After years of uncertainty over who will pay for the removal of unsafe cladding from England's flats, the Government opened a pilot scheme of funding in November 2022 for those buildings most at risk. With the full scheme expected to be rolled out at some point in 2023, we asked Nigel Glen, Executive Chair of The Property Institute, for his thoughts on it and whether it is the silver bullet the industry has been waiting for.


How does the medium-rise scheme work?
As the name suggests, the scheme focuses on medium-rise buildings. These are buildings of 11 to 18 metres in height that are at risk from fire due to unsafe external wall systems. The Government has decided that buildings below 11m pose little to no risk and, therefore, will likely only need cladding remediation in exceptional circumstances.
The medium-rise scheme pilot has opened to a small number of buildings which do not have developers available to pay for remediation. The list is prioritised by risk and costs from insurance premiums.
This will be paid for by the Building Safety Fund, which is funded by the Building Safety Levy announced by the Government in February 2021. A complication, according to Nigel, is that a consultation on the levy only just finished on 7 February 2023, and therefore the funding mechanism still needs to be put in place.
Despite this, the Government plans for a full rollout in 2023.
How will buildings be able to join the full scheme?
We await further details on eligibility and the application process. However, we do know that the application will have to be made by the Responsible Entity for each building. This will be the organisation with the legal right or obligation to carry out remediation works for the building, such as the building's freeholder, head leaseholder, management company or Right to Manage (RTM) company.

The Responsible Entity will be obligated to keep leaseholders in the loop about progress and provide regular updates.

Is this the solution needed for leaseholders?
"I think there's still a long way to go on it yet," says Nigel. "The devil's in the details."
One key drawback is that the scheme only covers the costs of cladding remediation. This means leaseholders could still be on the hook for other types of building safety repairs, as well as interim protection measures like waking watches.
Additionally, although the 49 leading developers in the country have pledged to repair buildings, they have not actually signed a contract legally agreeing to do so. According to Nigel, there are 8000 buildings in total requiring cladding remediation. Yet just 800 of these have been built by currently operating developers. This leaves developers paying for a lot of work for buildings they didn't build.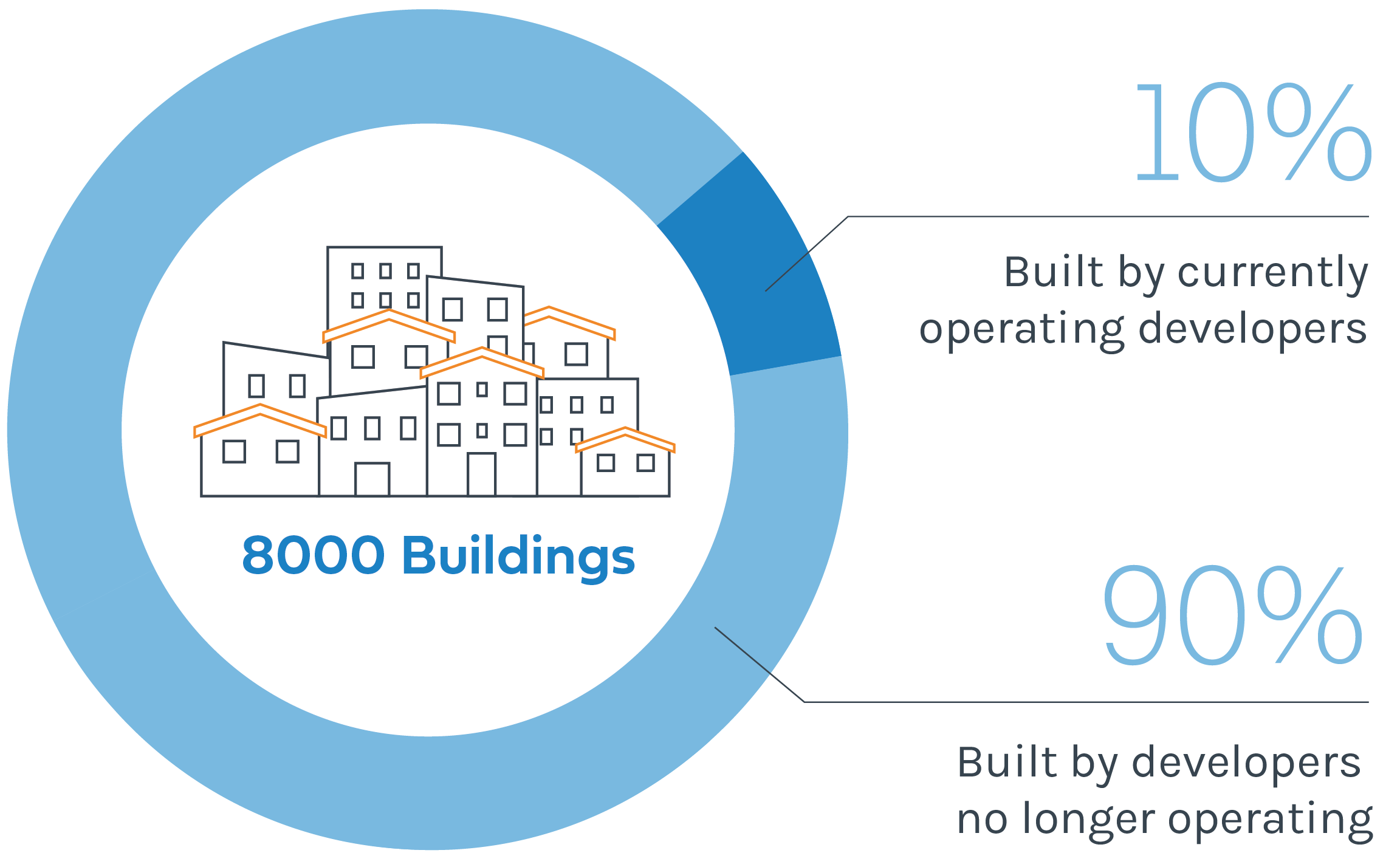 Regardless of these issues, the Government announced on 30 January 2023 that it had sent developers legally binding contracts and given them just six weeks to sign them. For developers who fail to sign or comply, legislation will be brought forward in the spring to prevent them from operating freely in the housing market.
While this is certainly a step forward, Nigel observes that there is still a lot of work to be done. It must be agreed on what exactly remediation will look like and how far developers are willing to go. Then, finally, these vital repairs can begin.
---
Speaking of fire safety, do you know about the new responsibilities for English buildings that came into force in January? Learn exactly what you need to do—and what happens if you don't—in our Action Guide: Changes to Fire Safety.