Fixflo was founded by former property lawyer Rajeev Nayyar and former CTO of Friends Reunited Duncan Careless.
The idea for Fixflo came to Rajeev when he was living in New Zealand and living through the pains of both being a tenant, and the long-distance landlord of a property in England.
That's when Rajeev realised that there must be a better way for agents, landlords, and tenants to communicate, and that's when the idea for Fixflo was sparked.
After teaming up with Duncan to bring life to the idea, Fixflo was launched in May 2013. In less than three years, Fixflo became the market-leading and market standard repair reporting software for lettings agents, winning multiple awards along the way, most recently Property Manager Awards' Professional Services Provider of the Year, in November 2021.

Industry Advisors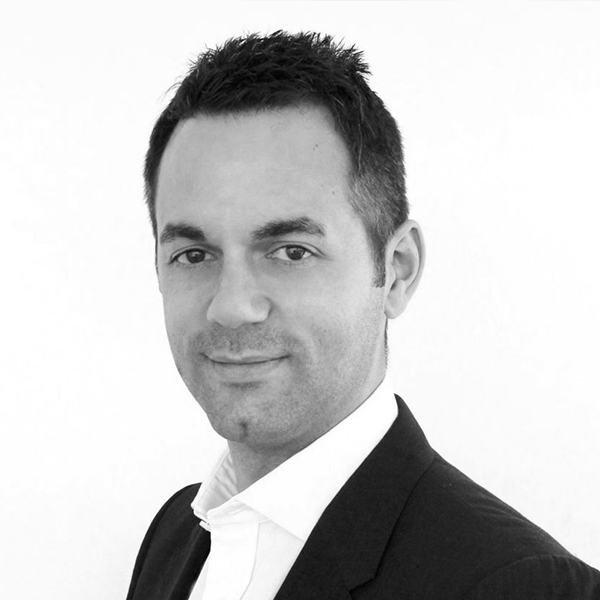 Kevin Watson
Operations & Commercial Director at PLATFORM_ and co-chair of the UKAA Operations Committee
Kevin Watson is Operations & Commercial Director at PLATFORM_ and co-chair of the UKAA Operations Committee. PLATFORM_ have been operating five BTR sites in the UK for over four years and have another 1,500 units in the pipeline. Kevin has been helping lead the UK BTR industry response to COVID-19, including as chair for regular UKAA Operator Zoom sessions to share best practice and ideas.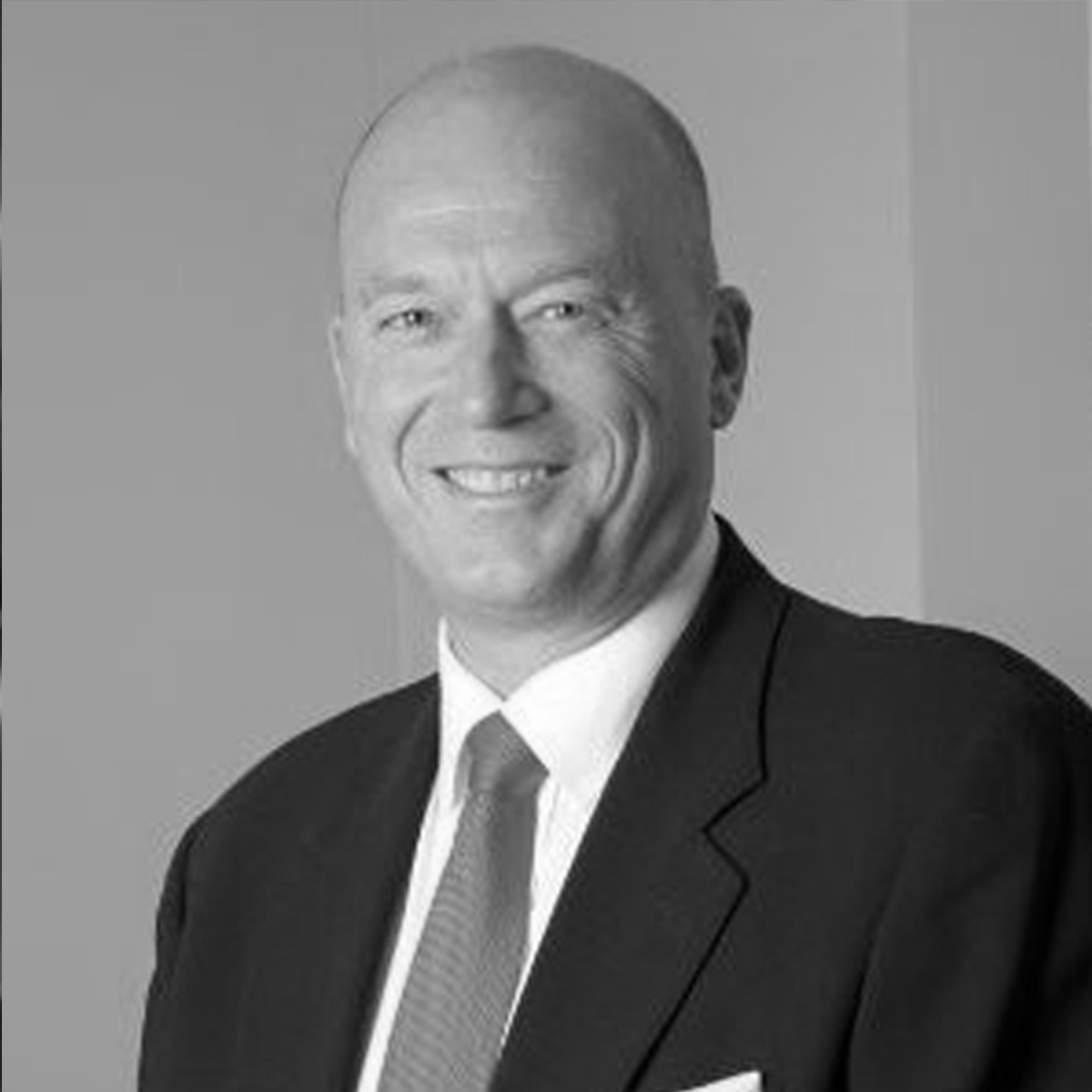 Nigel Glen
Executive Chair at The Property Institute
Nigel has an extensive international career in downstream oil, financial software and investment banking. He founded a property management company in 2009 and was appointed as CEO of the Association of Residential Managing Agents (ARMA) in 2016. Nigel represents TPI in its interactions with government ministries, Parliament, relevant bodies, tv and the press. He is a frequent contributor of articles and presentations on all aspects of leasehold.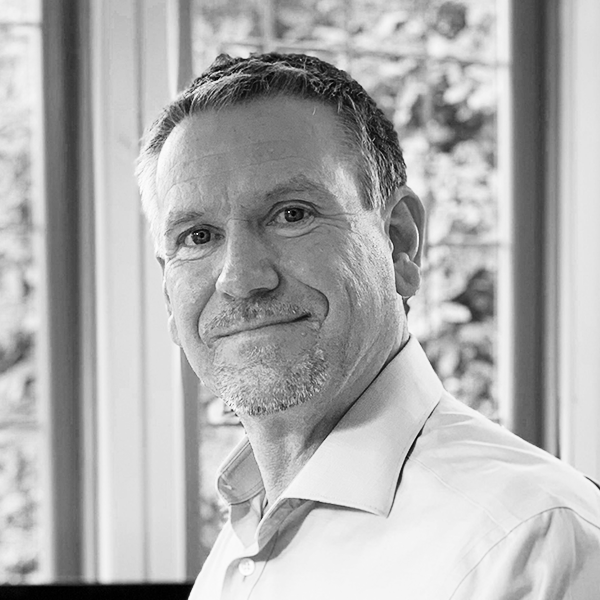 Nygel Scourfield
Chief Executive Officer at My Future Living
Nygel has over 30 years' experience of leading multi-site customer-facing businesses in property management, financial services and retail. He has a proven track record in combining the customer agenda with executional power, demonstrating hands-on leadership in driving change. He has previously been on the Board of ARMA (Association of Registered Managing Agents), CEO of My Future Living and MD of FirstPort Property Services.
Senior Management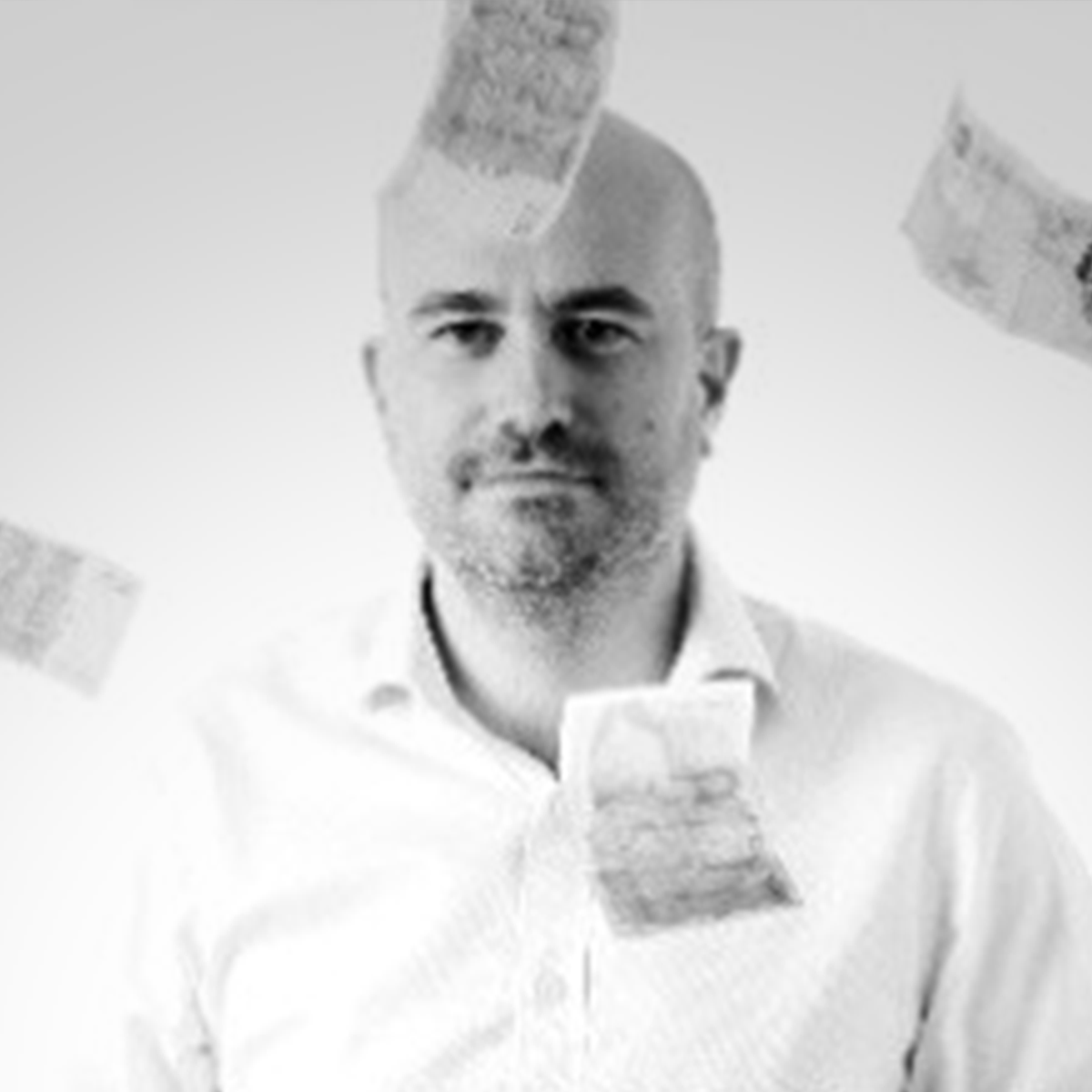 Adam Berkley
Head of Finance
Adam is one of the lucky few to find true joy in numbers. Nothing* makes him happier than a spreadsheet, a set of accounts, or even a large data set. *except his wife, daughters, dog, cat, cooking, gardening, running, rugby and cricket.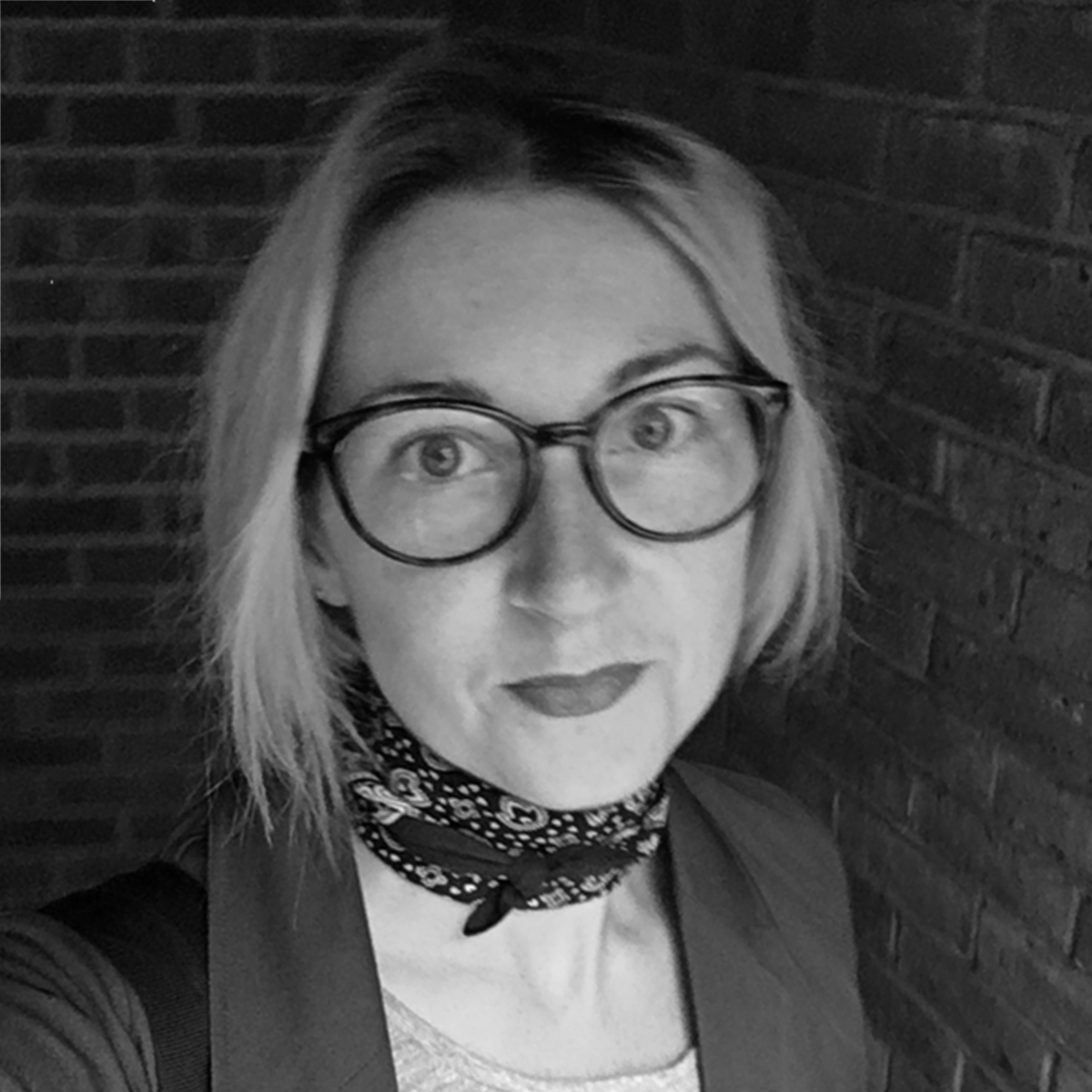 Alek Legosteva
Head of Product
When not managing products, Alek is preparing for yet another marathon, reading non-fiction of all sorts, spy novels, sci-fi, silk punk and more serious books too. On other occasions you may or may not find her sketching, hiking or planning the next escape.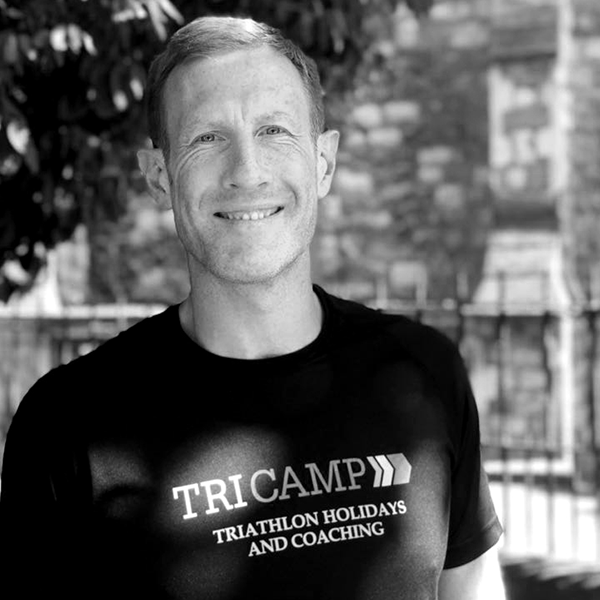 David Synott
Chief Technical Officer
Dave orchestrated Fixflo's first Jaffa Cake challenge (as a judge rather than a participant, conveniently). Dave is a Dutch National Champion of the increasingly popular sport of Korfball and runs a marathon every month, most recently through the sun-soaked night in Tromsø.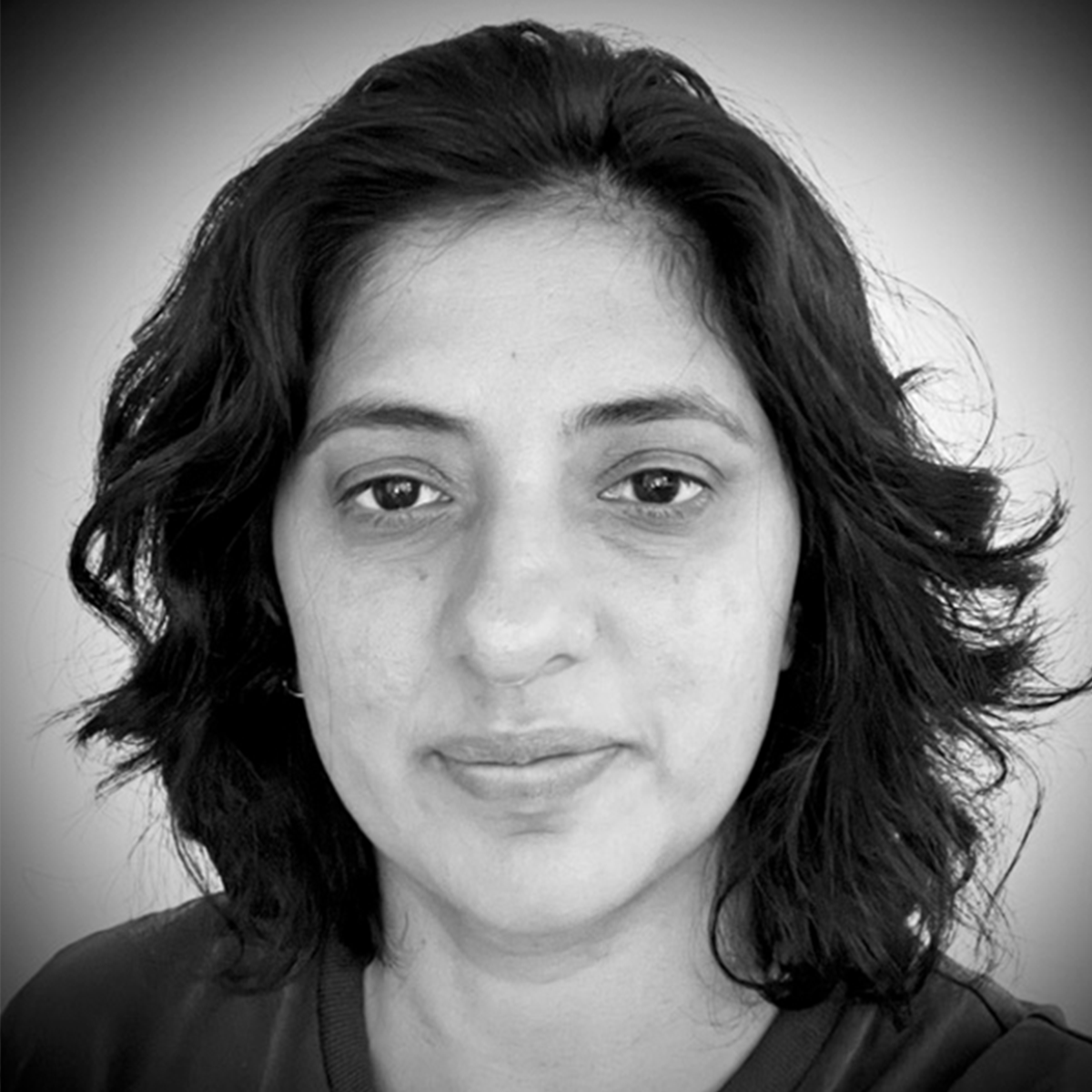 Gurdeep Clair
Head of Legal
Gurdeep has over 10 years experience as a solicitor in the property industry in regional and leading city firms as well as in-house with agency businesses. She spends her time being ordered around by her three-year old daughter and arguing with her husband over arcane points of law.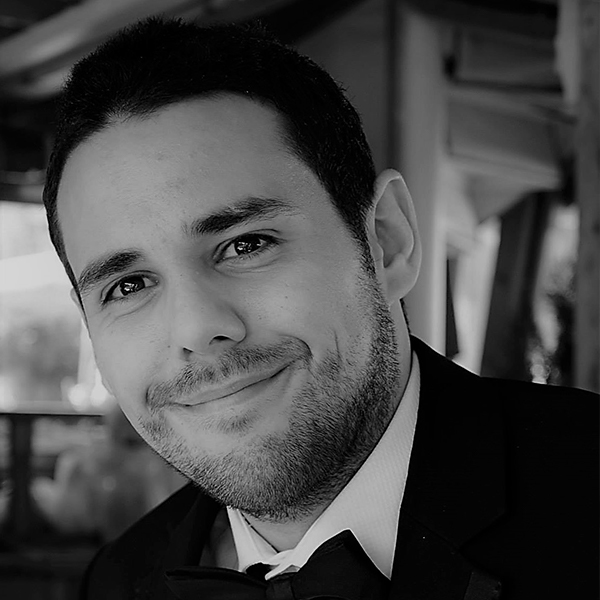 James Dilgul
Head of Marketing
Driving the marketing strategy across the entire Fixflo product suite, James is an experienced marketeer with a wealth of B2B marketing experience. Second to his passion for conversion rates is his love for coffee cups and flasks.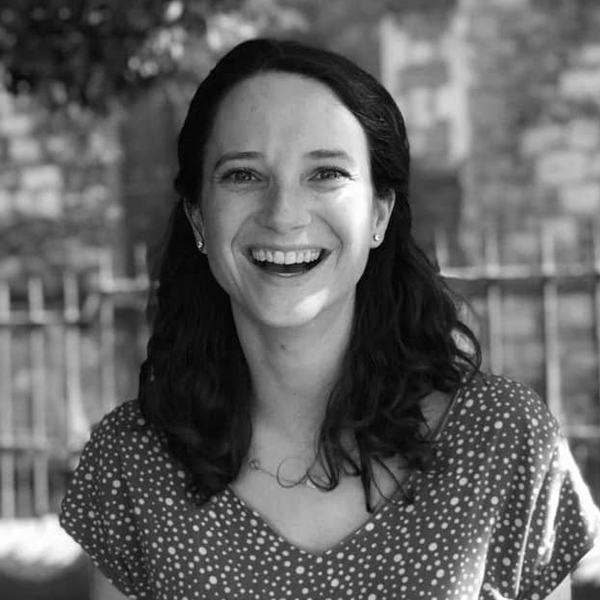 Katie Buxton
Head of Legal
(on maternity leave)
Katie can always be relied upon to instil peace and harmony into the Fixflo office. Katie lived in Madrid for a whole year, so she is now classed as Fixflo's resident Tapas expert.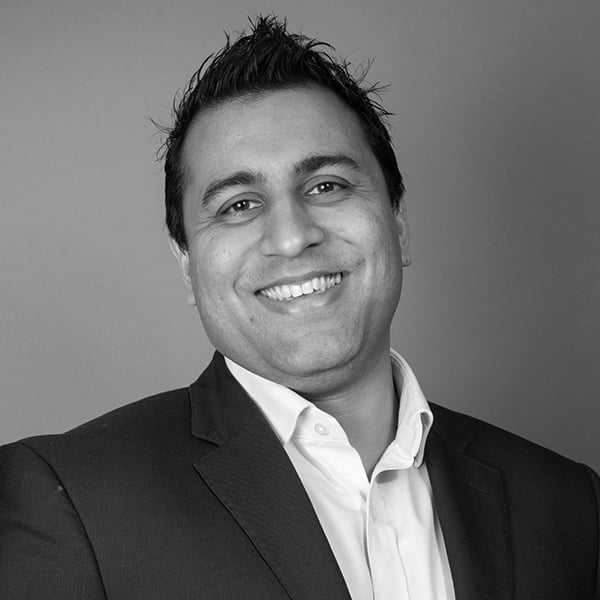 Rajeev Nayyar
Chief Executive Officer
Raj is a former property lawyer – the idea of Fixflo came to him as he was suffering the pain of property repair management as a tenant in New Zealand while managing properties in London. He enjoys long walks on the beach and carries a Fixflo stress ball with him wherever he goes.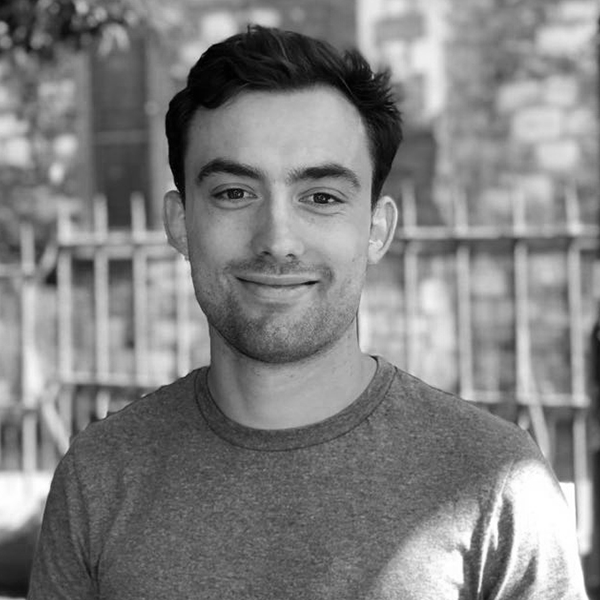 Thomas Desmoutier
Chief of Staff
Tom joined Fixflo in 2016 and has since led Product Management, Customer Success, and Operations. Now Chief of Staff, he understands the end-users and believes Fixflo's innovative approach and talented team will help customers thrive. In his free time, Tom runs and reads sci-fi.
People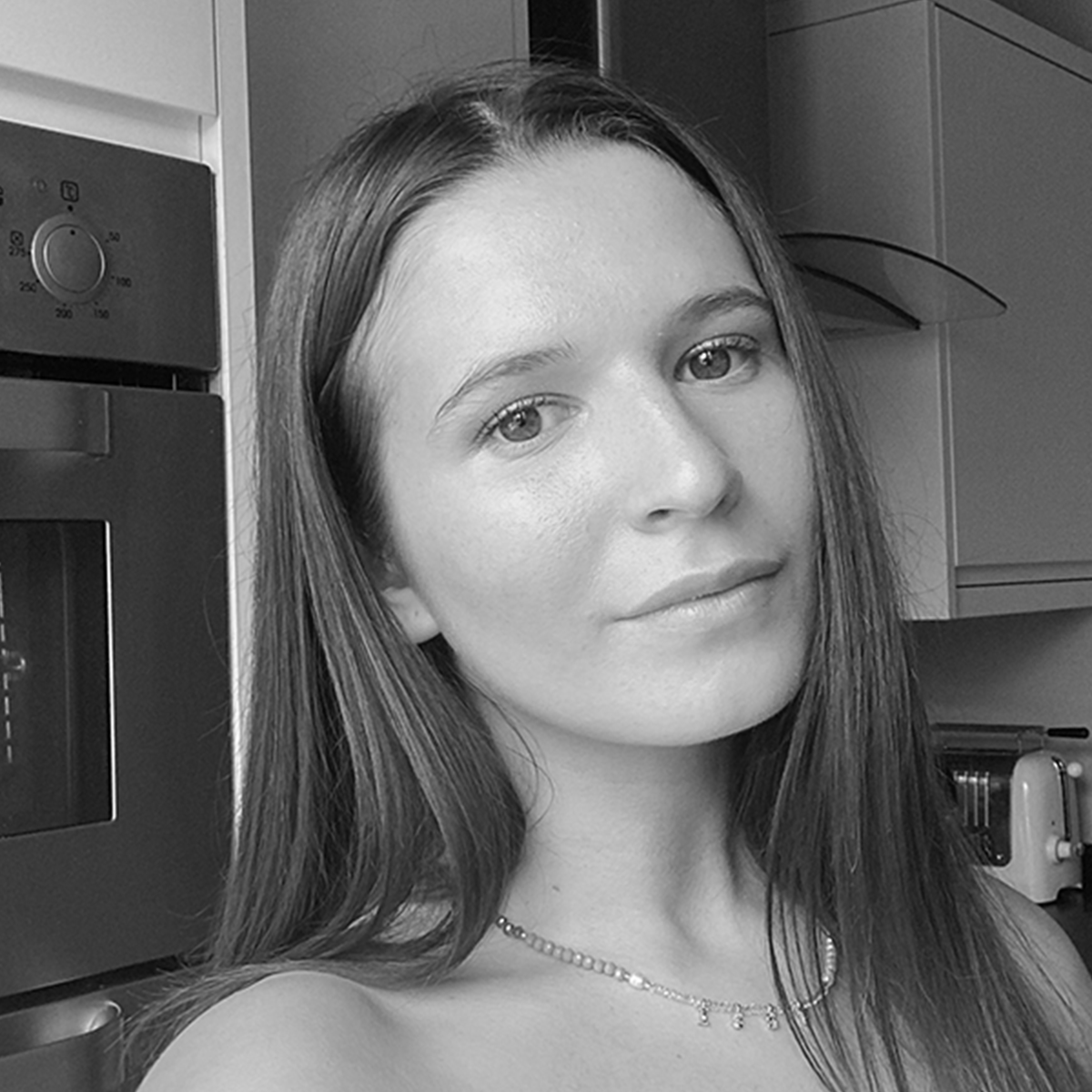 Isabella fort
Junior People Partner
Issy is a recent graduate from the University of Leeds. She is half Italian, and has a passion for cooking great food. Outside of the office, she can be found browsing art galleries, local markets and restaurants.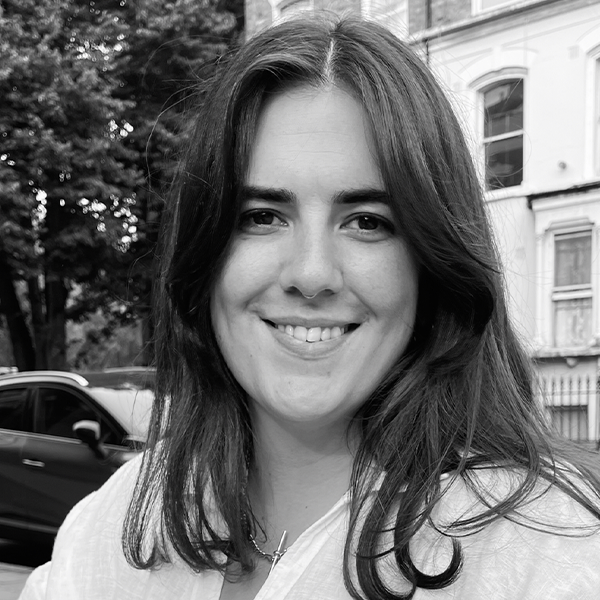 Lauren Hodgson
People Director
A lover of all things ECO, a northerner who doesn't like a cuppatea (!?) and she won't be much help in a pub quiz but loves meeting new people, adventuring to new places and all things music related.
Product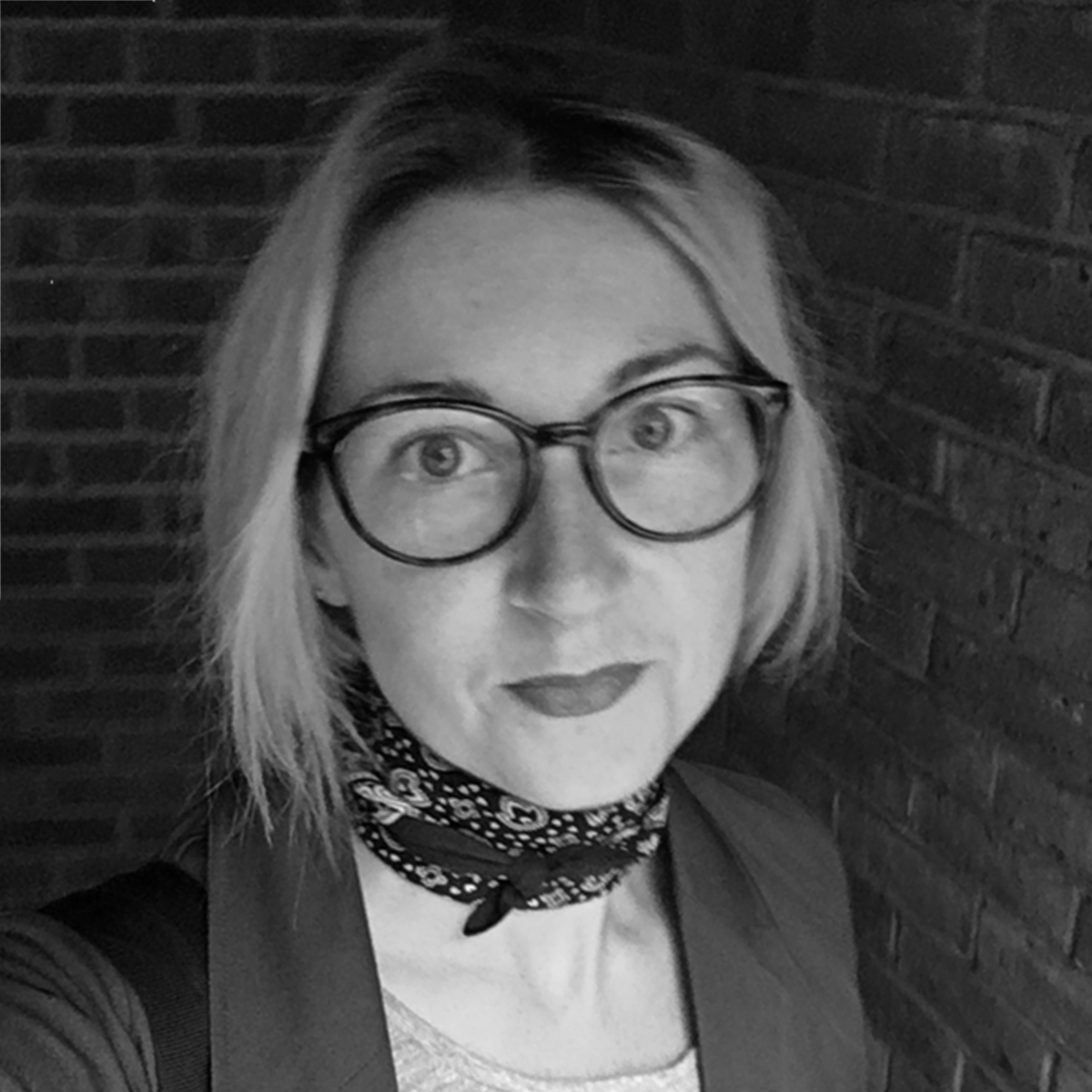 Alek Legosteva
Head of Product
When not managing products, Alek is preparing for yet another marathon, reading non-fiction of all sorts, spy novels, sci-fi, silk punk and more serious books too. On other occasions you may or may not find her sketching, hiking or planning the next escape.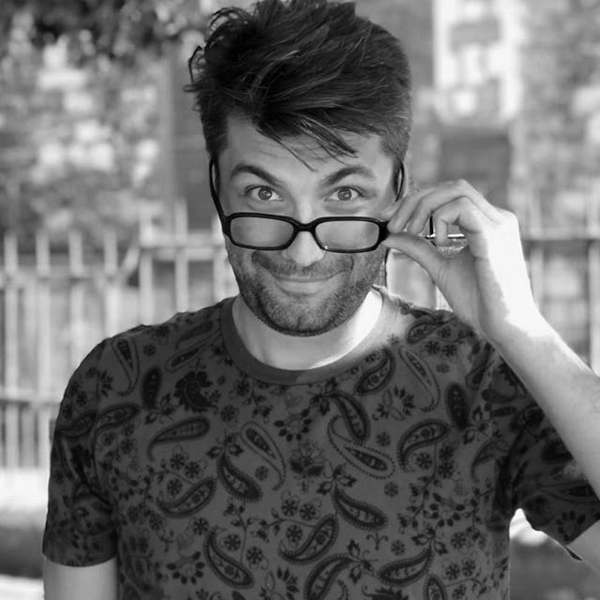 Alexandru Ciobotaru
Front End Developer
Our resident front end developer Alex is a web design wizard and in charge of making our Fixflo User Interface look and feel as smart and snazzy as possible.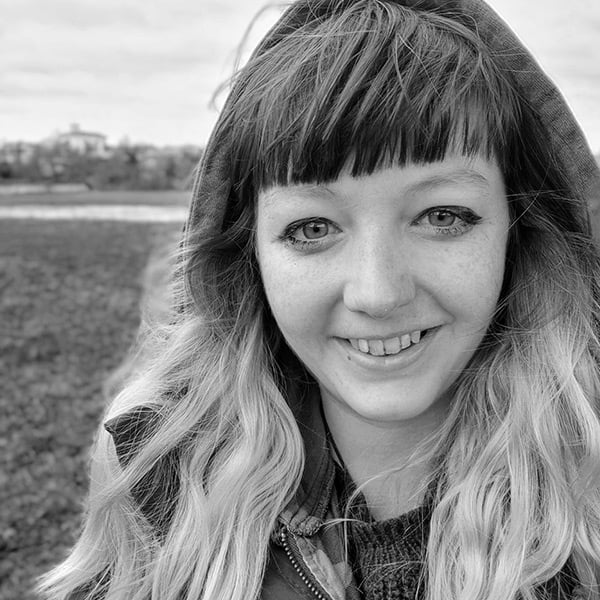 Amy Skinner
Senior Product Manager
Amy loves: problem solving for our customers, books, travelling, board games and murder mysteries (especially Midsomer Murders).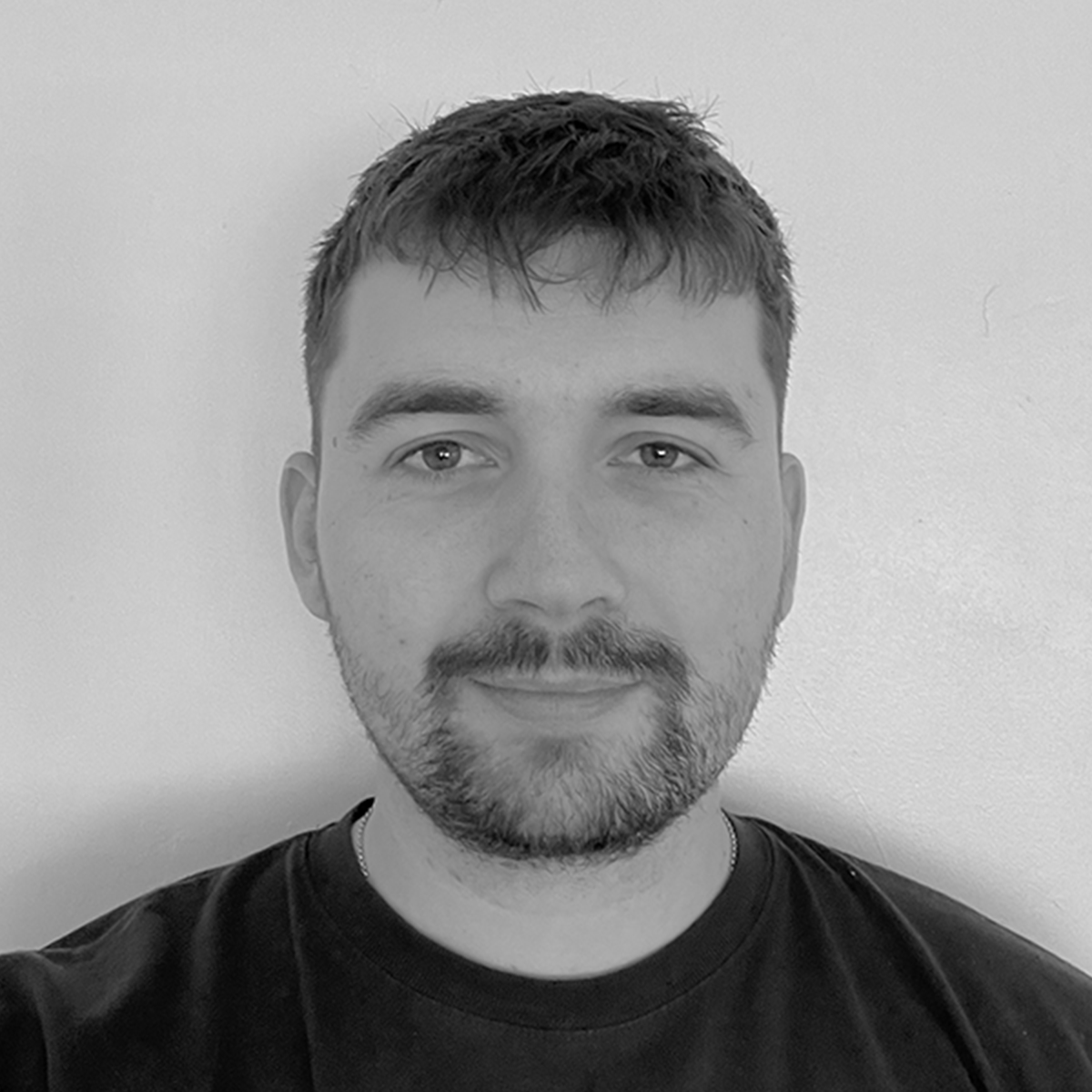 Henry Larkin
Associate Product Manager
When Henry is not triaging bugs and supporting our product operations and research. You can find him shouting at the TV after Brighton miss another open goal or down at the gym training Muay Thai or out Bouldering.
Holly Brown
Associate Product Manager
Holly is a passionate team player who loves solving problems. Outside of work you'll find her roaming around South London on her bike, brewing & drinking kombucha, and going to as many gigs as possible.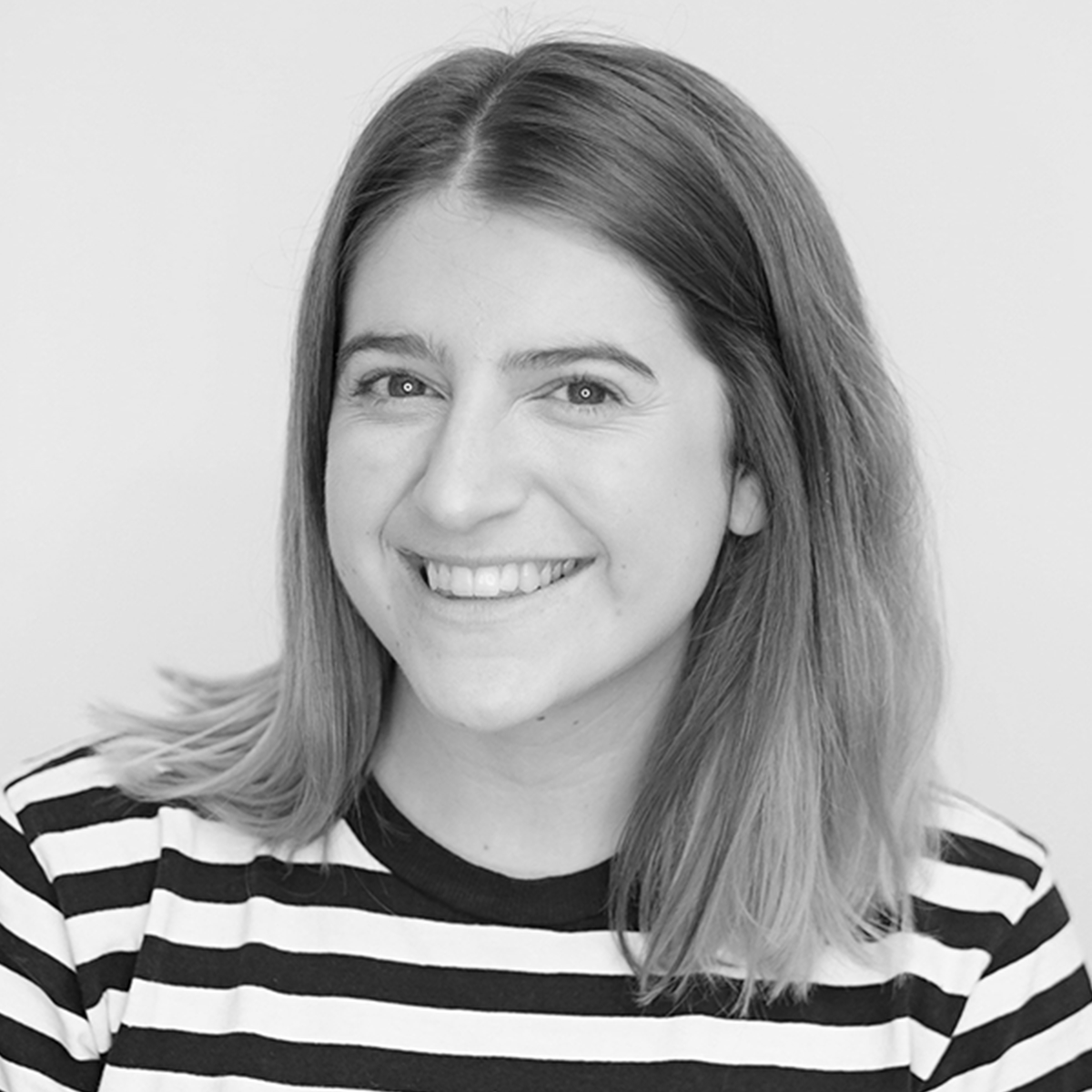 Kate Deedman
Lead Product Manager
A Greenwich girl born and bred, Kate spent 3 years at the University of Manchester studying Geography. After graduating in 2016, she hung up her colouring pencils & highlighters to return to the big smoke. In her spare time, Kate can be found visiting new places, trying out new restaurants and getting her latest reality TV fix.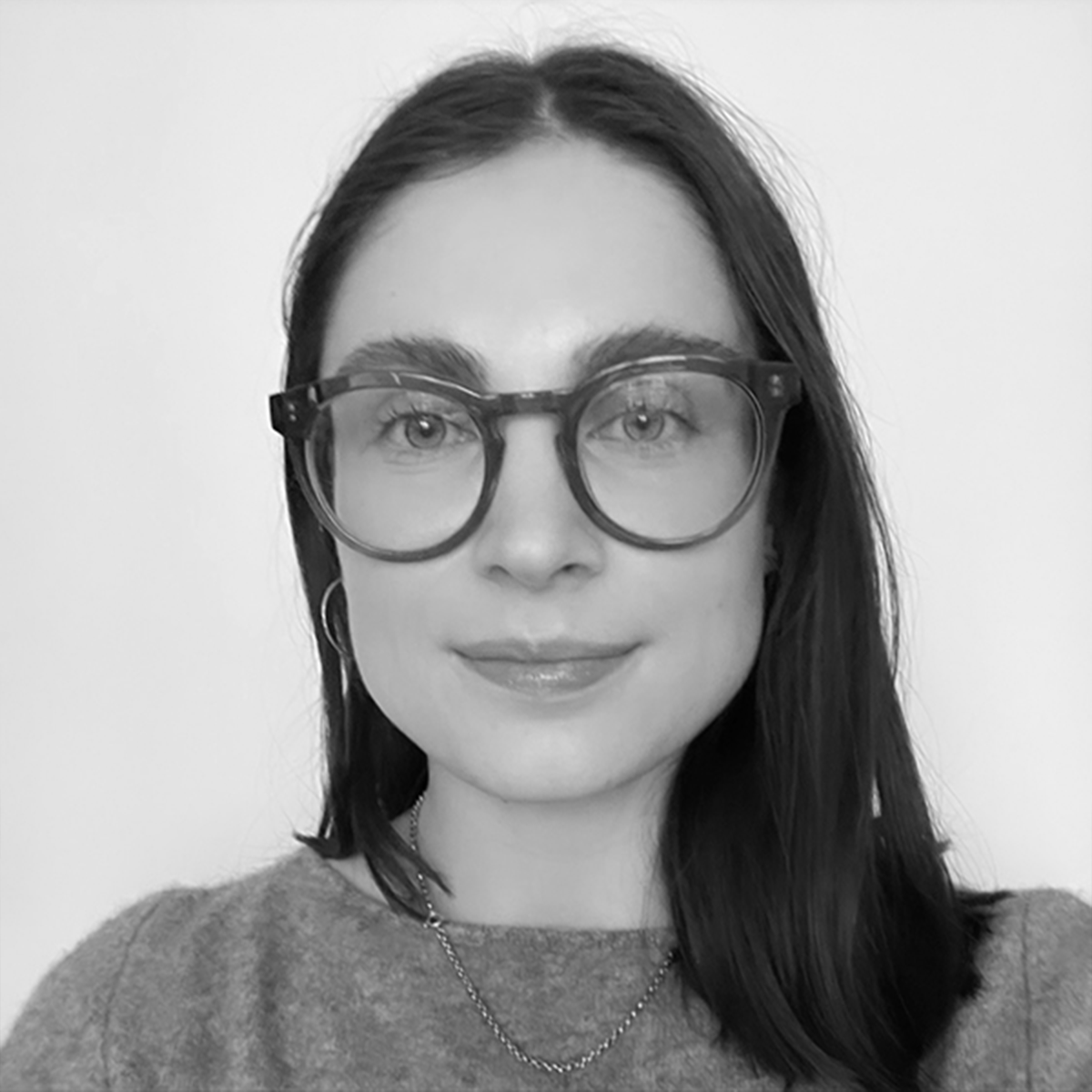 Nika Narkeviciute
UX/UI Designer
Nika is passionate about understanding different stakeholders' needs and improving their experience. Outside of work she loves rummaging in car boot sales and vintage shops, collecting house plants and eating out.
Development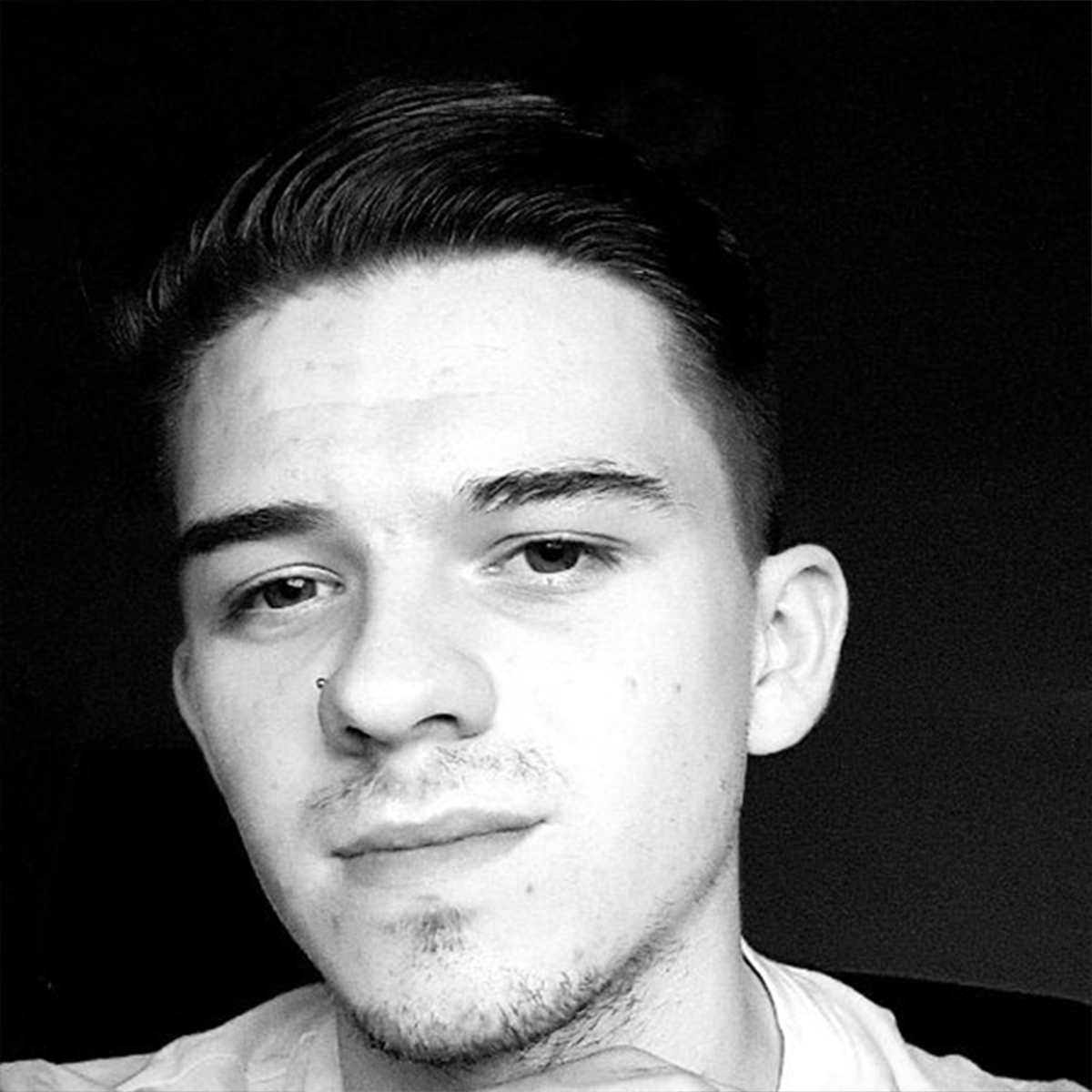 Alex Bedford
Software Developer
Forward thinking problem solver with a passion for pushing the limits of tech to help make life easier for everyone.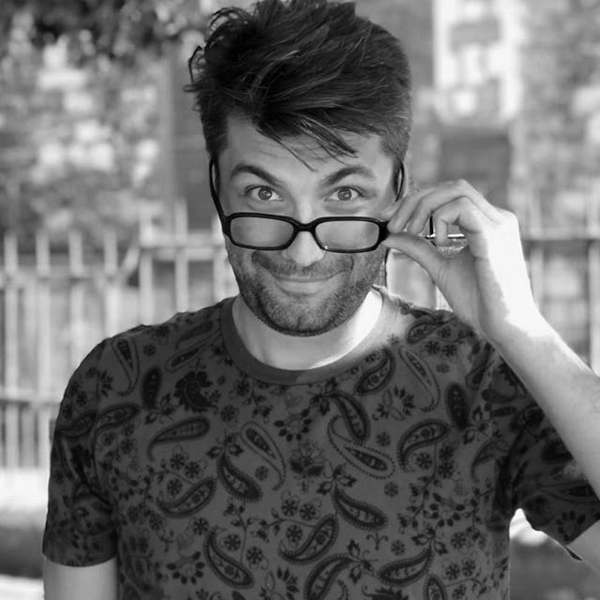 Alexandru Ciobotaru
Front End Developer
Our resident front end developer Alex is a web design wizard and in charge of making our Fixflo User Interface look and feel as smart and snazzy as possible.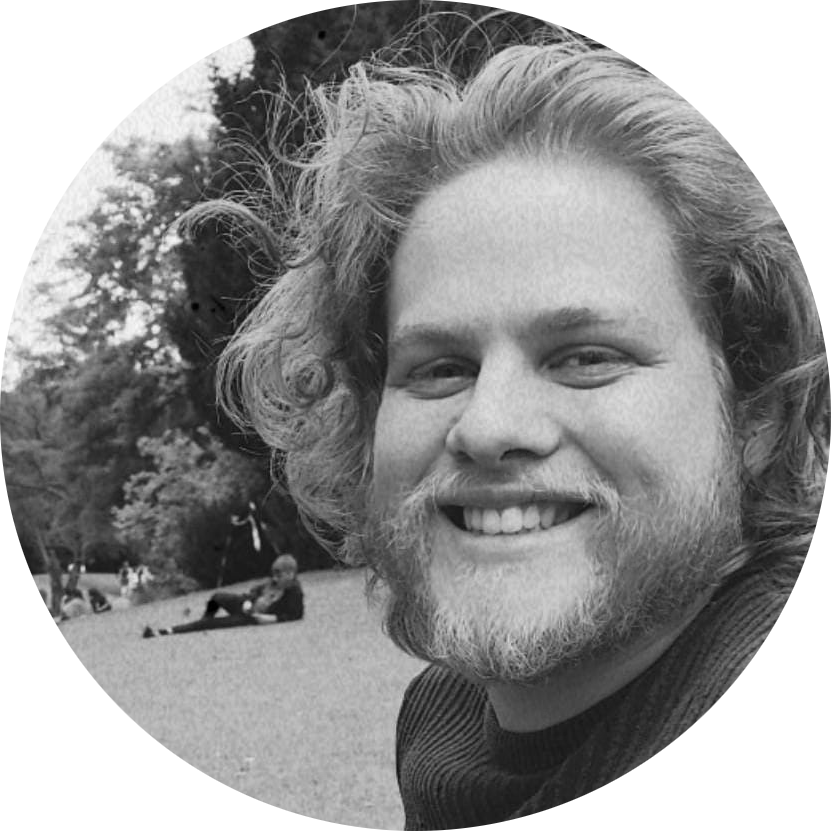 Callum Anderson
Senior Development
Having grown up beyond the wall in the frozen, wild north (Scotland), Callum has mastered three things; computers, pub quizzes, and travelling to warmer countries. So if you need help with any of them, he's your man.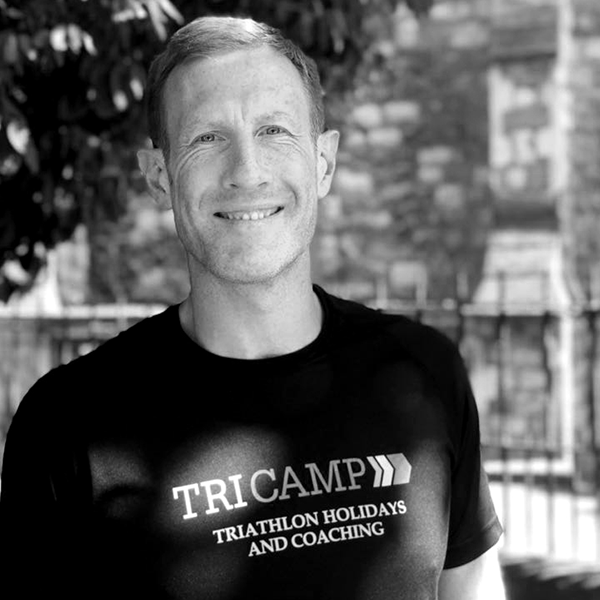 David Synott
Chief Technical Officer
Dave orchestrated Fixflo's first Jaffa Cake challenge (as a judge rather than a participant, conveniently). Dave is a Dutch National Champion of the increasingly popular sport of Korfball and runs a marathon every month, most recently through the sun-soaked night in Tromsø.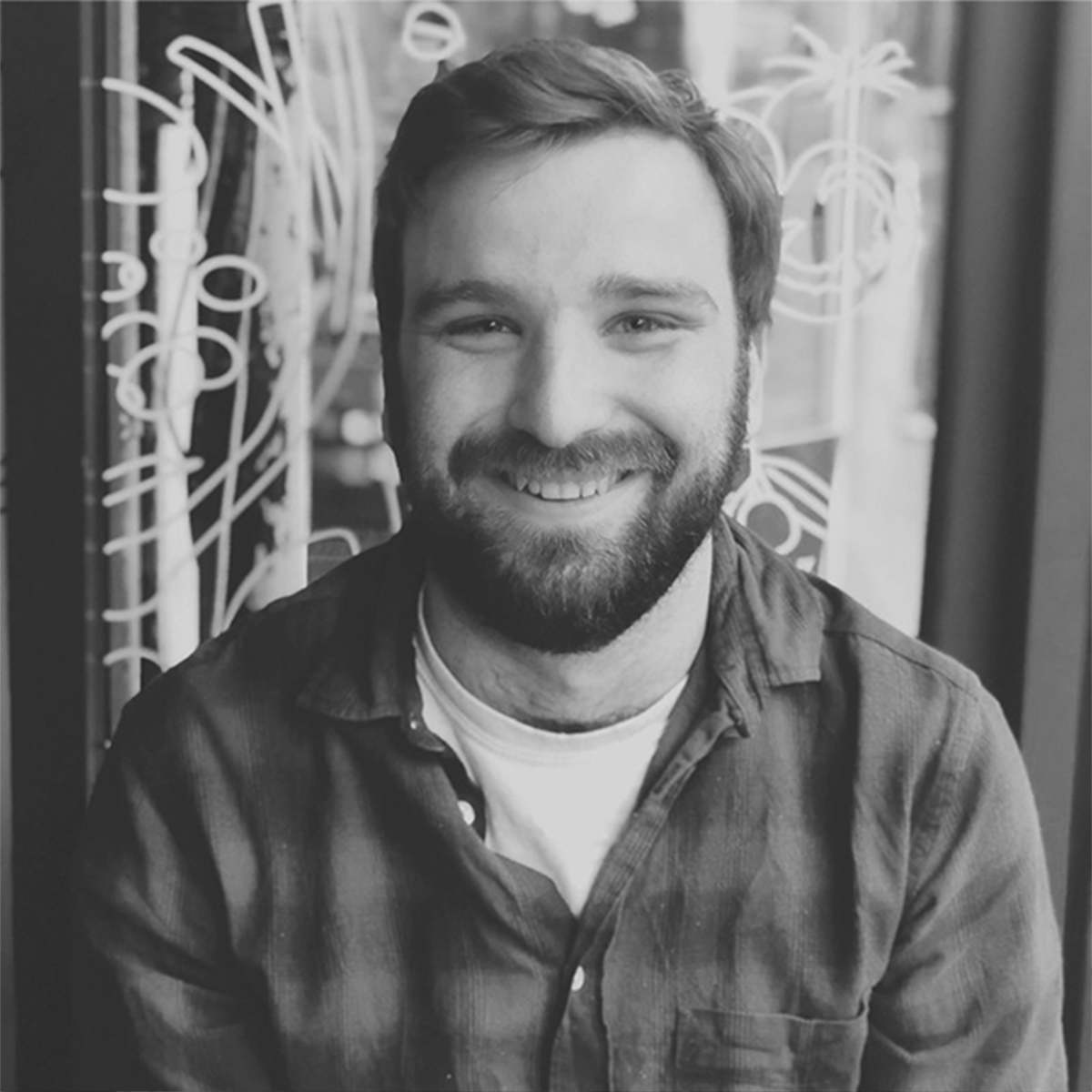 Gavin Palmer
Senior Software Engineer
When I'm not spending my time writing code, I enjoy running and playing football, and even occasionally attempt stand up comedy. I'm also a self proclaimed film buff and a great asset to any pub quiz team.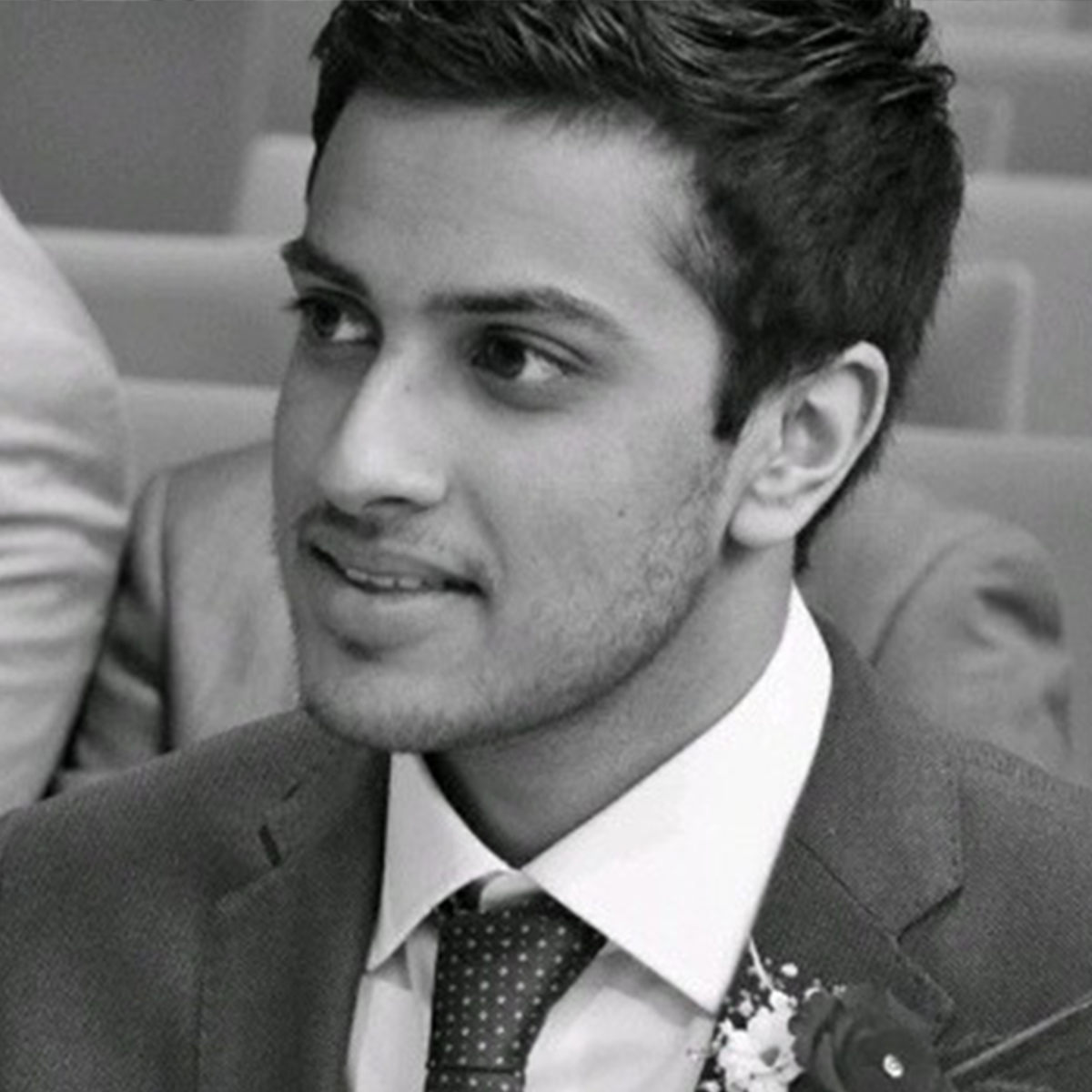 Hamzah Malik
Developer
Resident video game addict and blockchain/NFT enthusiast. When he's not working you'll find him looking at tutorials on how to get better at art or watching true crime documentaries. His bucket list includes visiting every country and skydiving.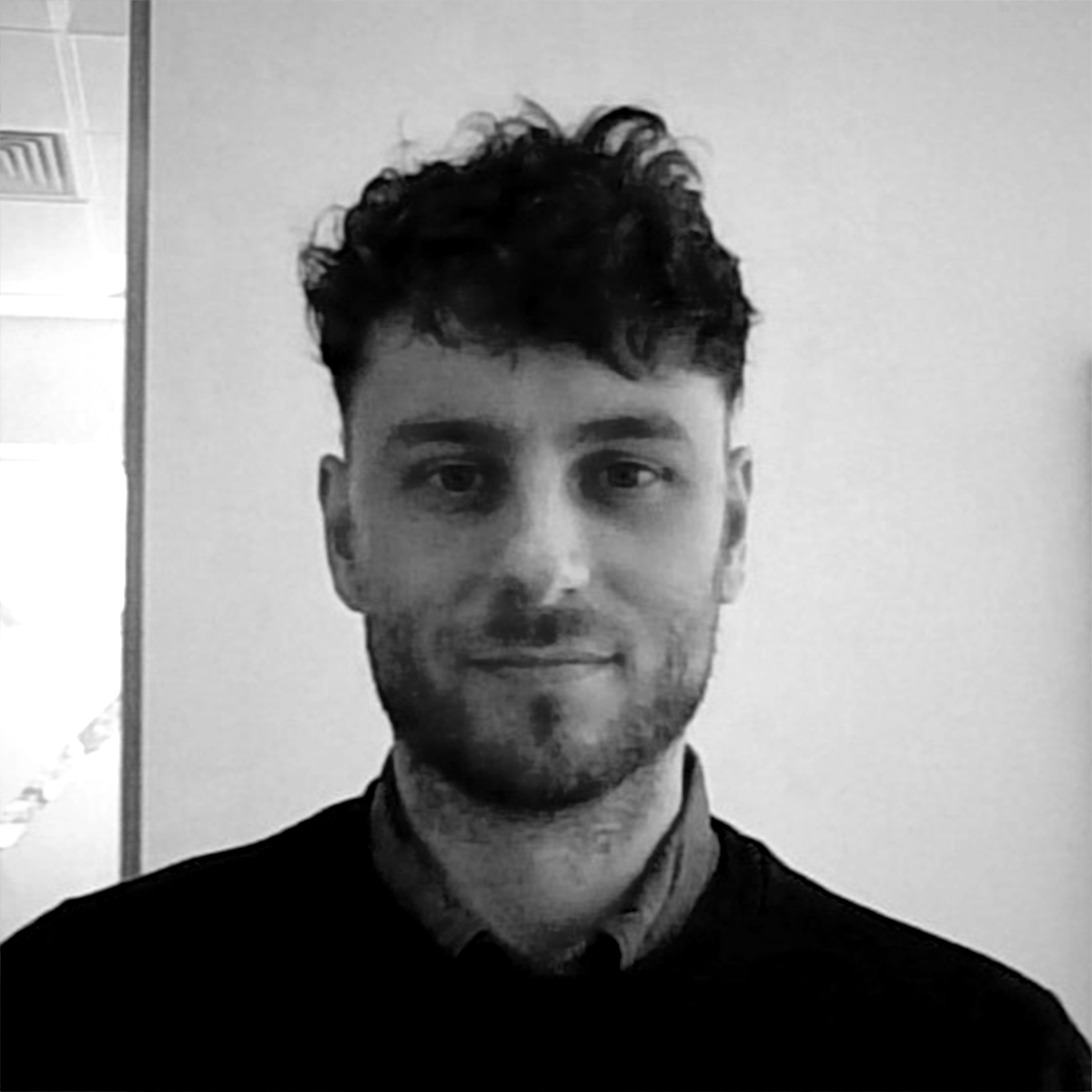 Harrison Brown
Developer
Harrison is always up for trying something new and as a result finds himself with too many hobbies to focus on. He loves being in the outdoors, hiking, mountain biking or playing sports but is equally happy at home engrossed in either playing or making a video game.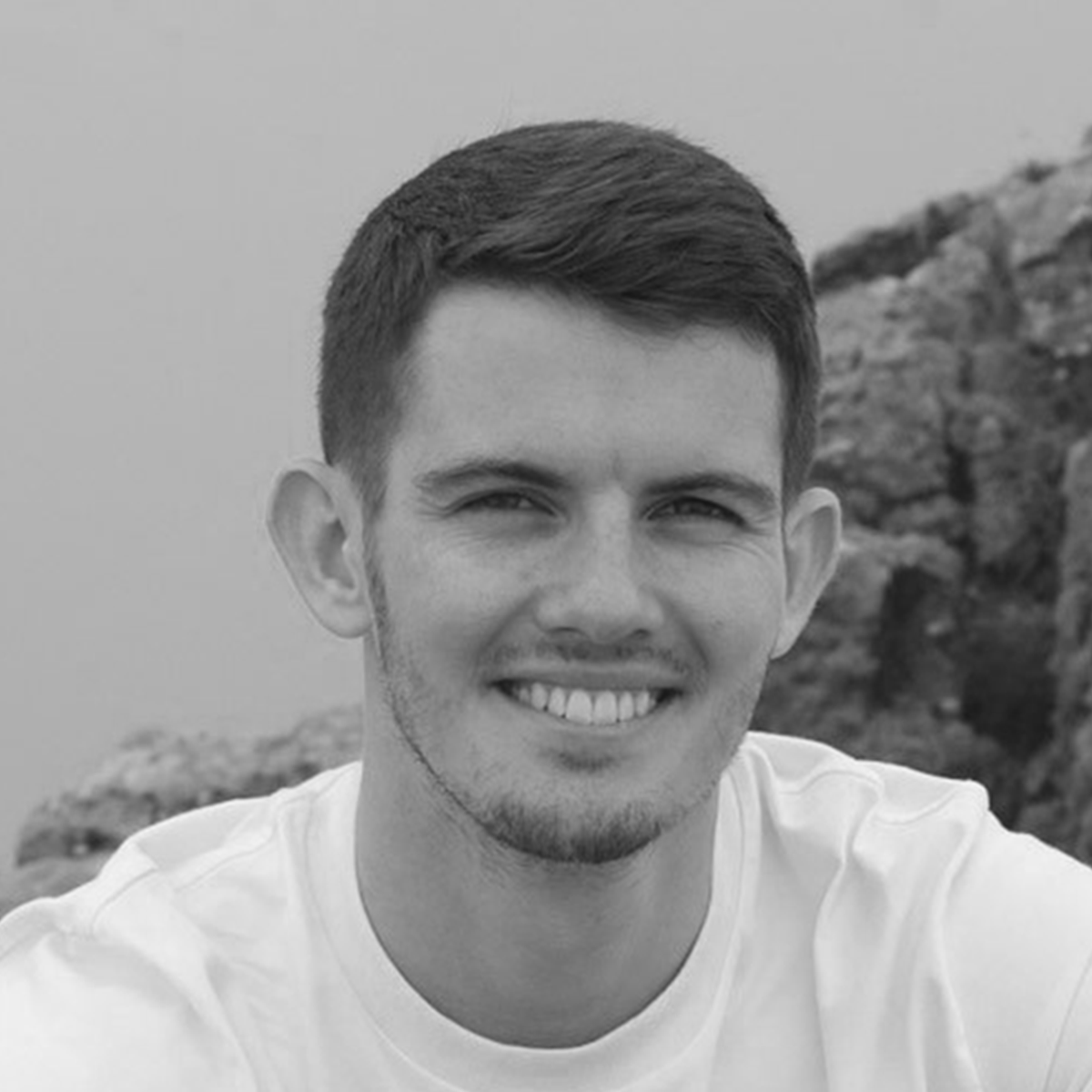 James Darcy
Developer
James joined as a developer after a couple years working at a FinTech start-up. Outside of work he loves cooking up new recipes, watching films and venturing off on hikes around the country.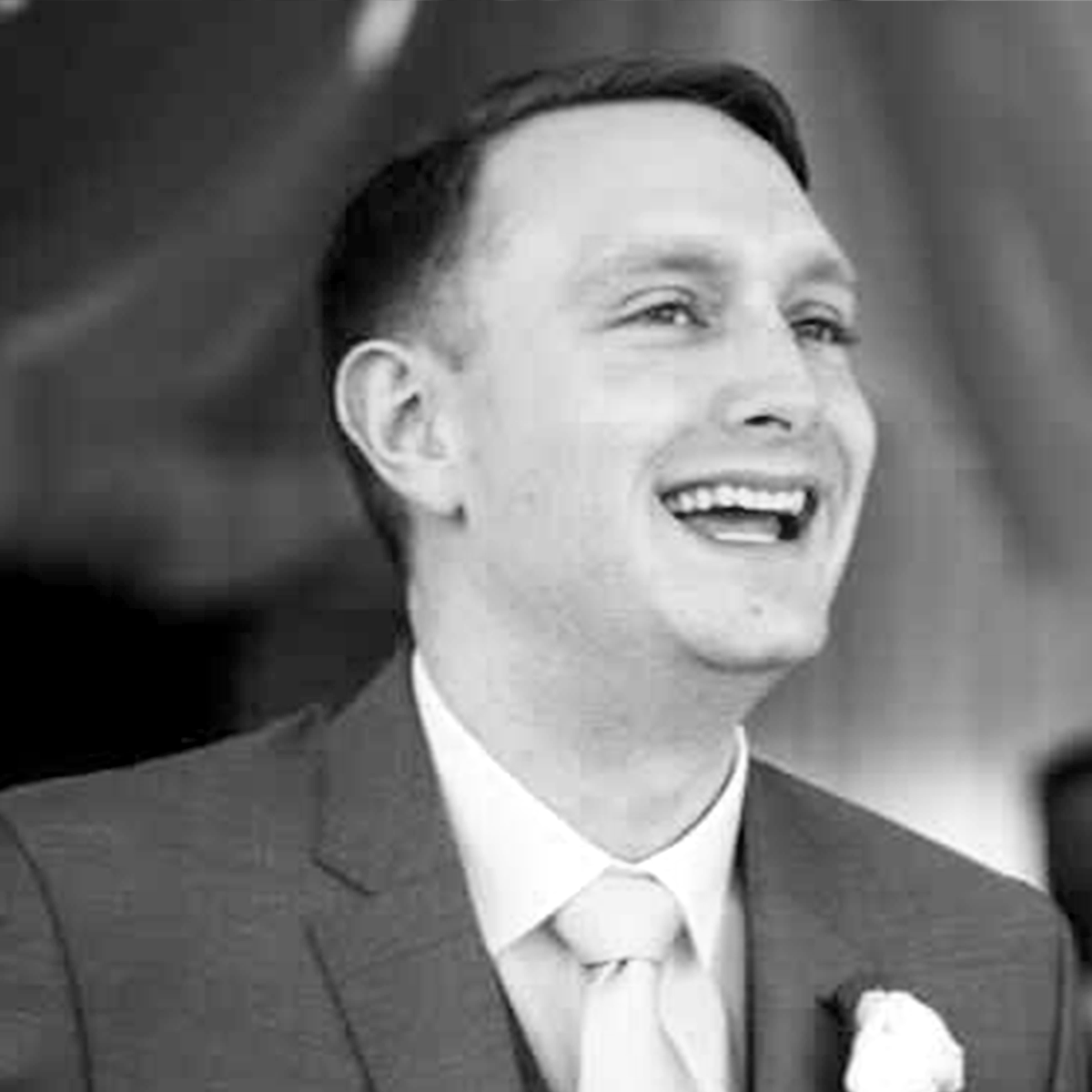 James Stratton
Senior Developer
James is an experienced developer with a passion for clean code and designing elegant solutions. In his spare time, he enjoys reading, board games, and carrying his one-year-old daughter around in a backpack on long hikes.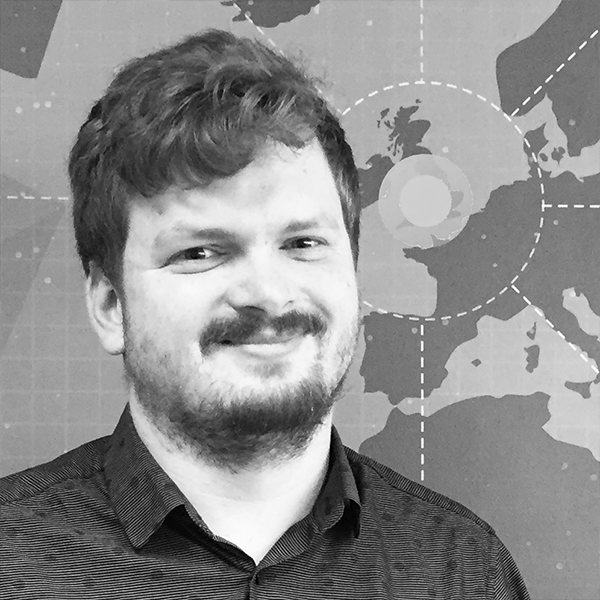 Matthew Fosberry
Senior Developer
Matt spends his time educating us on American football, providing tips for ballroom dancing and making Fixflo even better. If you want to know the best restaurants or coolest board-game bar, he's the one to ask.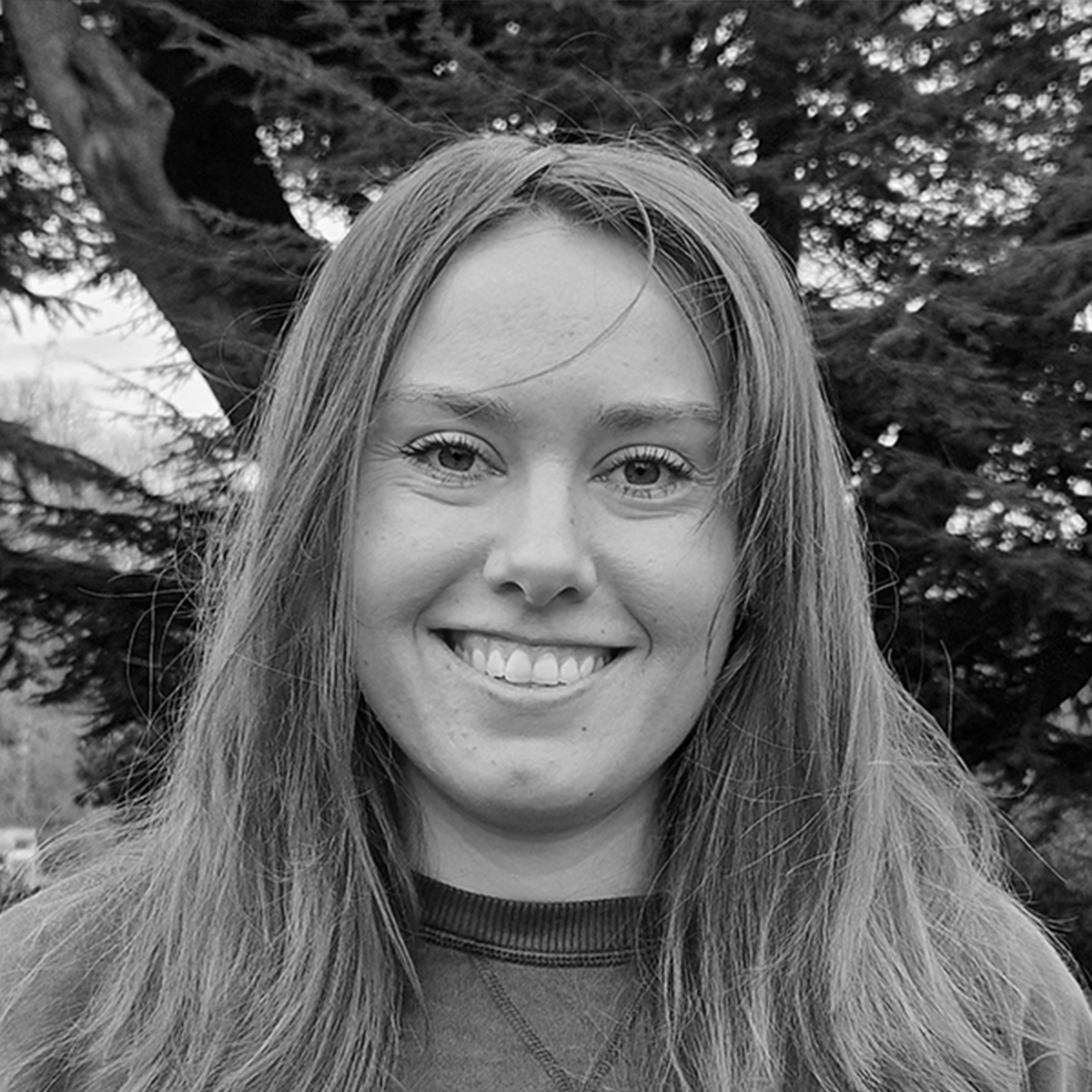 Megan Hinds
Data Scientist
When not in the reeds of data, Megan enjoys all things horror (sometimes it really is just the wind). Her proudest moments are climbing Ben Nevis and completing Left 4 Dead on expert mode. She also enjoys a cheeky bit of Homes Under the Hammer on a very relaxing day.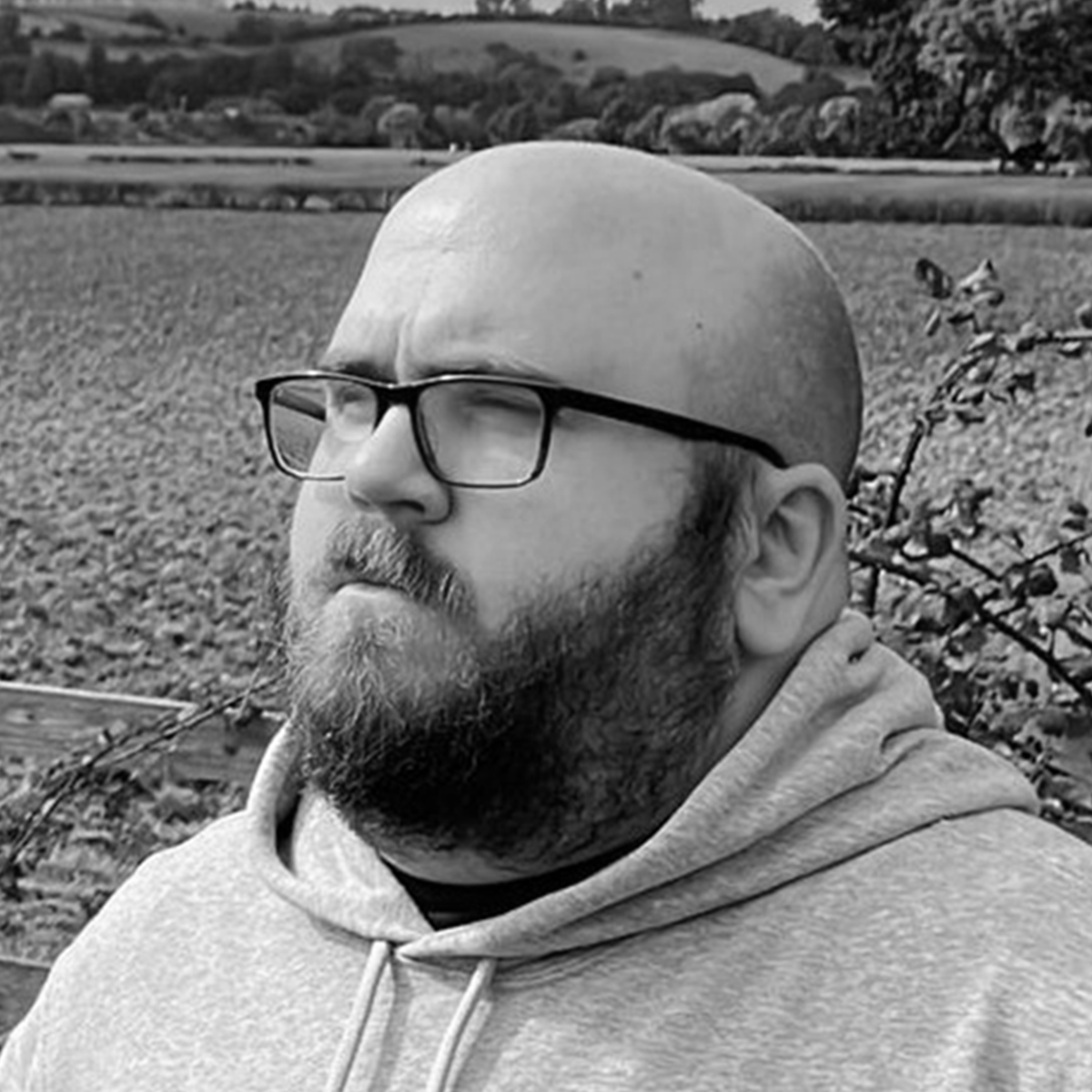 Nick Lornie
Developer
Besides development, Nick loves board games, video games and Warhammer, in whichever order makes him look coolest.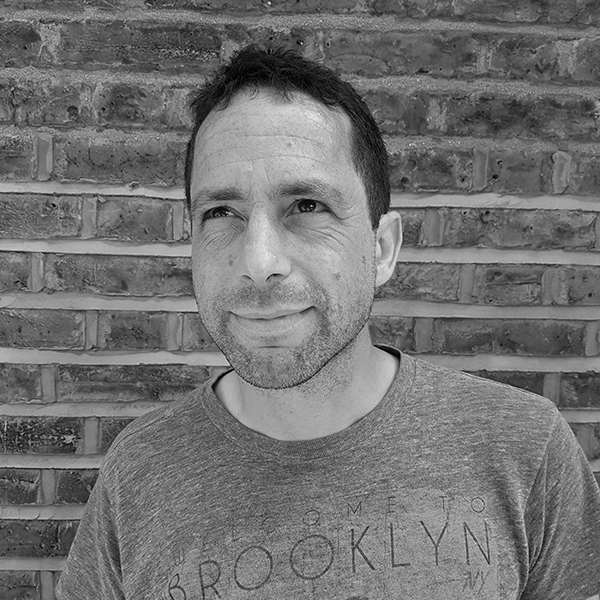 Phil Hoy
Senior Developer
Phil accidentally invented a time machine by wiring his alarm clock up to an old radio controlled car. Unfortunately it then disappeared 500 years into the future and he doesn't remember how he did it, so roll on 2502!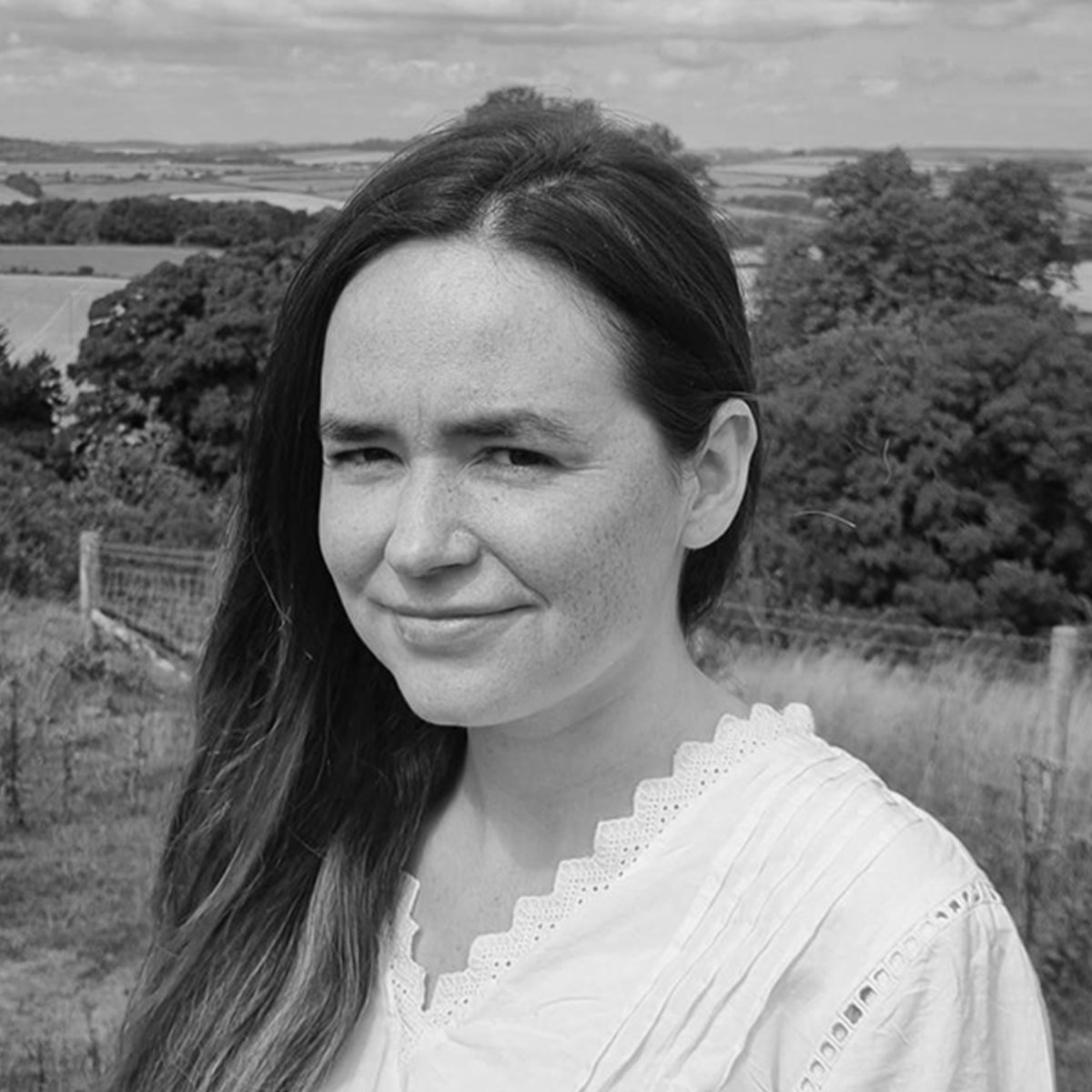 Rebecca Brandon
Senior Test Automation Engineer
Becca loves making clothes for her family on her sewing machine and going on day trips with her family from her home town in Hampshire.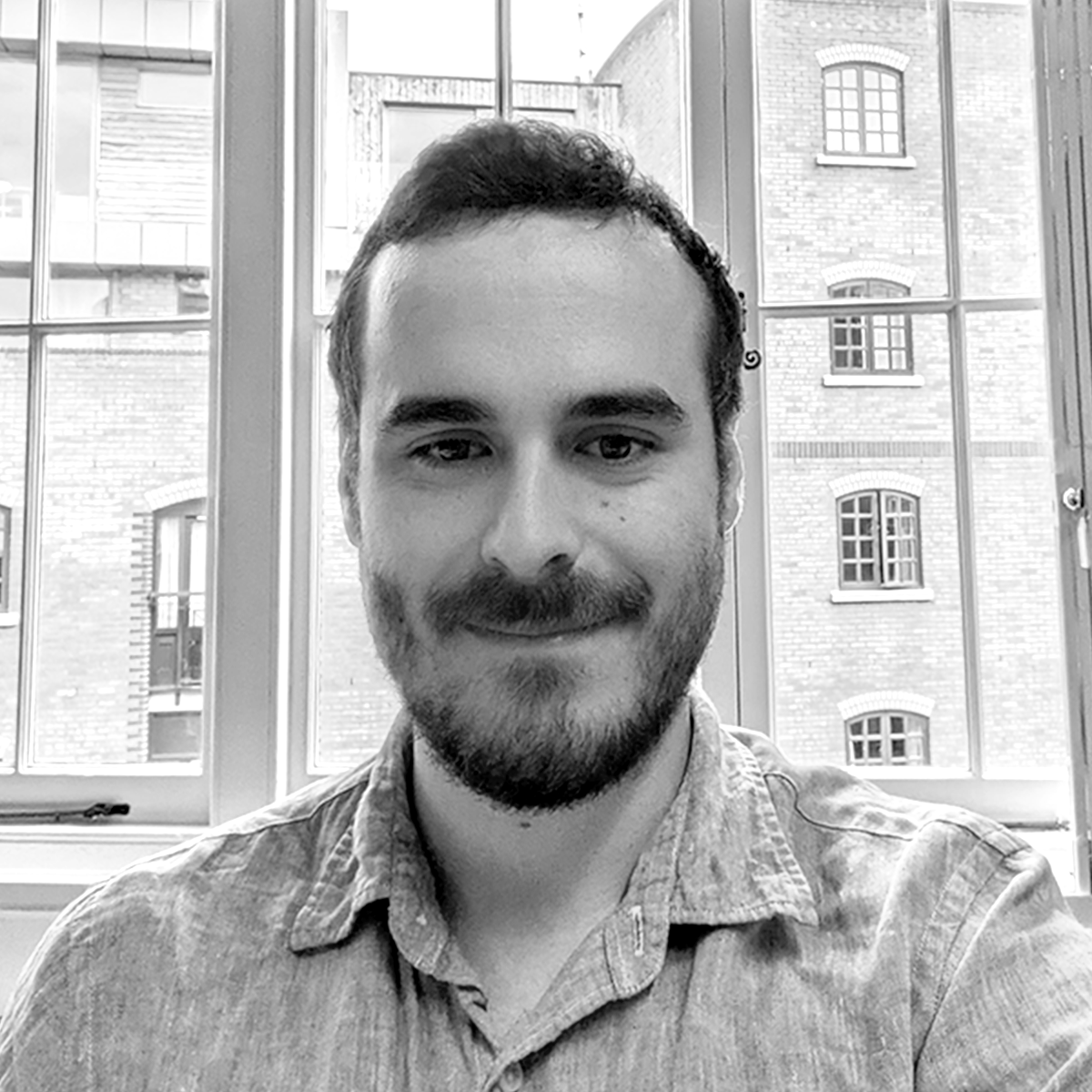 Scott Milne
Junior Developer
Scott spends his time playing video games, going on runs, finding new places to eat and long walks with his dog.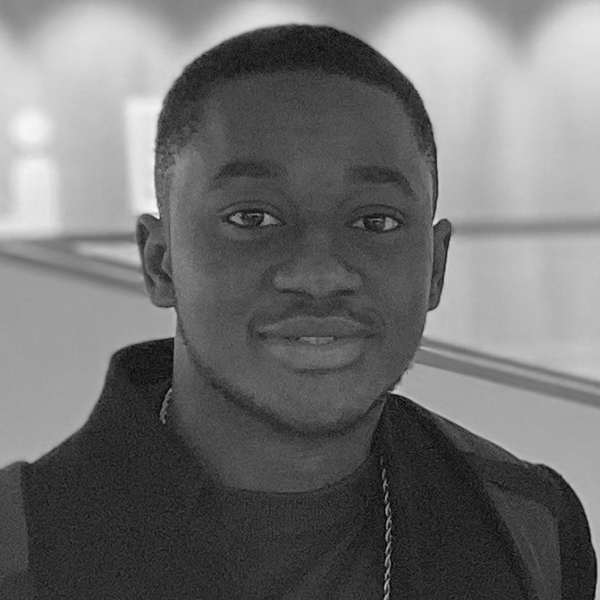 Steve Odai-Stephens
Developer
Our latest pick is a mobile app enthusiast with a computer science background. Steve enjoys a good competitive game of half-court basketball and a pastry gift offering (or two) is one way to make him smile.
Quality Assurance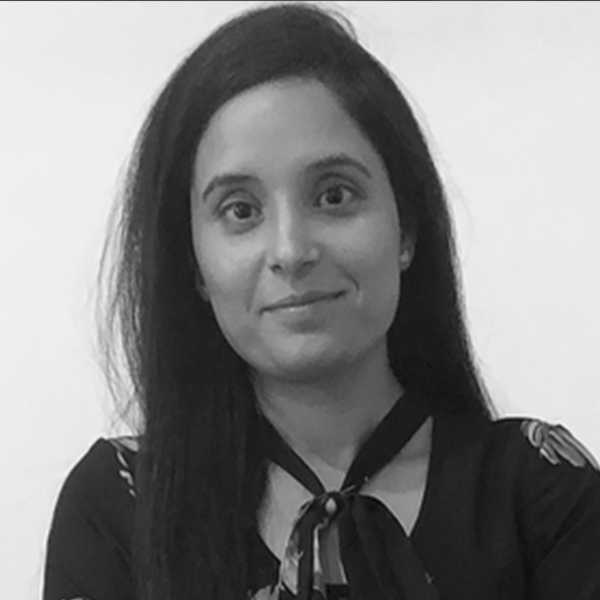 Amandeep Dhillon
Head of QA
Amandeep is our dynamic and meticulous software quality analyst. She's in charge of testing software systems and supports planning, coordinating, and performing activities that support product development and business operations.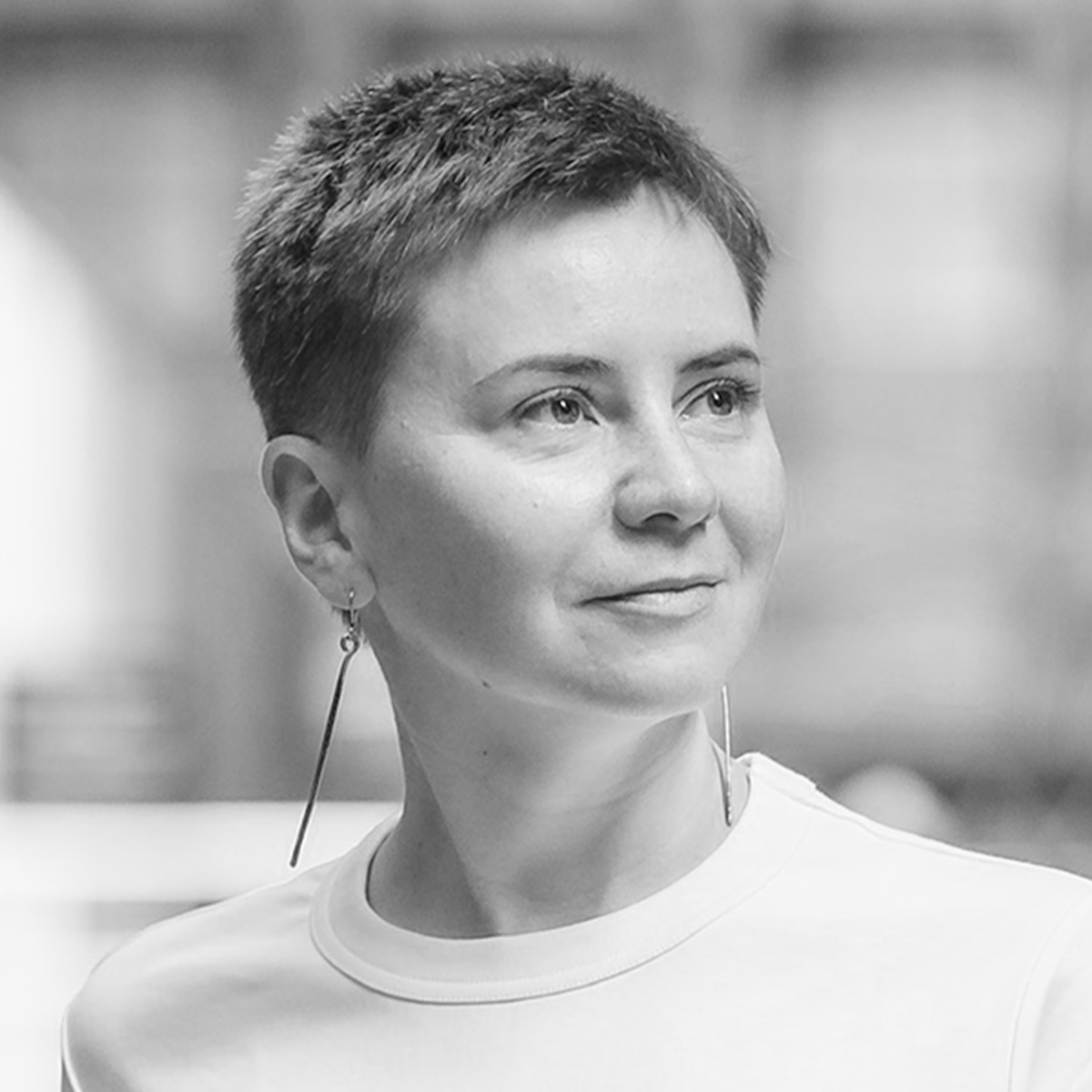 Anastasia Soloshuk
QA Analyst
Anastasia is our QA analyst, and she is a keen hiker. She crossed the Great Britain island east to west, following the path of Hadrian's Wall, and then from the bottom to the top by climbing Ben Nevis. The next challenge is crossing the island from south to north!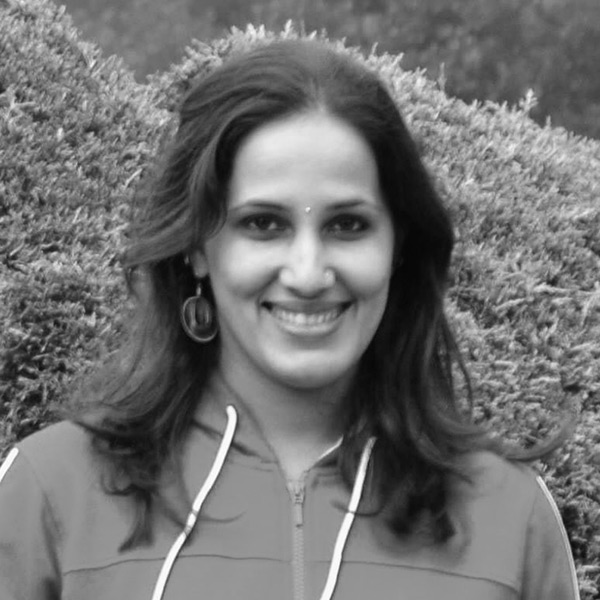 Jaya Bhat
Software Tester
Jaya is in charge of testing the Fixflo platform from the user's perspective. With 15 years of testing experience working for companies like HP, Ibibo and Friends Reunited, bug finding is her passion. When she isn't at her work desk, she can be found experimenting with spices in her kitchen.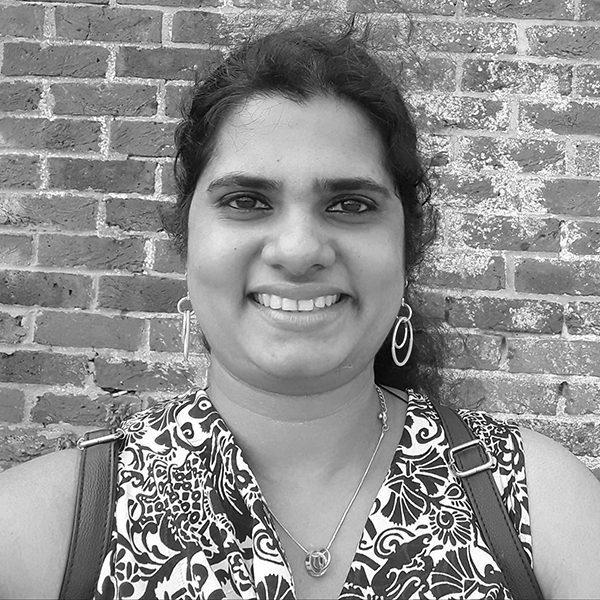 Jisha Kallingal Gopalan
Senior Quality Assurance
Jisha has 10+ years of experience in web application, web service and mobile testing. She's a travel lover: very fond of exploring new places, embracing new cultures and sharing new food styles with her kitty back home.
Marketing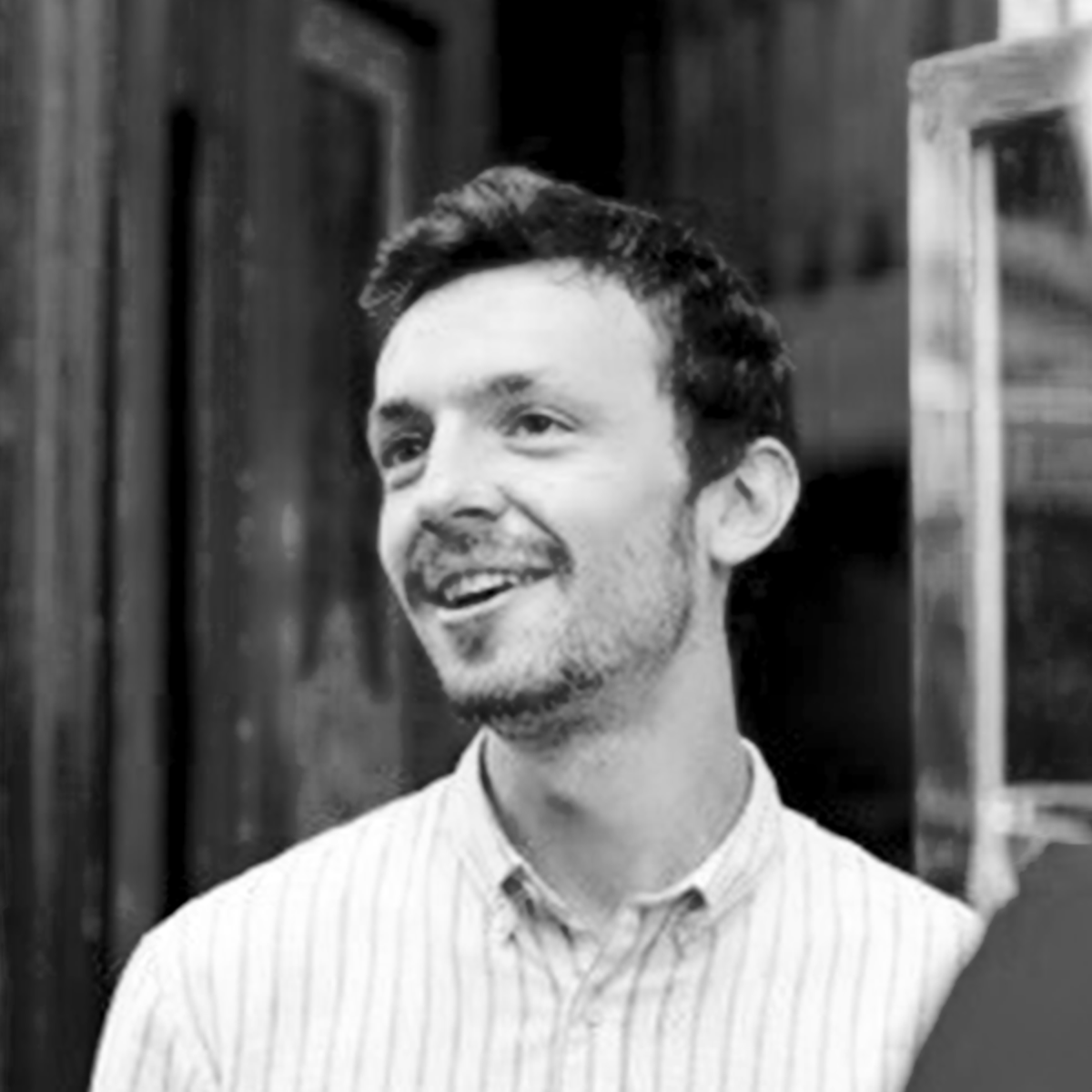 Ben Bartrop
Product Marketing Manager
Our resident Product Marketing guru, when Ben's not coming up with ideas for new campaigns, you'll find him either cycling around London, noodling on his guitar or trying to cook the perfect poached egg.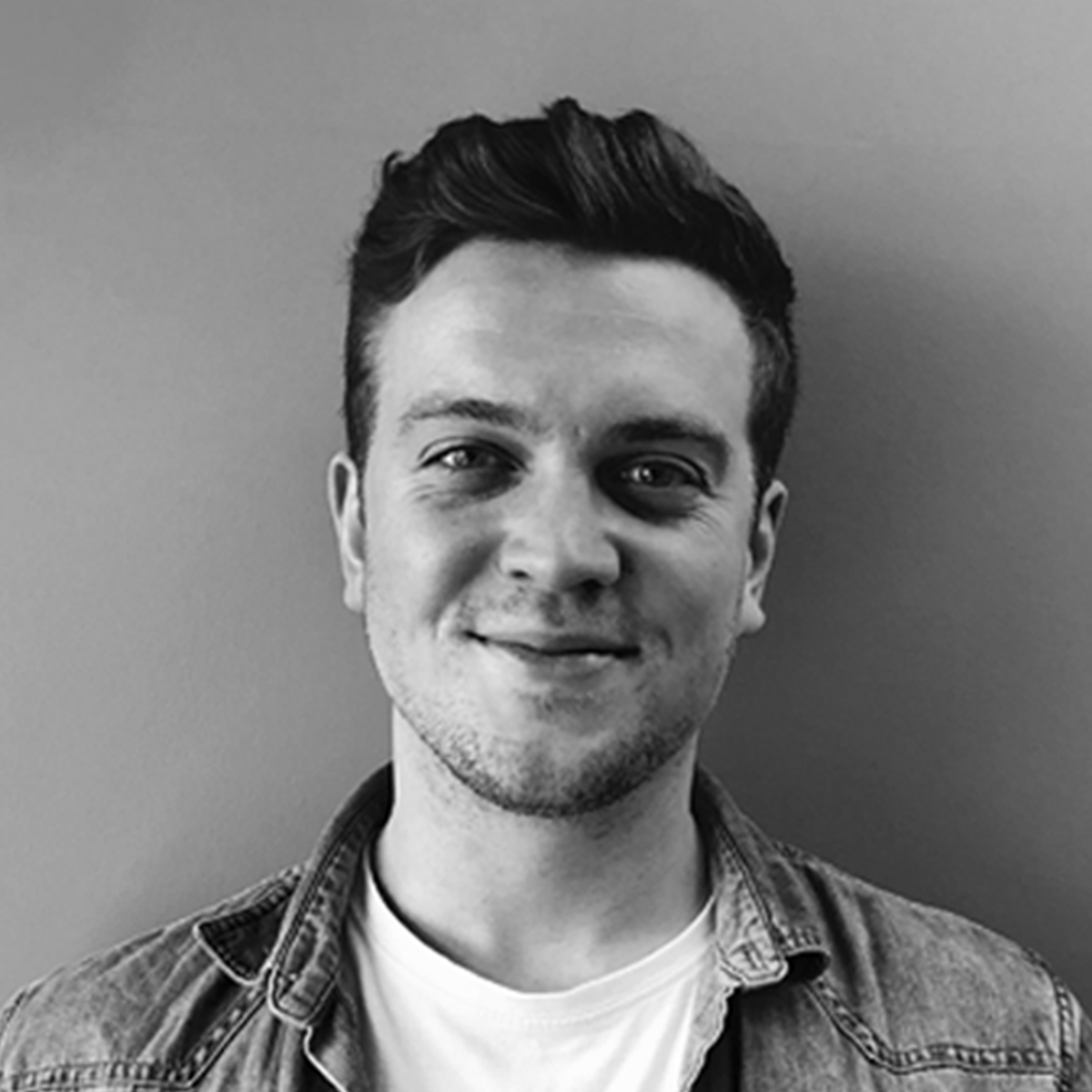 Billy Tebbutt
Digital Marketing Manager
Billy is our Digital Marketing Manager. When he's not implementing PPC campaigns or overseeing our SEO strategy, you can find him jogging along South Bank, trying out new ales in country pubs and on dog walks with his pup, Gwen.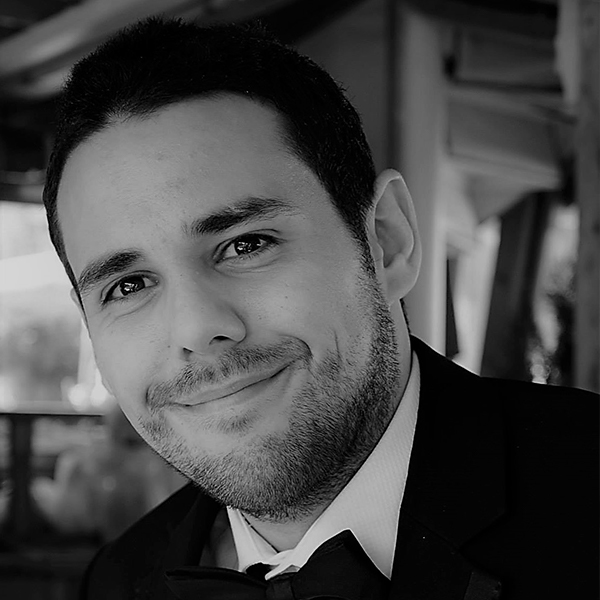 James Dilgul
Head of Marketing
Driving the marketing strategy across the entire Fixflo product suite, James is an experienced marketeer with a wealth of B2B marketing experience. Second to his passion for conversion rates is his love for coffee cups and flasks.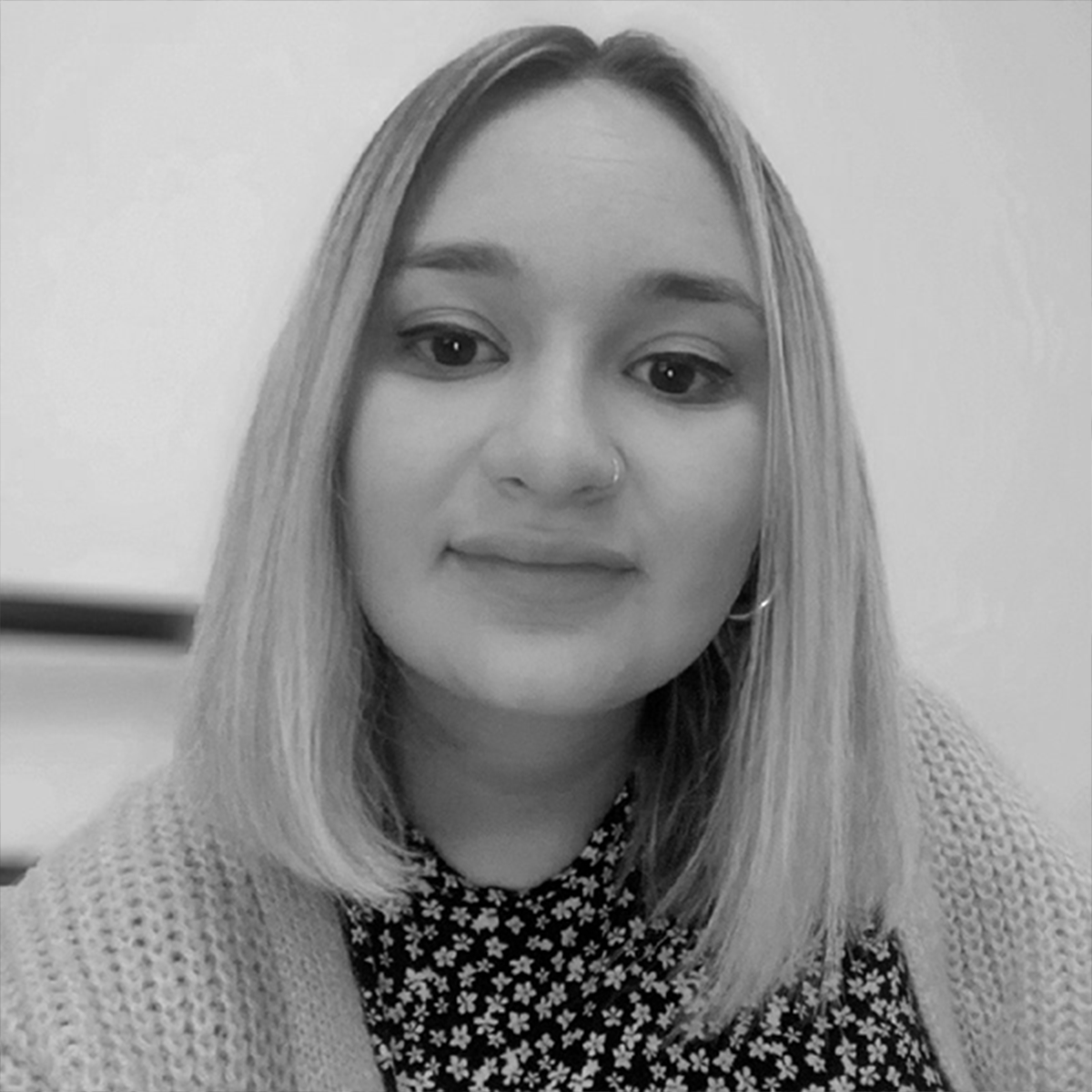 Jessica Olley
Digital Copywriter
Jessica is an avid writer with experience in B2B and B2C communications. Outside of creating copy, she enjoys cosy video-games and spending time with her hairless sphynx cat, Neo.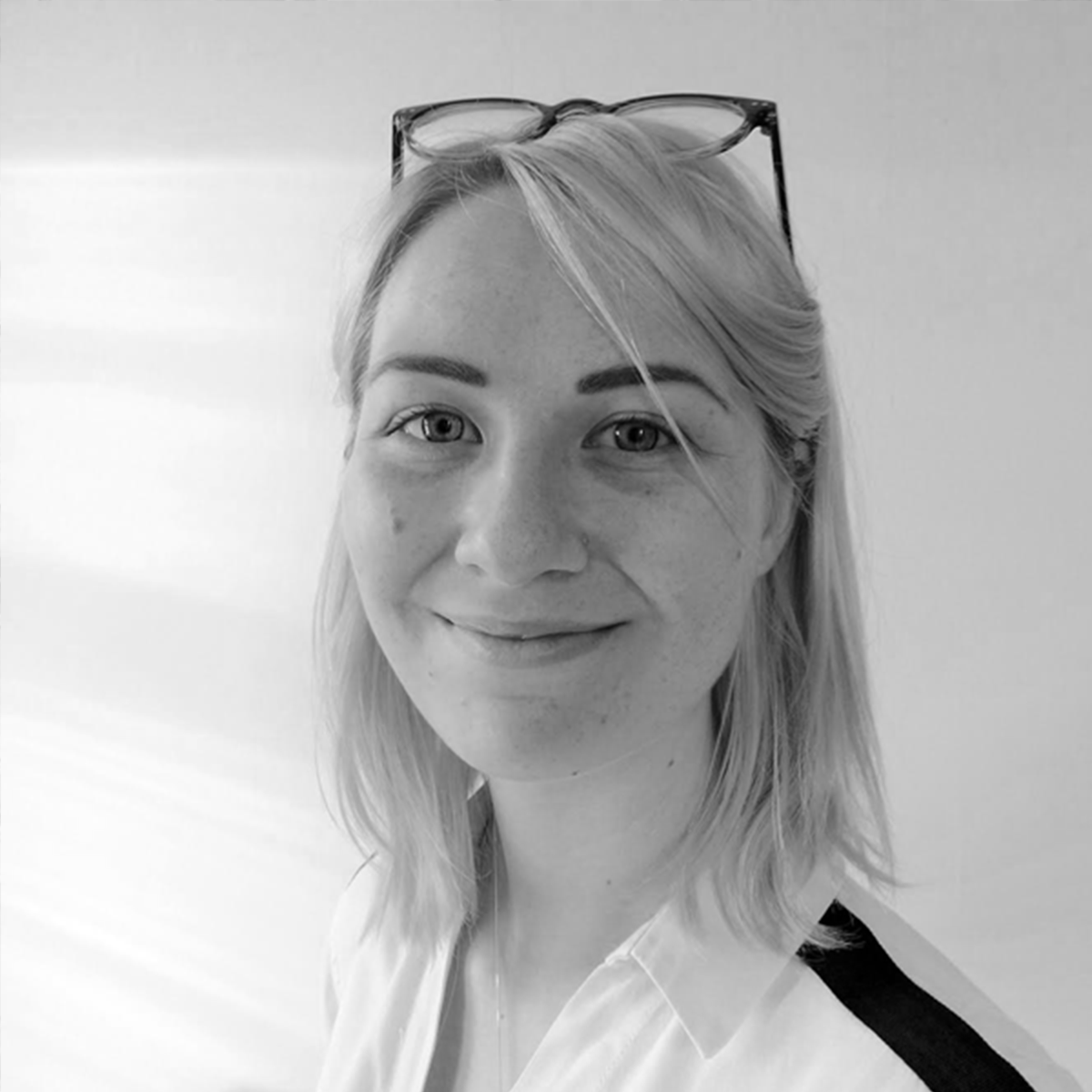 Jonty Shepheard
Digital Copywriter
Jonty loves typing, writing, typing and… writing. On the rare occasions she's not at her keyboard, she can be found making coffee, reading fantasy or road-tripping – ideally some combination of all three.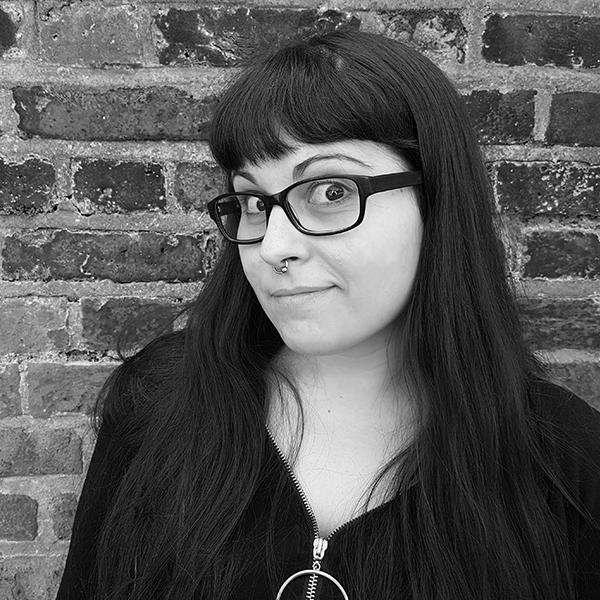 Lara Brandão
Senior Creative Design Manager
Lara is so good at graphic design that she designed the logo for one company just by dropping her breakfast on the floor. When not working, she likes to confuse people by talking backwards.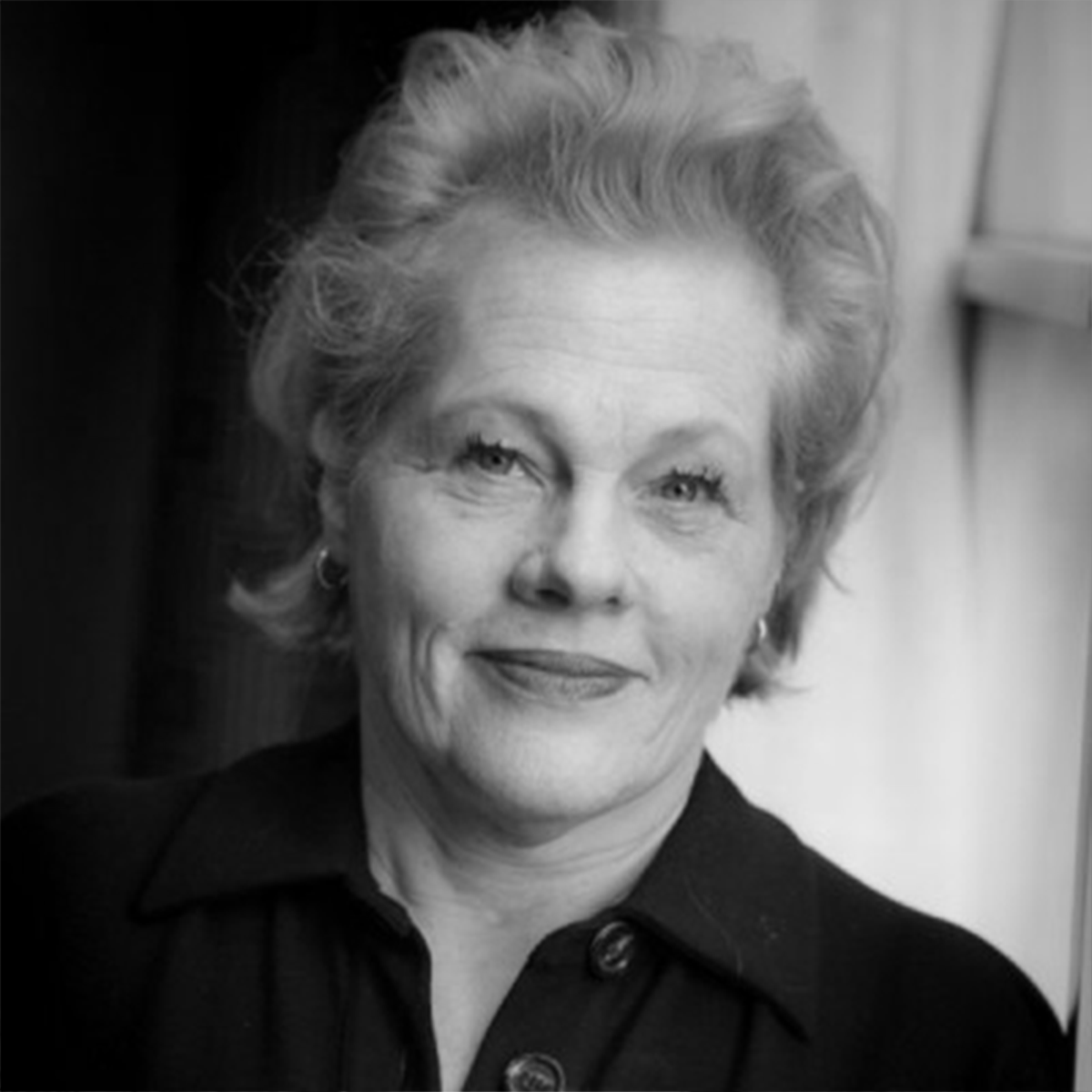 Laura Dolby
Content Marketing Manager
Laura's job is to mix words and ideas to create content our audience can't wait to open. When she's not racking her brain for a new campaign, she's in the countryside with a dog named Bertrand Russel and a family who loves Schubert and the Grateful Dead.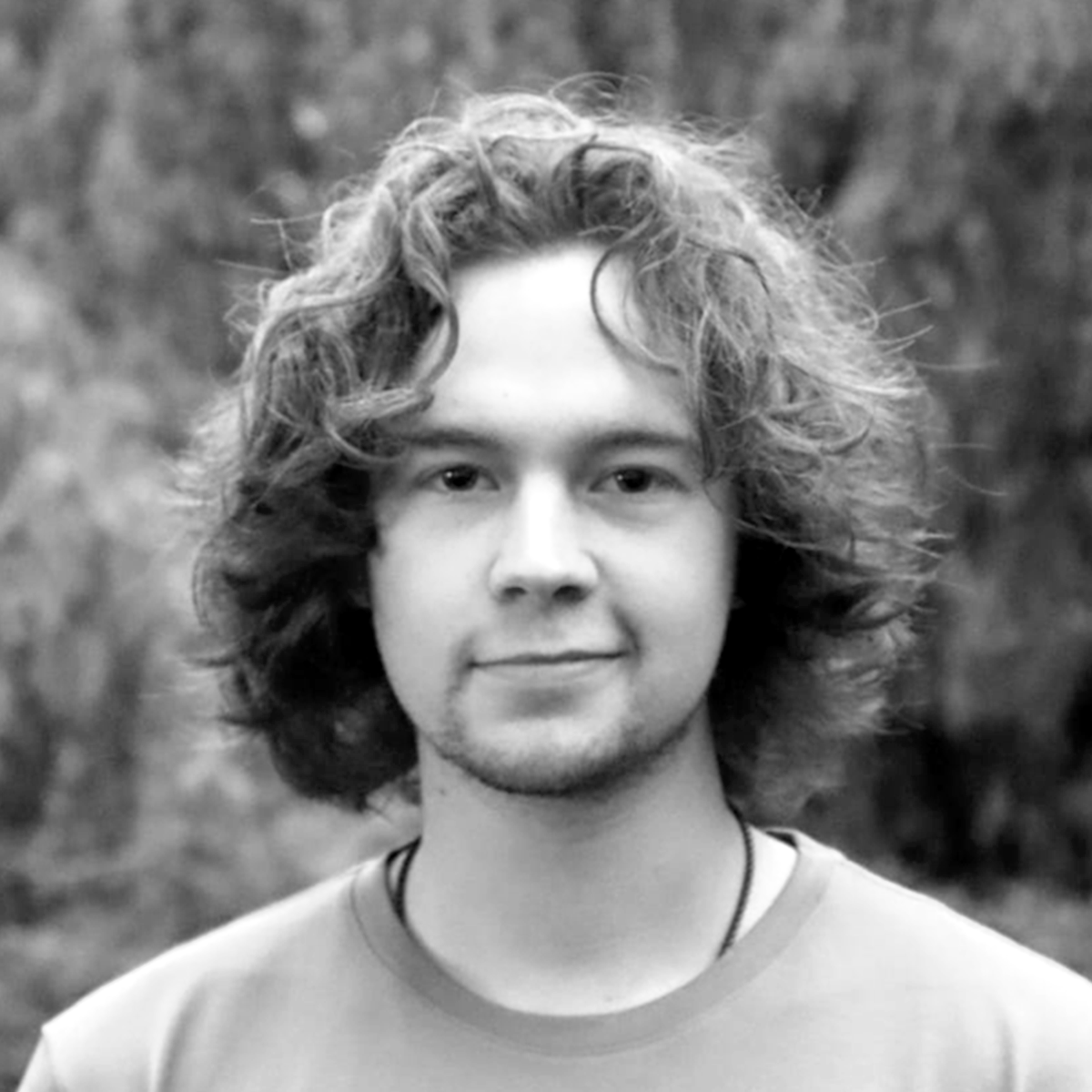 Matthew Dawson
Junior Graphic Designer
Matthew loves all things design, and always focuses on the user. When not designing, he's hitting hole in ones at crazy golf, playing bass, and keeping up with the latest movies. He enjoys a beer while watching football, patiently waiting for Arsenal to get back in the top four.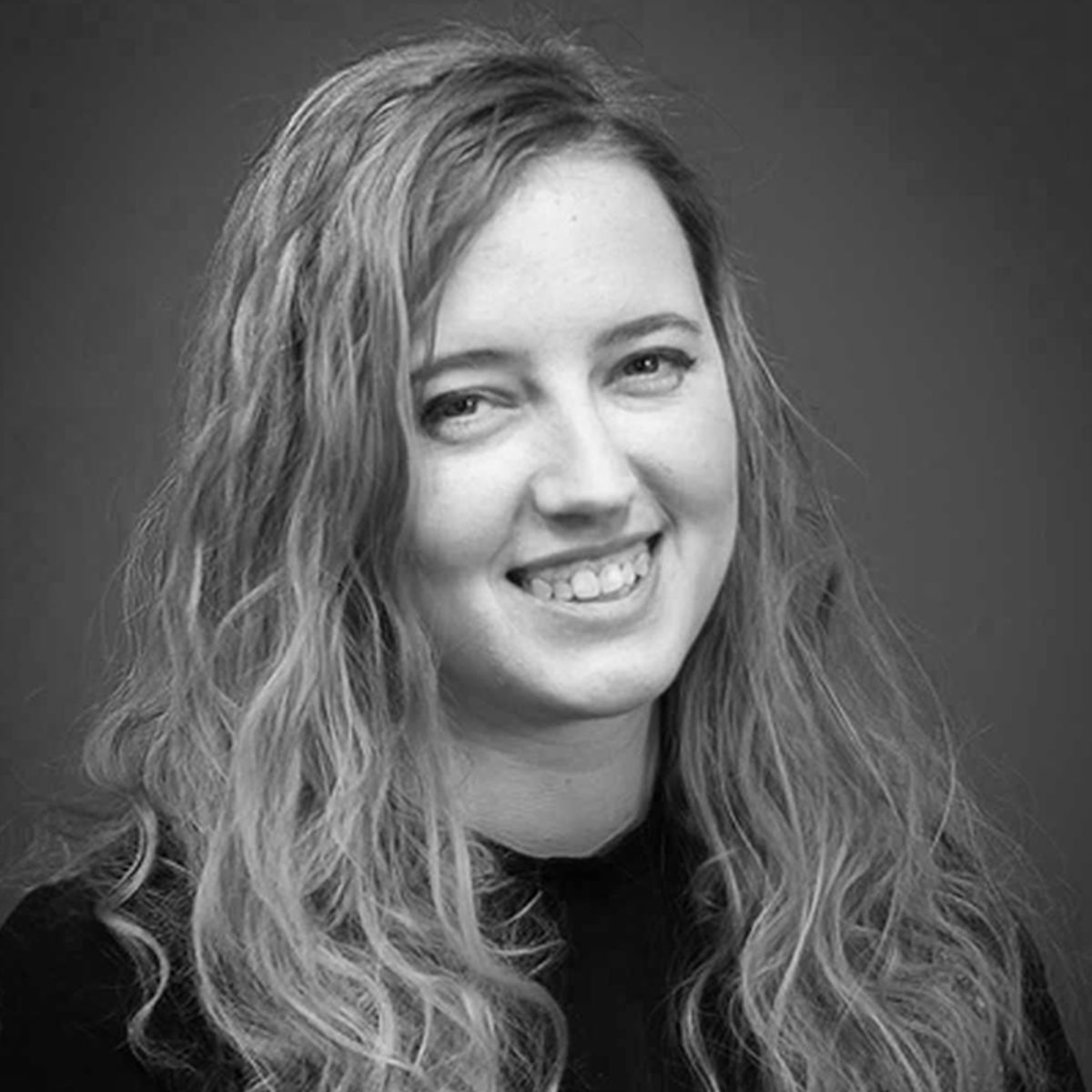 Nicole Ramsay
Multimedia Designer
Nicole is a designer who hasn't quite figured out what form of art she likes doing the most whilst questioning the status quo. She enjoys video games, plants, 3D modelling and cooking. (no relation to Gordon Ramsay unfortunately)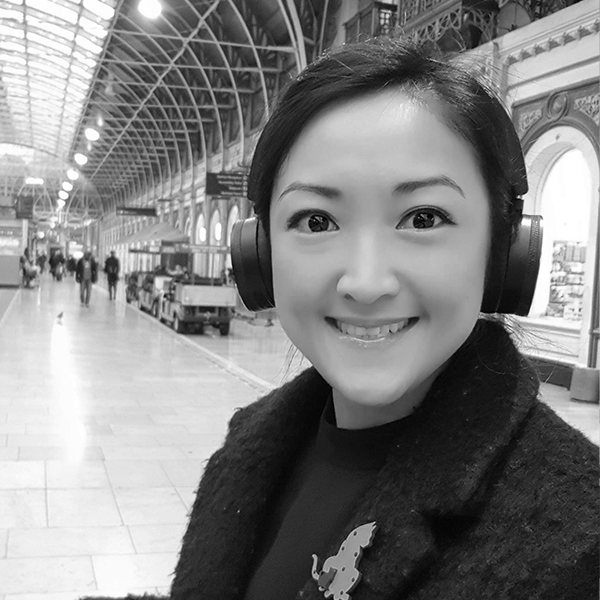 Riemy Wan
Senior Growth Marketing Manager
Riemy is our trilingual growth marketeer from Hong Kong who has worked both brand-side and agency-side. She believes that effective marketing is all about prioritising the user – matching them with solutions they need. When she's not riding her road bike, she'll likely be spinning on an indoor cycle while blasting electronic or classical music with her headphones.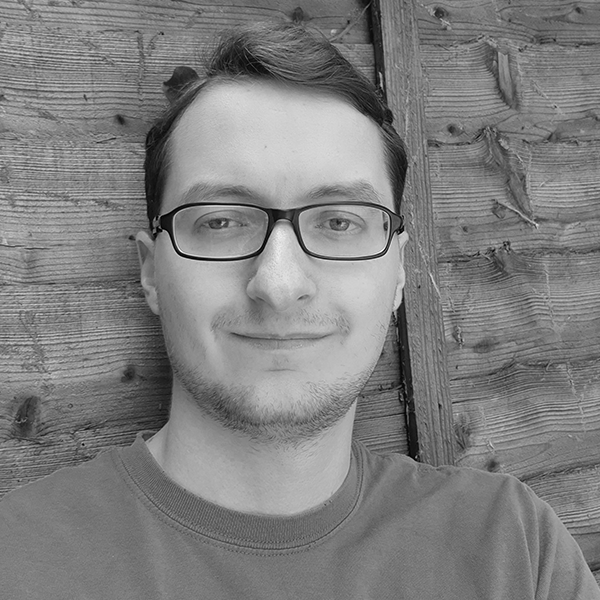 Stuart Armstrong
Senior Digital Copywriter
Stuart loves to write and he loves it even more when people read his pieces (hint!). When not tapping away at a keyboard you'll find him drumming, blasting rock and metal or watching and discussing obscure movies. He is not related to Neil Armstrong as far as he knows.
Business Development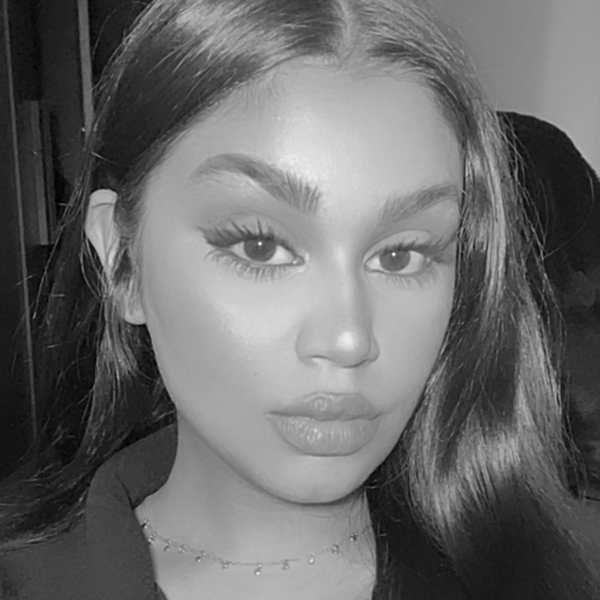 Alisha Gadday
Business Development Executive
A creative individual at heart, with a love for all things SFX and a strong sales background, Alisha prides herself on being resilient, innovative and a helping hand.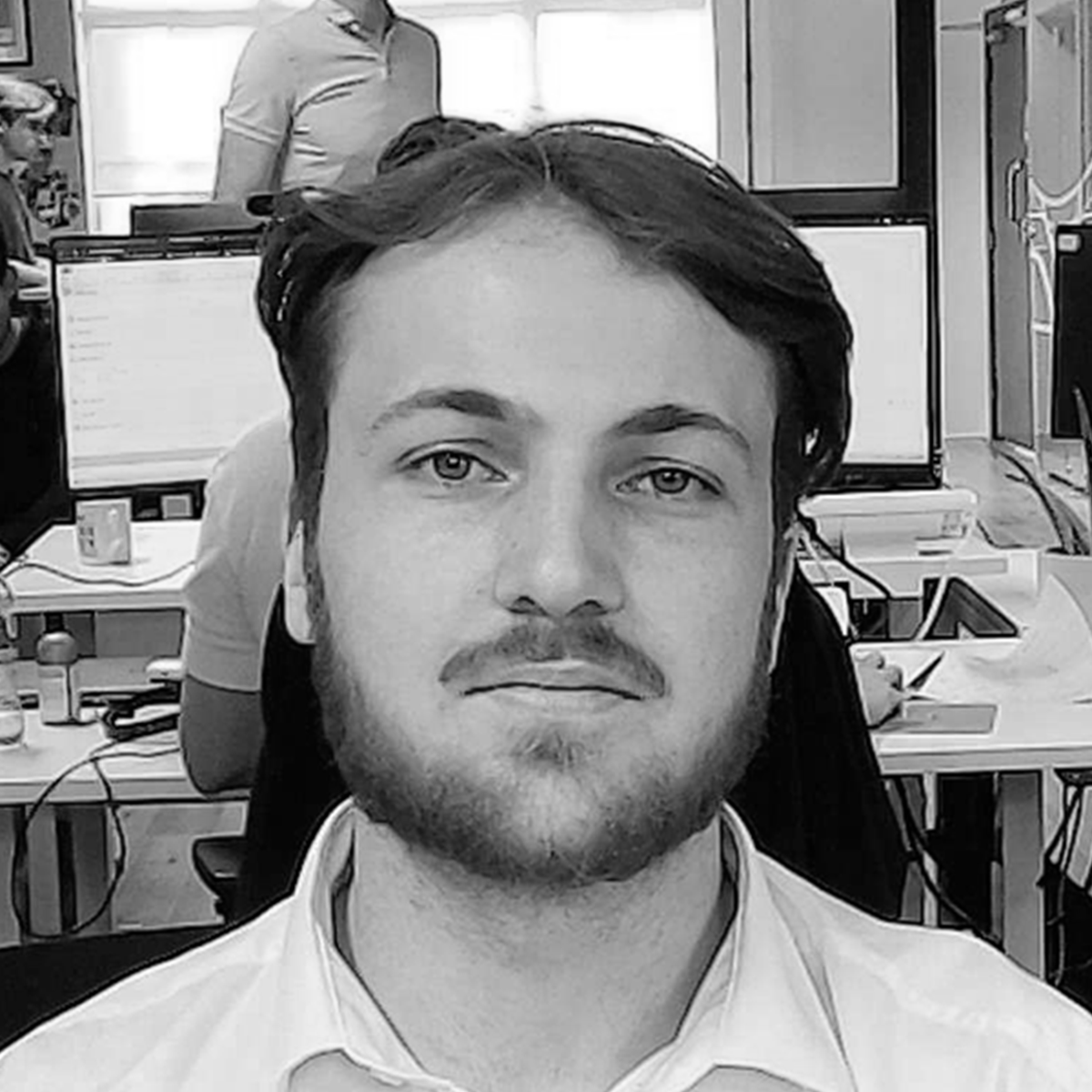 Freddie Mann
Business Development Executive
Is a graduate from the University of Reading having studied construction management. In his spare time, you will find him out and about with his mates or behind a pair of DJ decks.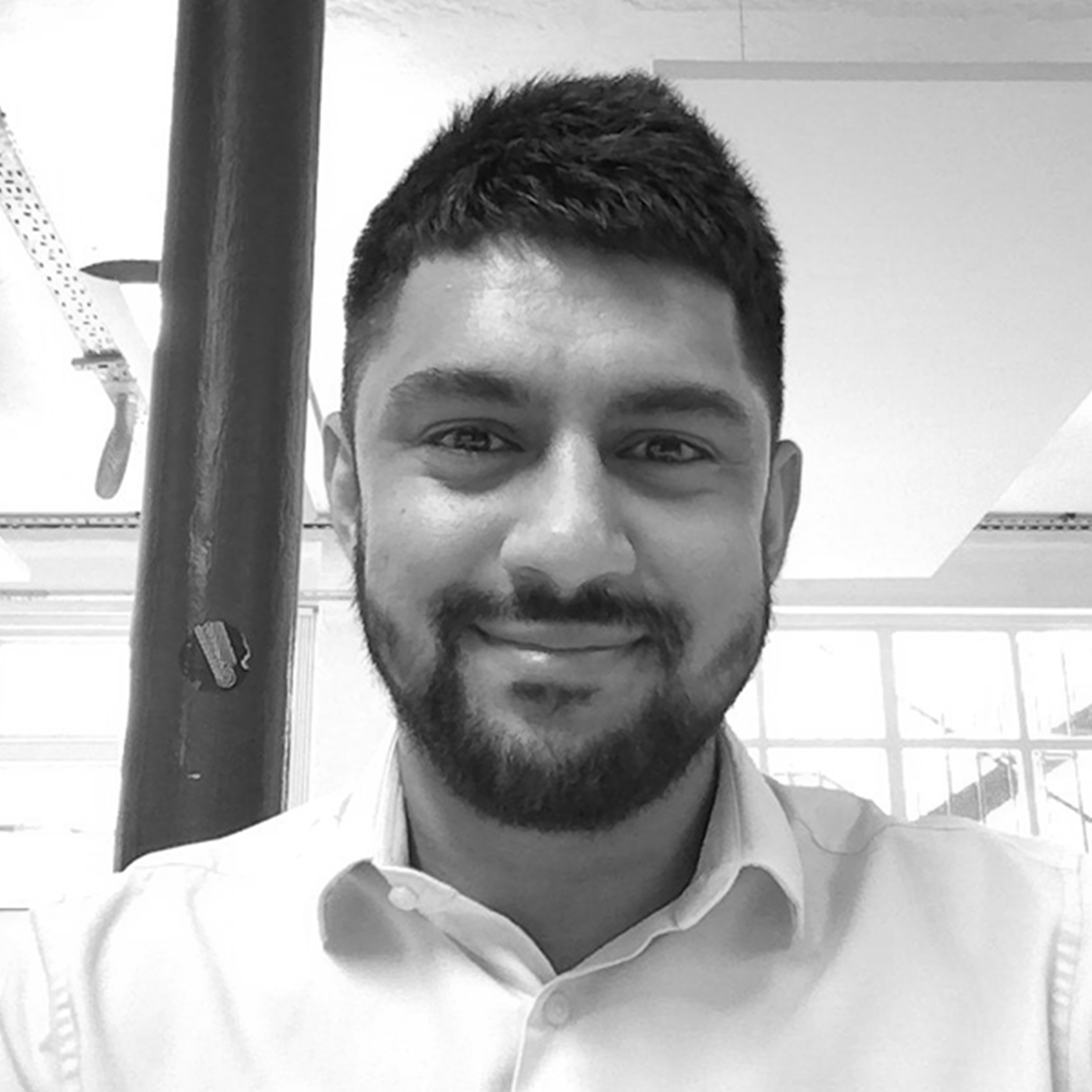 Harjot Sahota
Business Development Executive
Harjot is a hard-working individual, who is passionate about always being better than yesterday. He has a deep interest in sales, as well as mixed martial arts.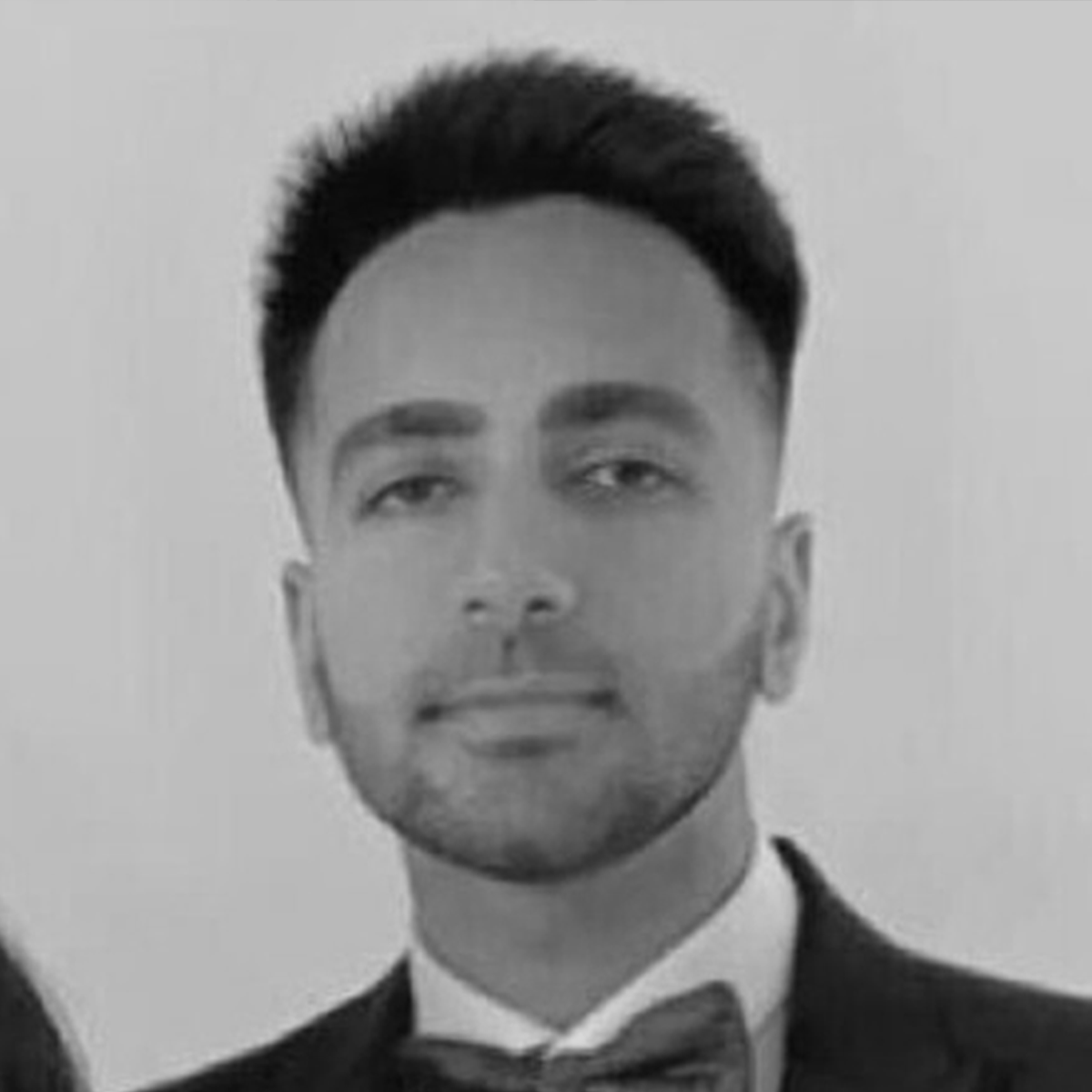 Jamie Thakrar
Business Development Executive
Like many others in our office, Jamie is a massive football fanatic. Outside of the office, you can find him on a football or cricket pitch. He also enjoys spending time with family, and discovering the latest bars.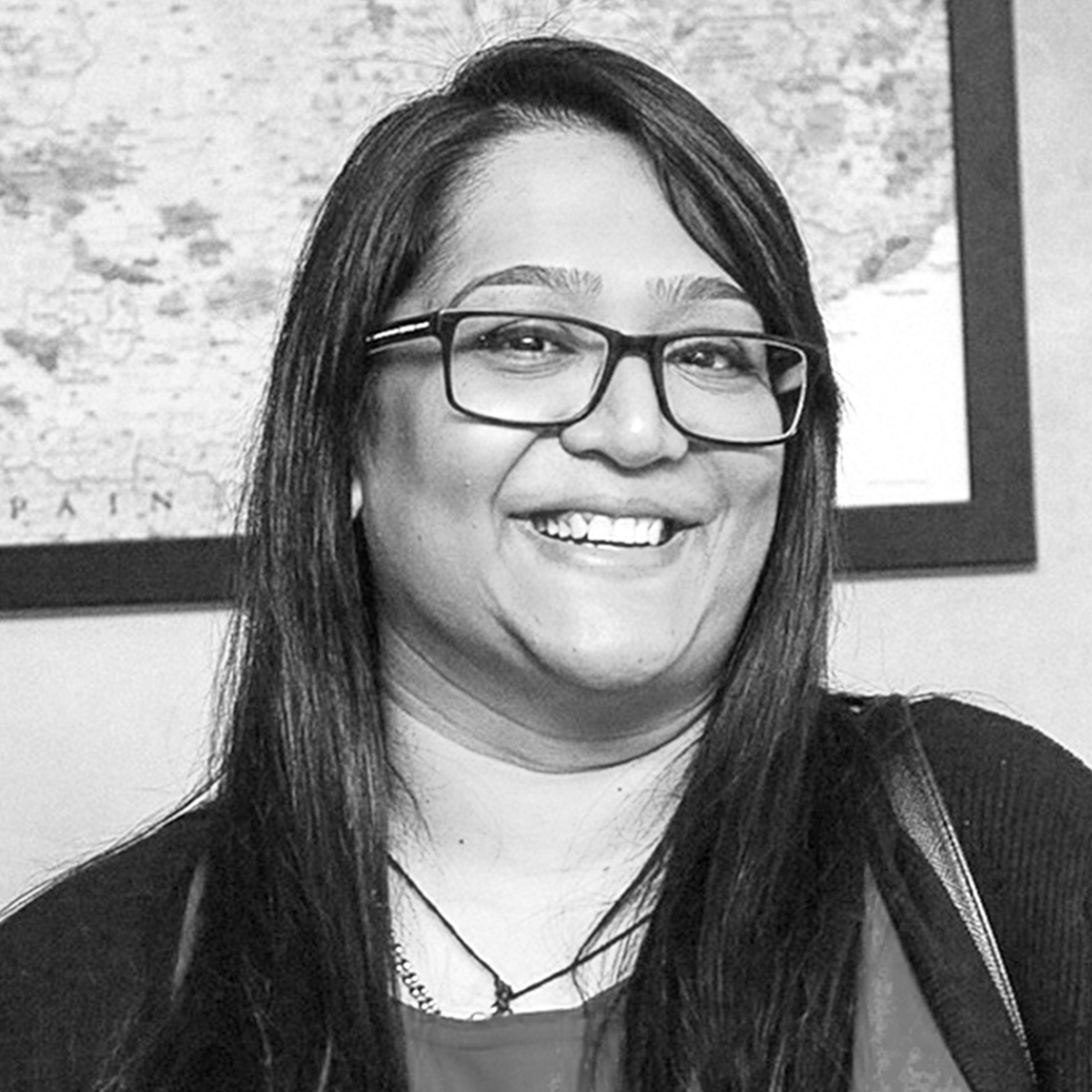 Monika Tailor
Business Development Team Lead
Monika is a Mental Health First Aider, who loves to talk. When she's not talking she's busy in the kitchen baking cakes, biscuits and much more. Currently has 9 tattoos and has another 4 in the pipeline.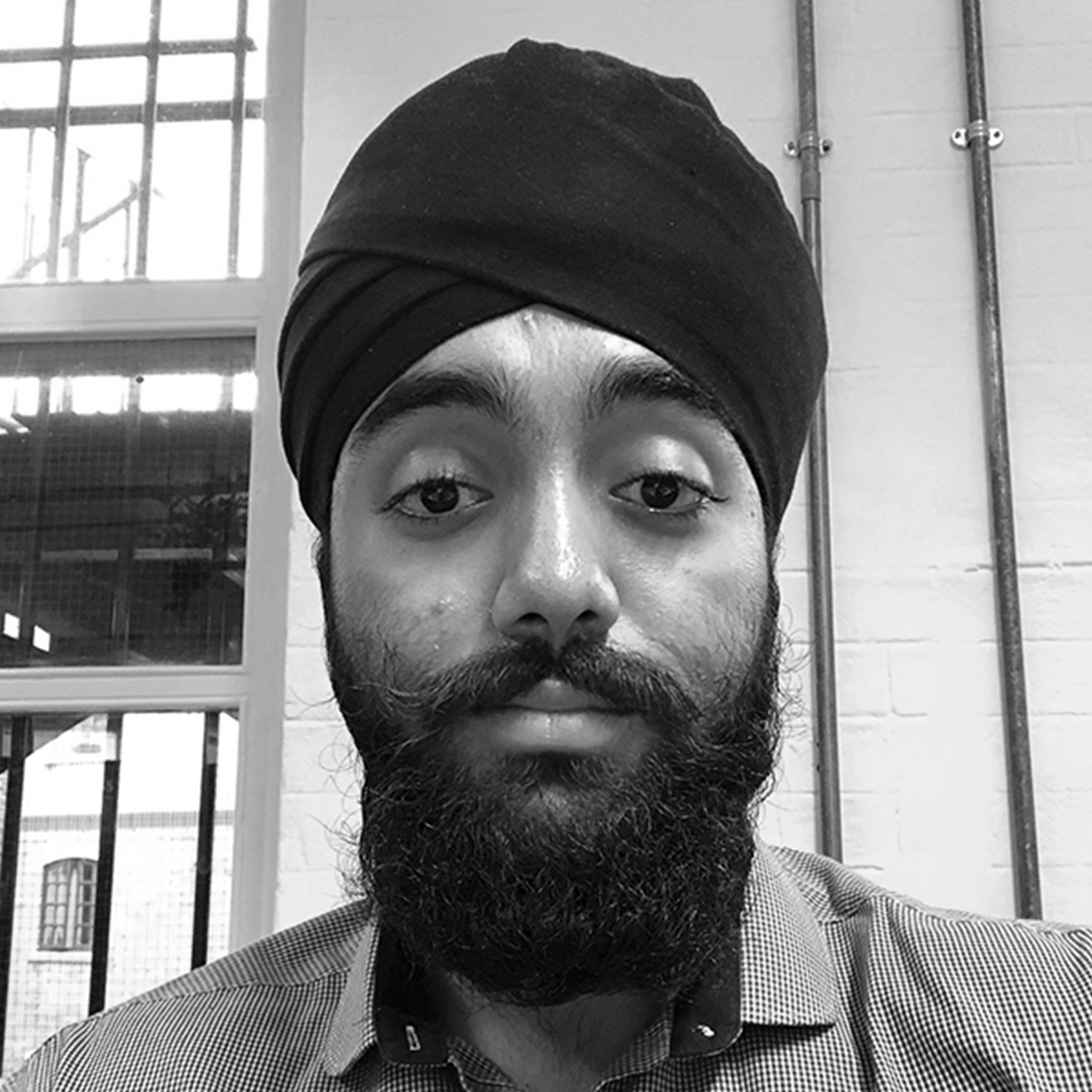 Satnam Birdi
Business Development Executive
Satnam has recently graduated university with a degree in Economics. He has a passion for the arts, specifically oil painting and is a huge history nerd, reading anything he can get his hands on.
Sales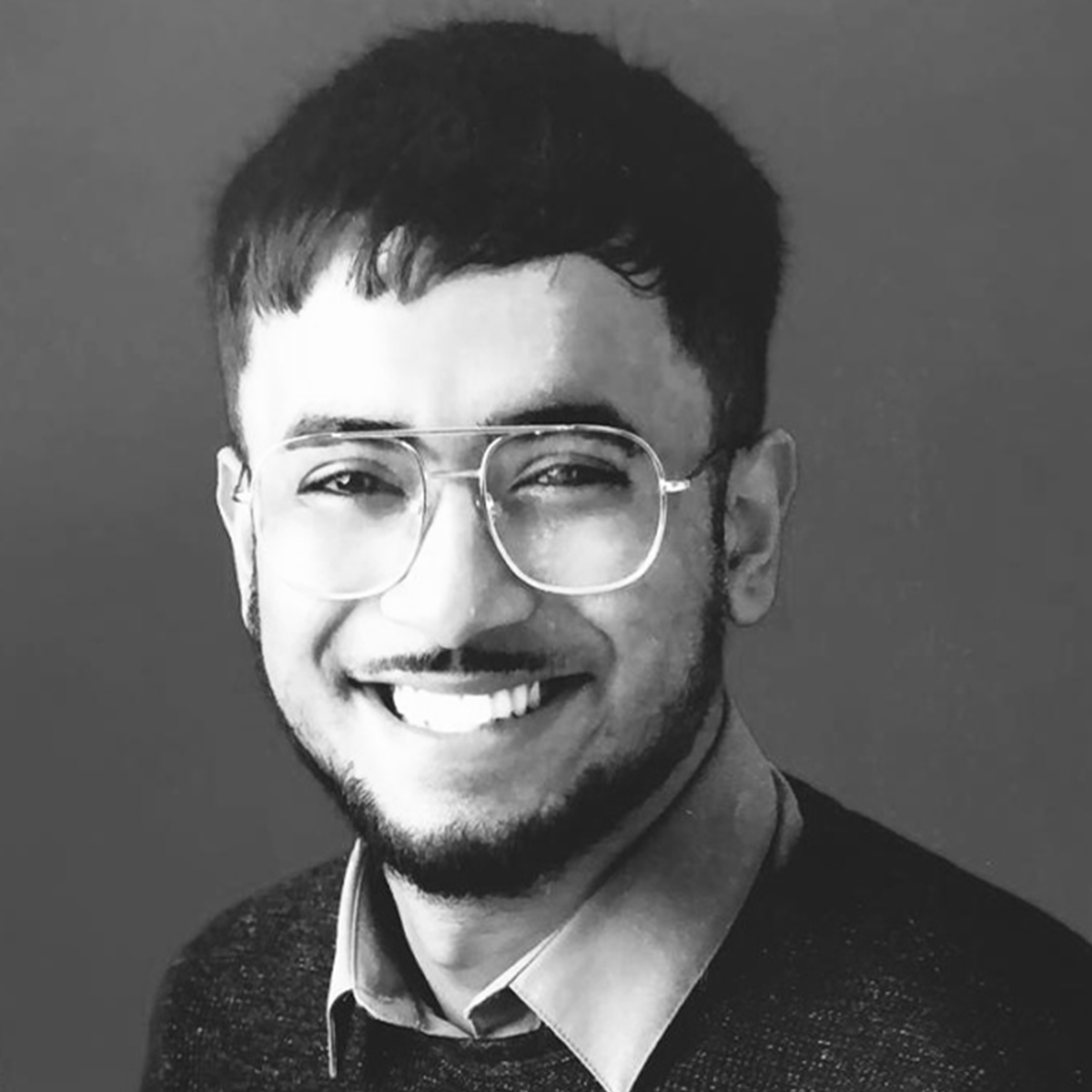 Rezwan Ali
Sales Executive
Rezwan has a degree in Marketing & Advertising, loves football and is a huge Liverpool fan - if you support them you'll automatically be his friend! When he's not at work you can find him watching series and going to the pub on most weekends.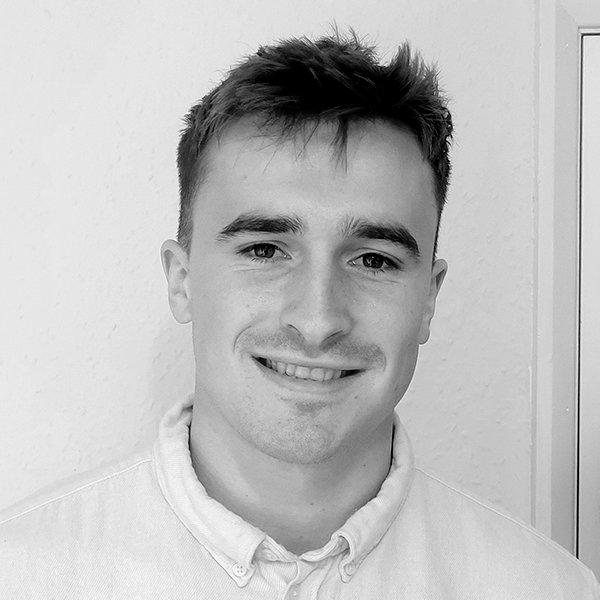 Isaac Hurst
Sales Executive
Isaac is a huge football fan and music lover. Outside of work you'll either find him playing an embarrassingly low standard of 5-a-side, grabbing a beer with friends, or watching his beloved Stoke City play.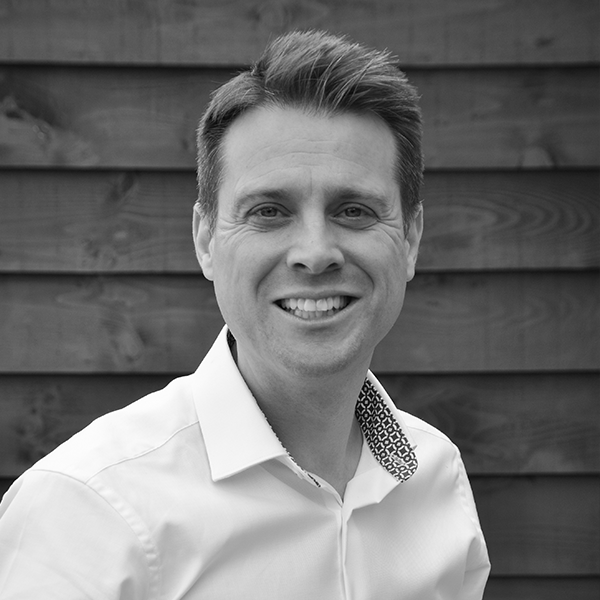 Joe Goss
Enterprise Sales Executive
Joe has spent 10 years in block management and 10 years in recruitment to the professional surveying and housing sectors. He reckons he's managed just about every type of maintenance request under the sun! He loves a good gig, being in control of the bbq, running around after his two daughters and actually running!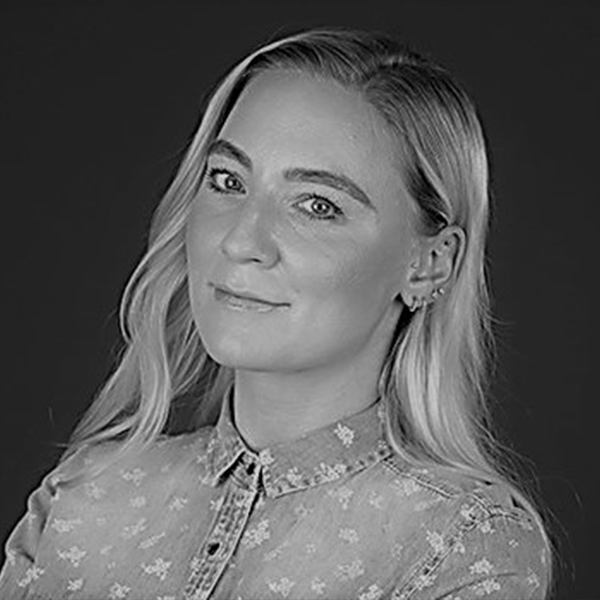 Louisa Killeen
Head of Sales Development
Louisa is a seasoned business developer originally from Manchester. As a lover of all things product, fountain of ideas and tenacious problem-solver, she's naturally at home in a tech start-up (but equally on the beach in Belize!). Louisa's interests include vintage fashion – especially a great hat!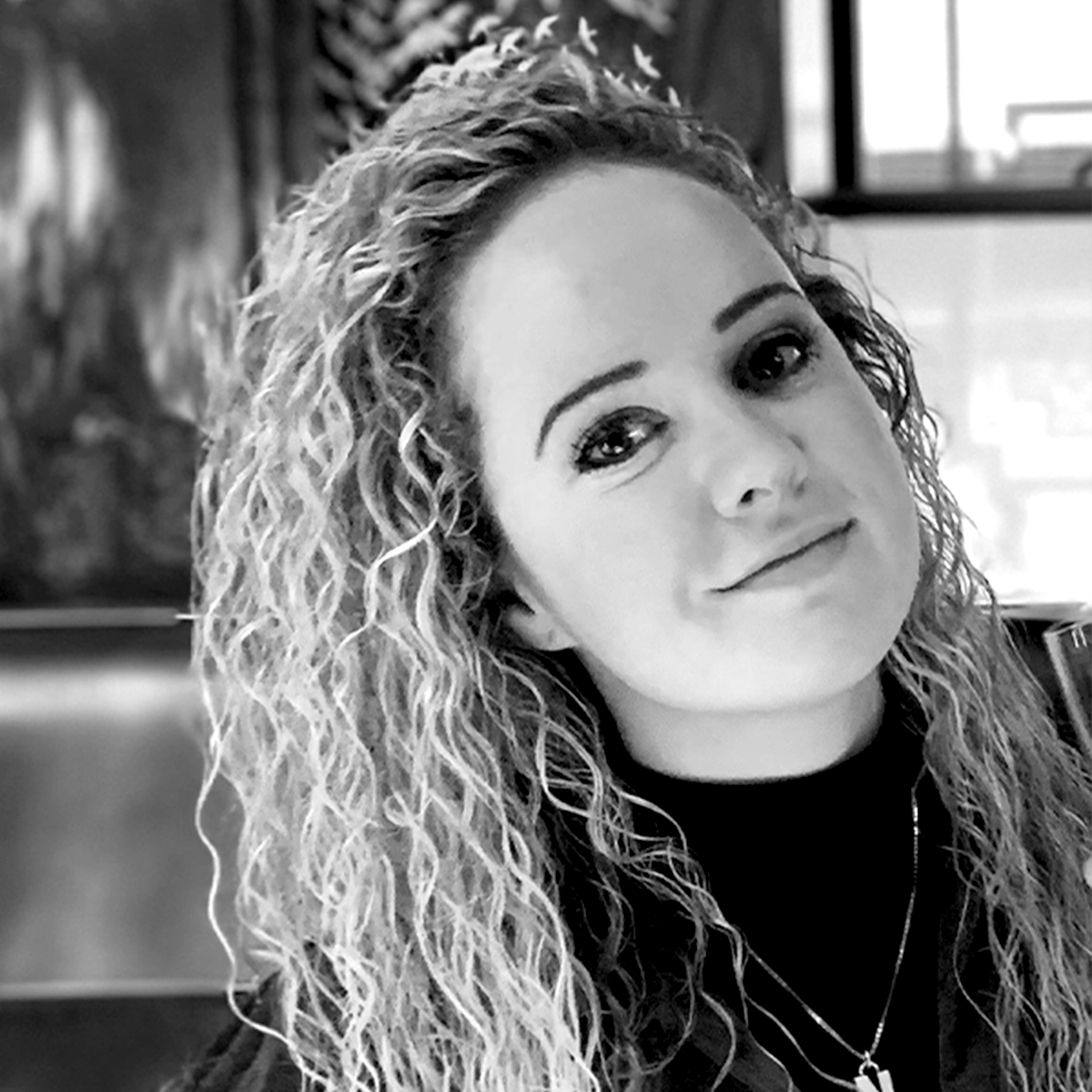 Nicole Hinds
Sales Development Representative
Nicole has had an extensive career in property management, handling a range of portfolios. Having dealt with every leak imaginable, her aim is to help revolutionise the property industry. Asides from property, Nicole enjoys holidays, shopping and frequenting the pub with friends (or anyone willing).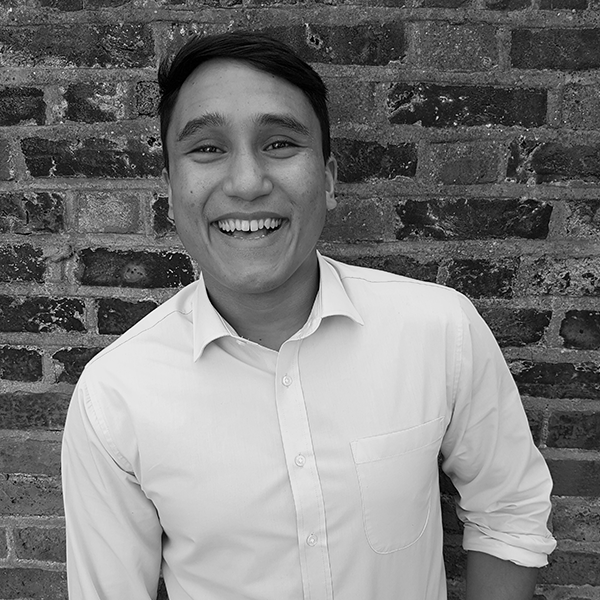 Robert Deane
Sales Team Lead
Rob is a massive lover of food, constantly thinking about his next meal. Growing up he played in a variety of sport, but is currently a bit of a rugby fanatic. Outside of work you'll find him in the gym, sleeping or grabbing a cold one with the boys.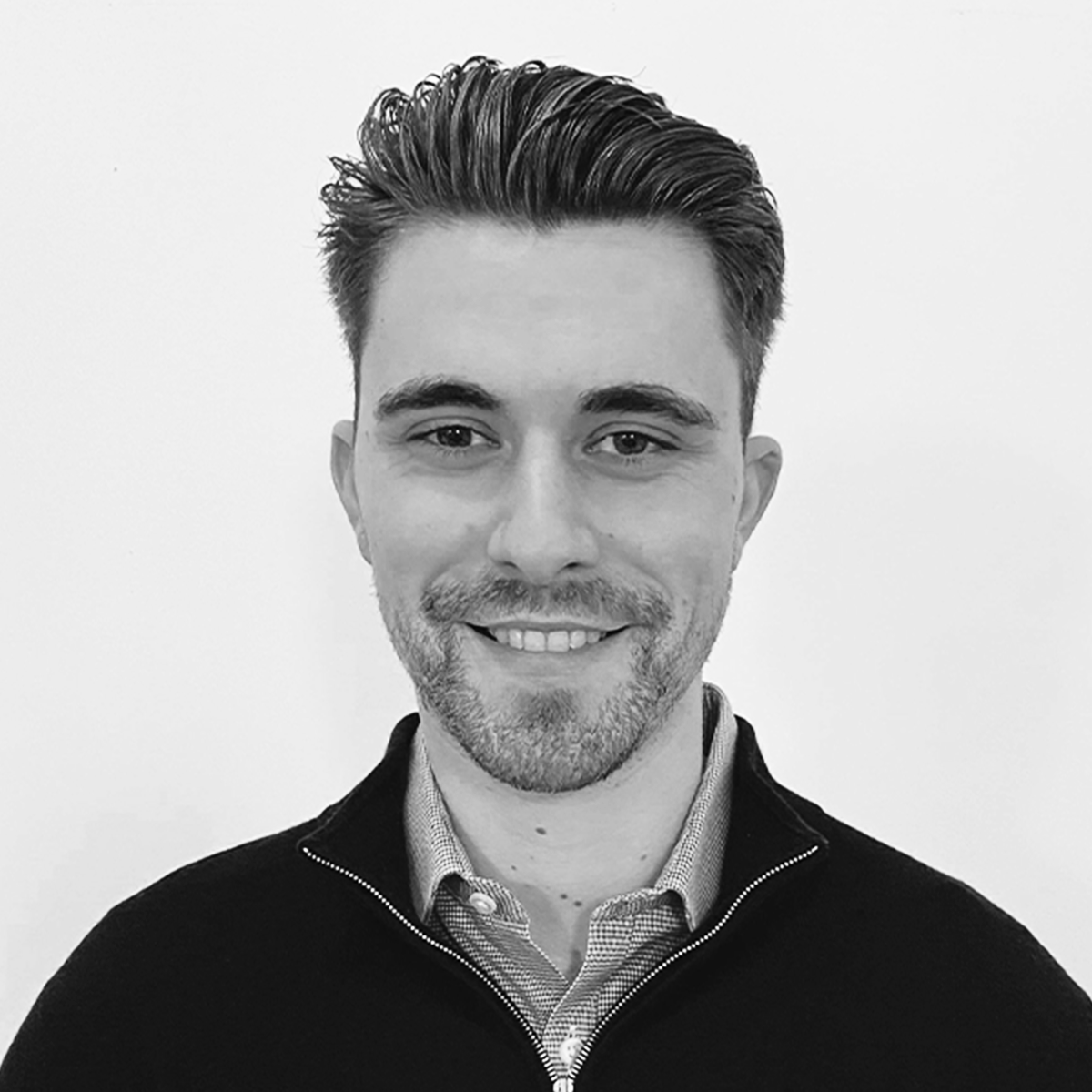 Will Arrowsmith
Head of Sales
Will joined Fixflo as one of its first business development executives and now heads up the sales team. Having worked with hundreds of property management teams over the years he is a big believer in innovation and digitalisation, and how these can help businesses solve problems and improve performance. In his free time, he can be found either at a gig, watching Stoke City FC (which causes more pain than joy), or down in Cornwall visiting his family.
Customer Success
Alice Hill
Onboarding Executive
New to the world of Customer Success! Loves eating out, travelling and trying new activities. Always after a recommendation - be it film, TV series, restaurant or city to visit. Will never say no to cake!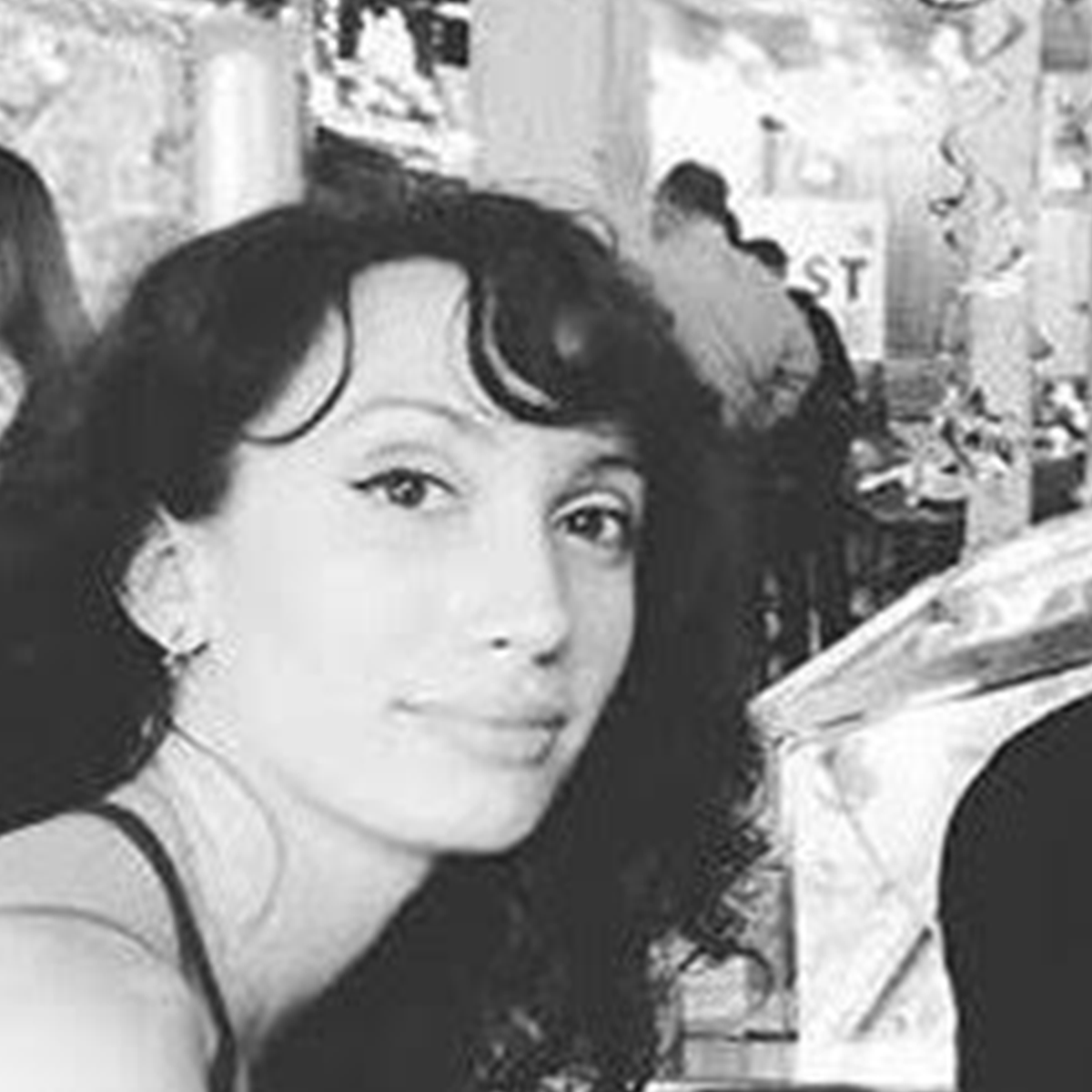 Ana Juberias
Customer Support Executive
Originally from Spain, Ana has also lived in New York City for four years. She has great passion for helping people and is eager to expand her knowledge about the tech world. In her spare time, Ana enjoys walking around London discovering new places.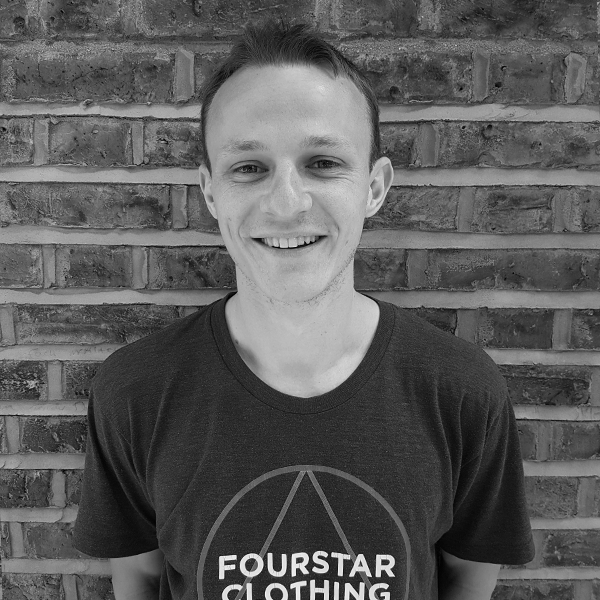 Charlie Adams
Head of Customer Support & Onboarding
Charlie joined us after a self-confessed quarter life crisis, and the team has been reaping the rewards ever since (his words). When he's not speaking with our happy customers, he's either raiding the office snack box or taking care of his sweet sweet desk plants!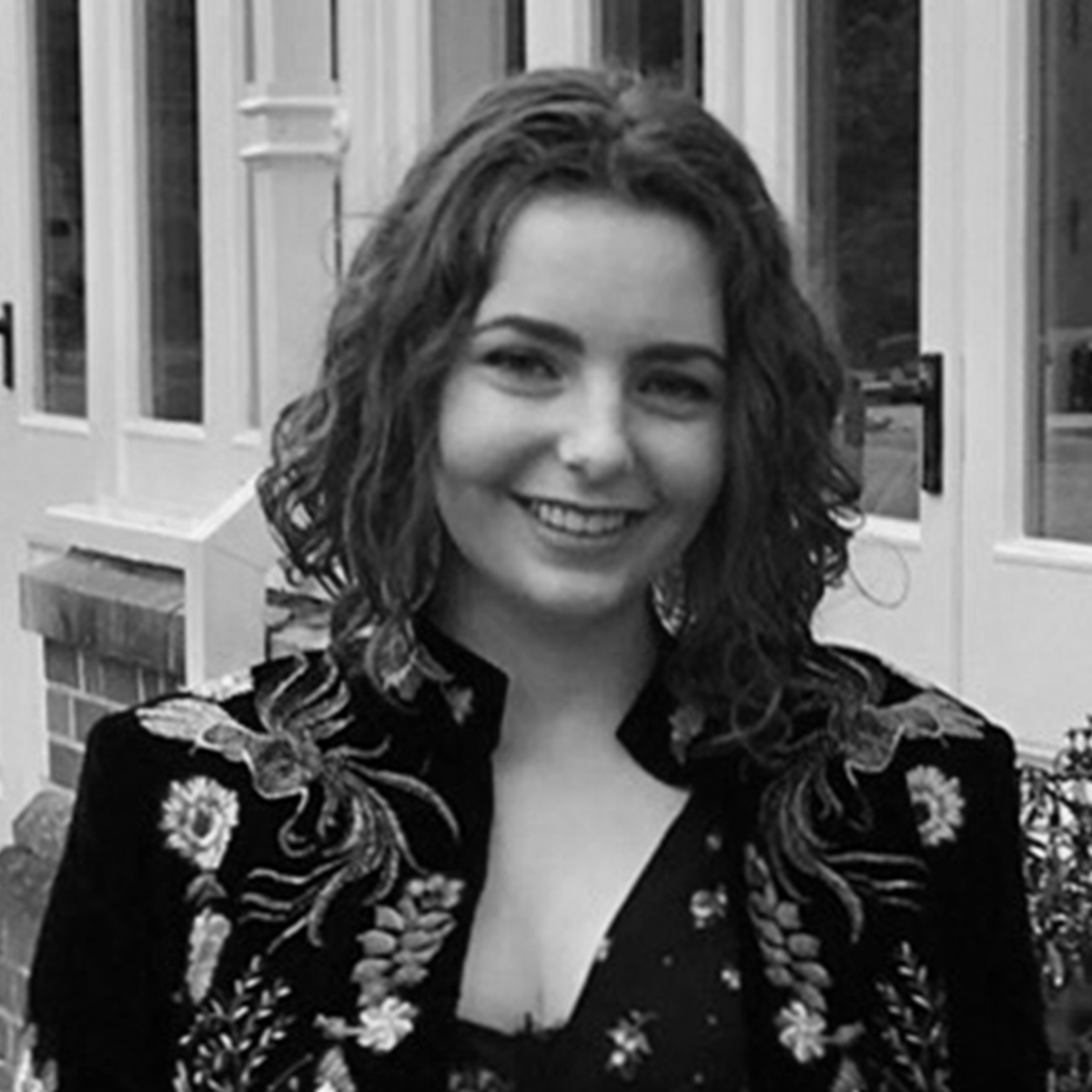 Charlie Smith
Customer Support Executive
Having studied multiple languages, Charlie is no stranger to a challenge. She believes that most problems can be solved with a cup of tea...and a great customer support team. In her spare time, she loves cold water swimming and hot homemade meals.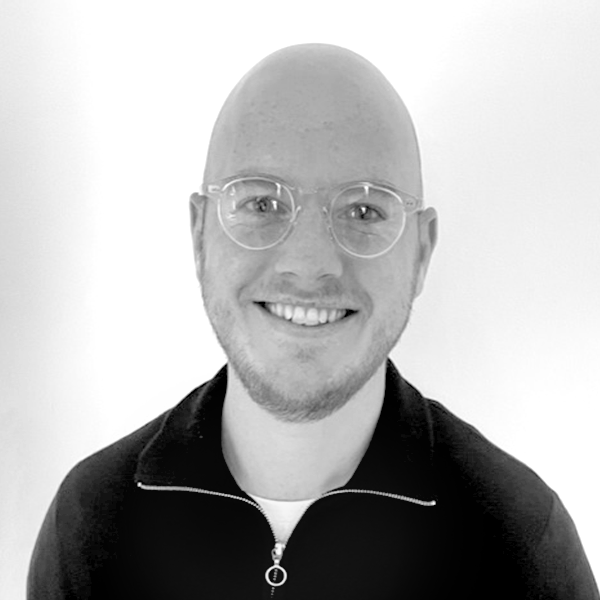 Greg Matthews
Customer Success Manager
Originally from Dorset, Greg spent many years in property management. When he's not on the golf course, he will be seen frantically scouting for his weekend football team. We are told with little success.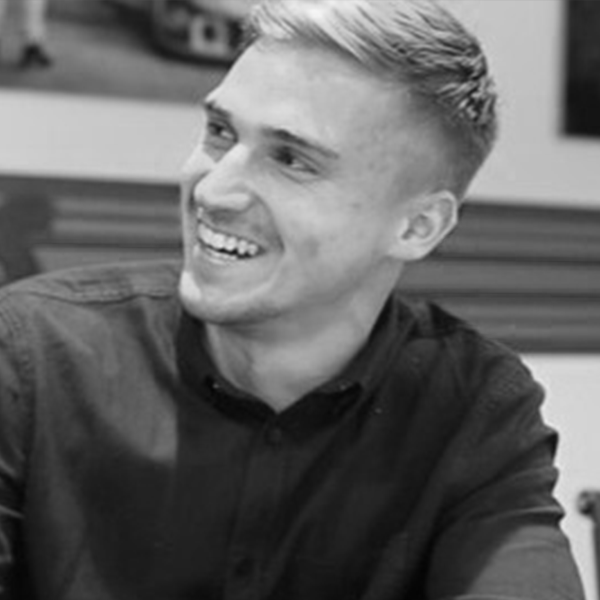 James Kelsall
Senior Customer Success Manager
James, a North Londoner born and bred, comes from a digital product background and is always happy to lend an ear. A keen sports enthusiast and music lover, he'll DJ at any wedding, party or club if you ask. When not talking to customers, James has run the London marathon and the memory of the pain may have dimmed sufficiently to even consider running again.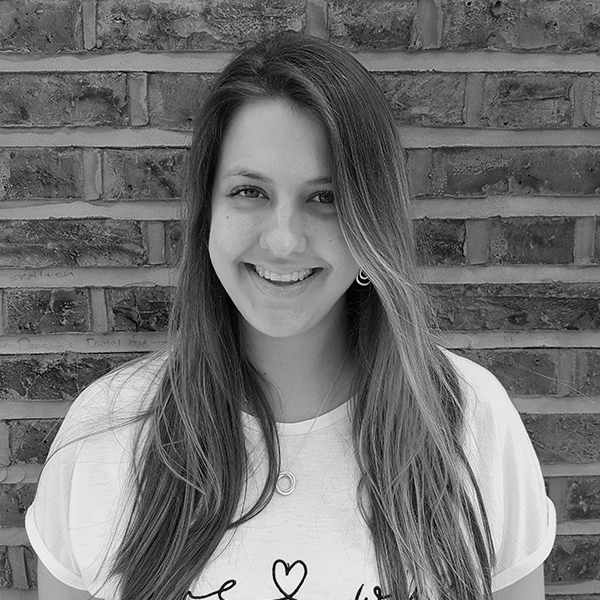 Jessica Dubey
Customer Training Manager
Always smiling Jessica loves chatting to people and gets to indulge her chatty impulses by speaking to Fixflo's customers. In her spare time she loves to travel, exploring new places and cultures and having dinner with friends and family . Jessica is probably one of the few people who still have and use their i-pod.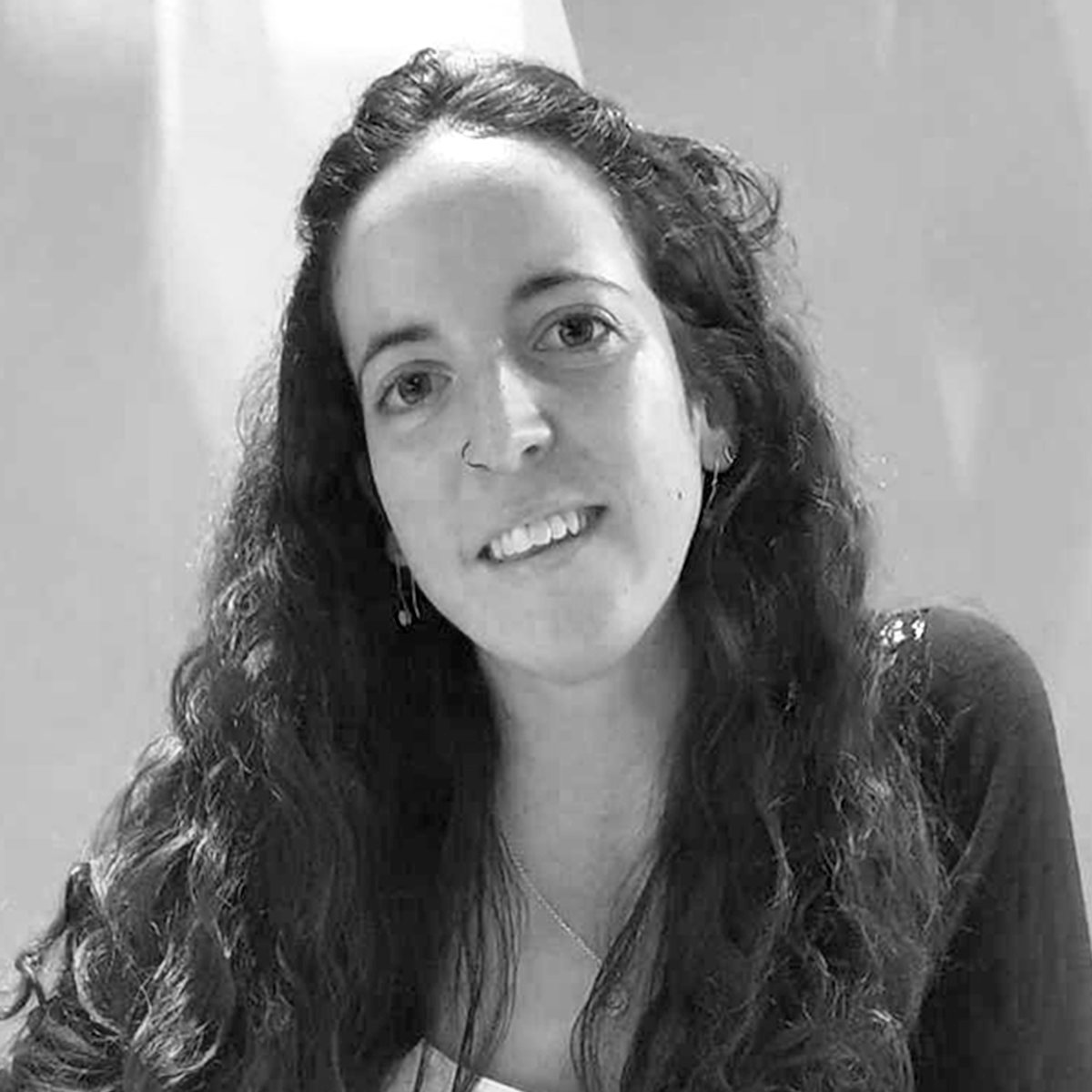 Lia Gallardo
Onboarding Team Lead
Lia is an art lover who enjoys discovering coffee places around London and other cities. On the weekends you can find her riding horses in Wimbledon Common, and shuffle dancing around Southbank.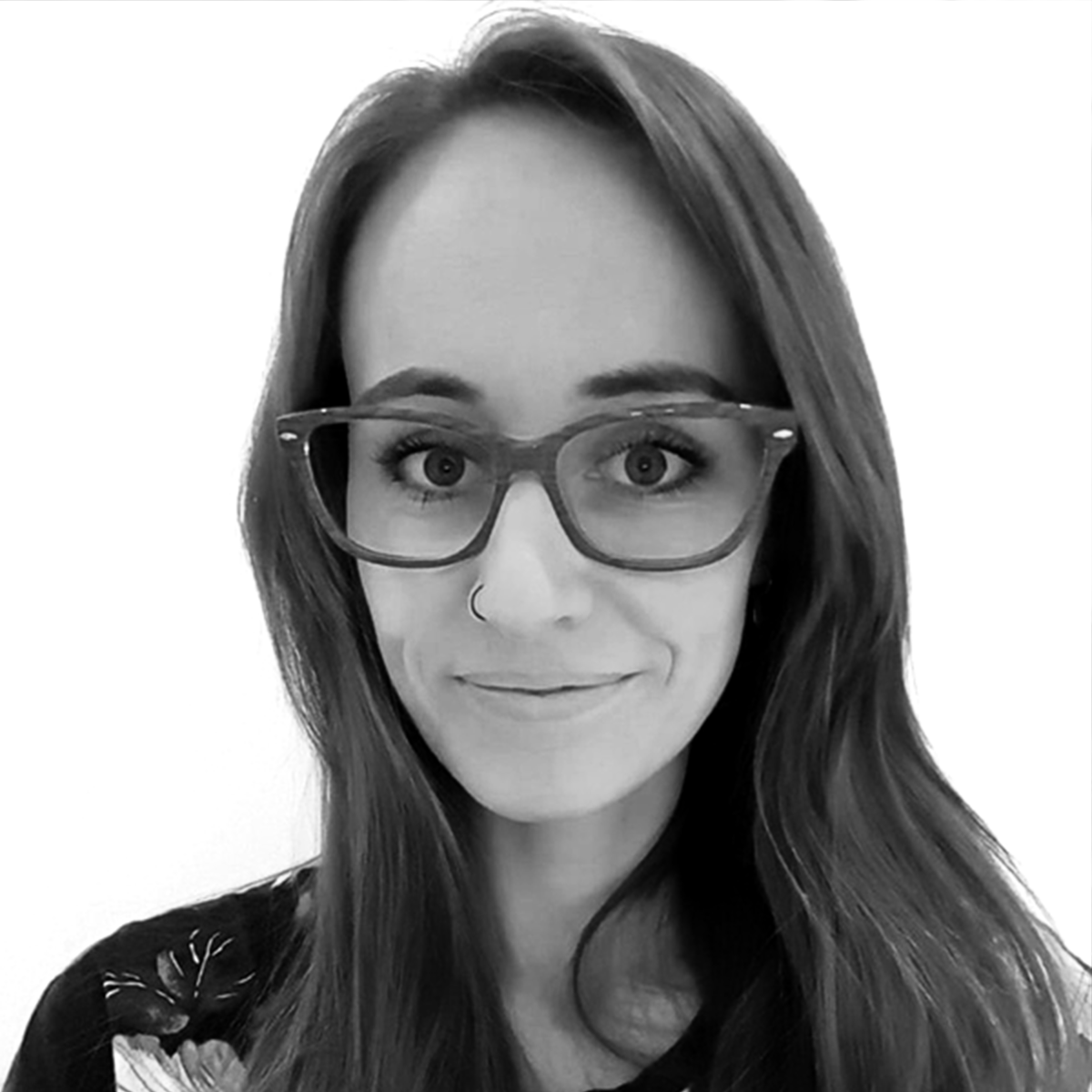 Marcela Kralickova
Customer Success Manager
Originally from the Czech Republic, Marcela has 8+ years of experience in operations and managing client accounts and teams, primarily in Real Estate. Marcela is pursuing MBA to further enhance her business acumen, which keeps her busy most weekends. When not studying, Marcela enjoys reading, running, cooking or exploring new cities.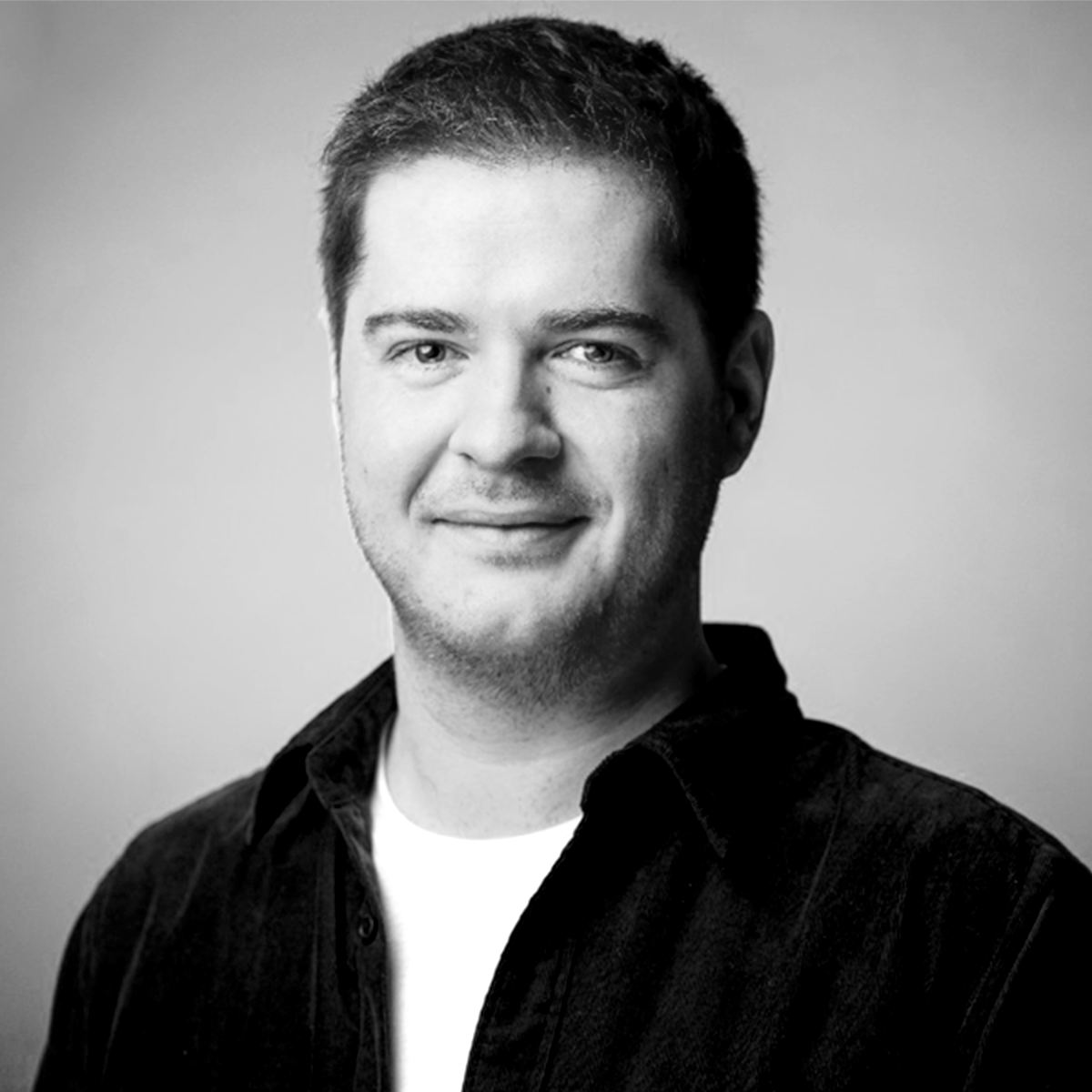 Michael McDonnell
Customer Success Manager
Originally from Newport, Wales, Michael has spent several years in London honing his skills in Customer Success. At the weekend, he will most likely be found wandering around one of London's many food markets, exploring the countryside, or failing that, a pub garden.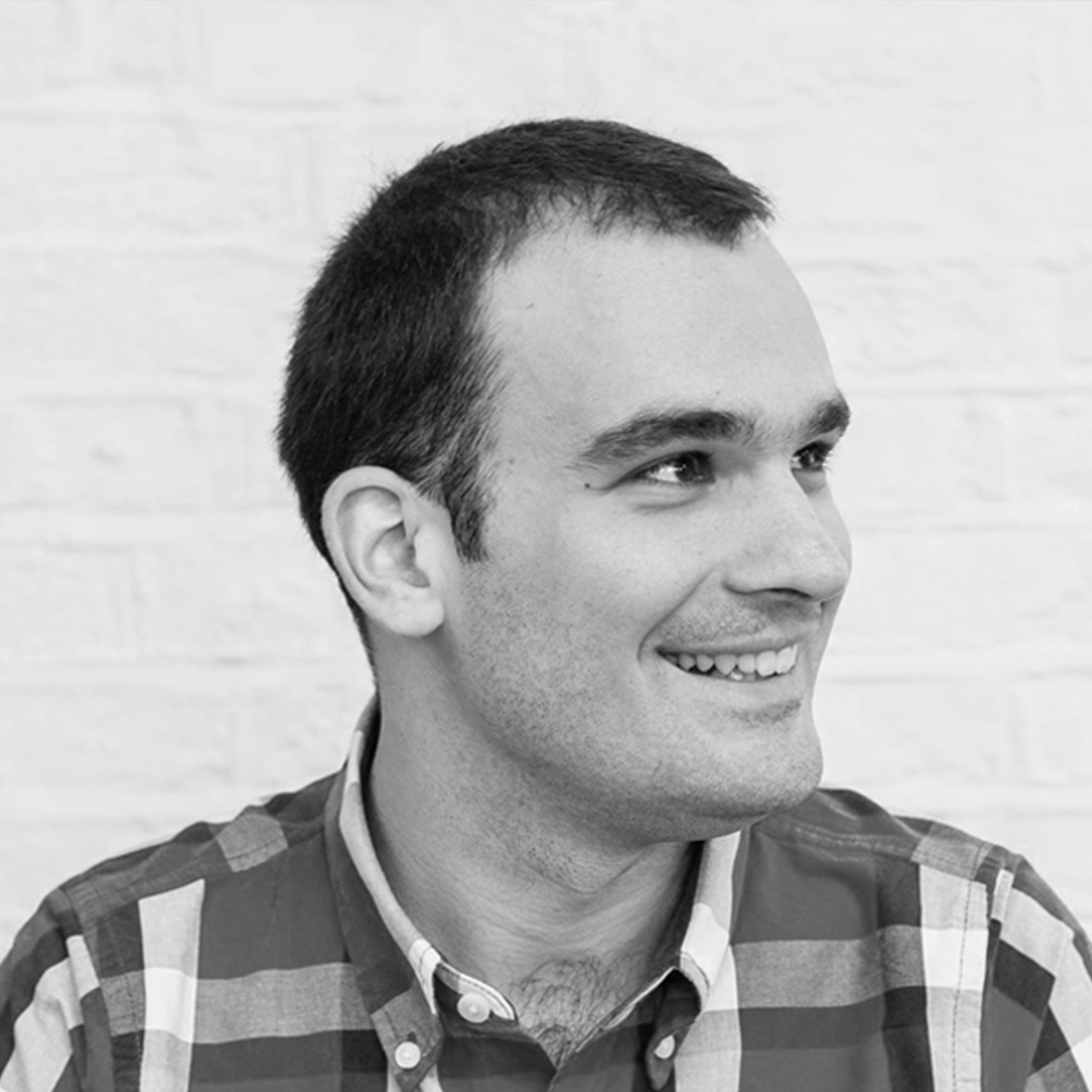 Nicholas Sarac
Head of Customer Success
Nick joined in May 2023 and is a self-professed customer champion, having spent his entire career in Customer Success. When not looking after his children, he'll either be cycling, watching Formula 1 or listening to rock and metal. You should challenge him to a Friends quiz!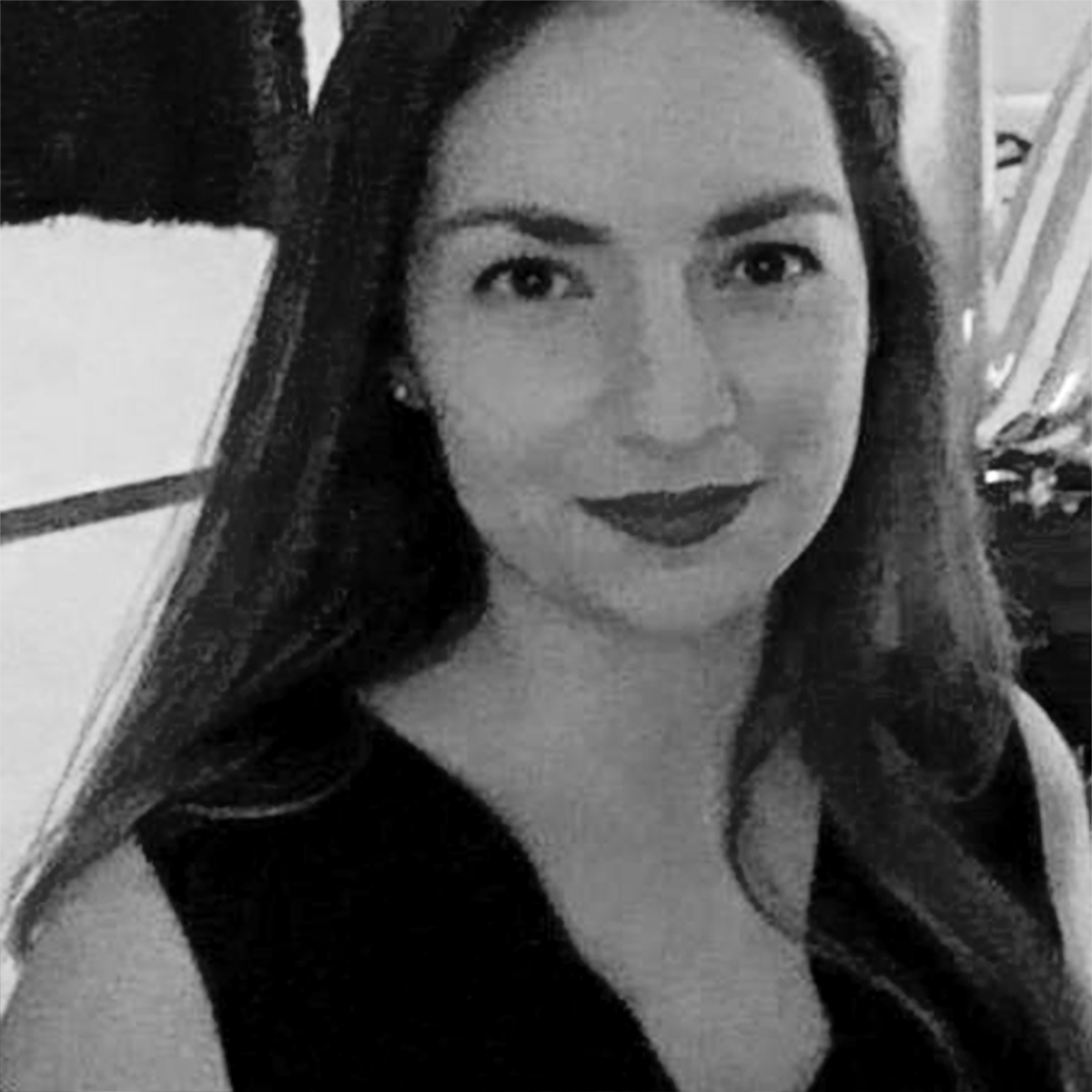 Oceane Gobet
Customer Support Executive
I love helping people and started taking care of people's holidays in hospitality as a trilingual front office receptionist. I always had a soft spot for real estate and interior design so I am now looking forward to having a greater impact by helping property professionals. Just arrived in London from France, and I love discovering new boroughs and cocktail bars.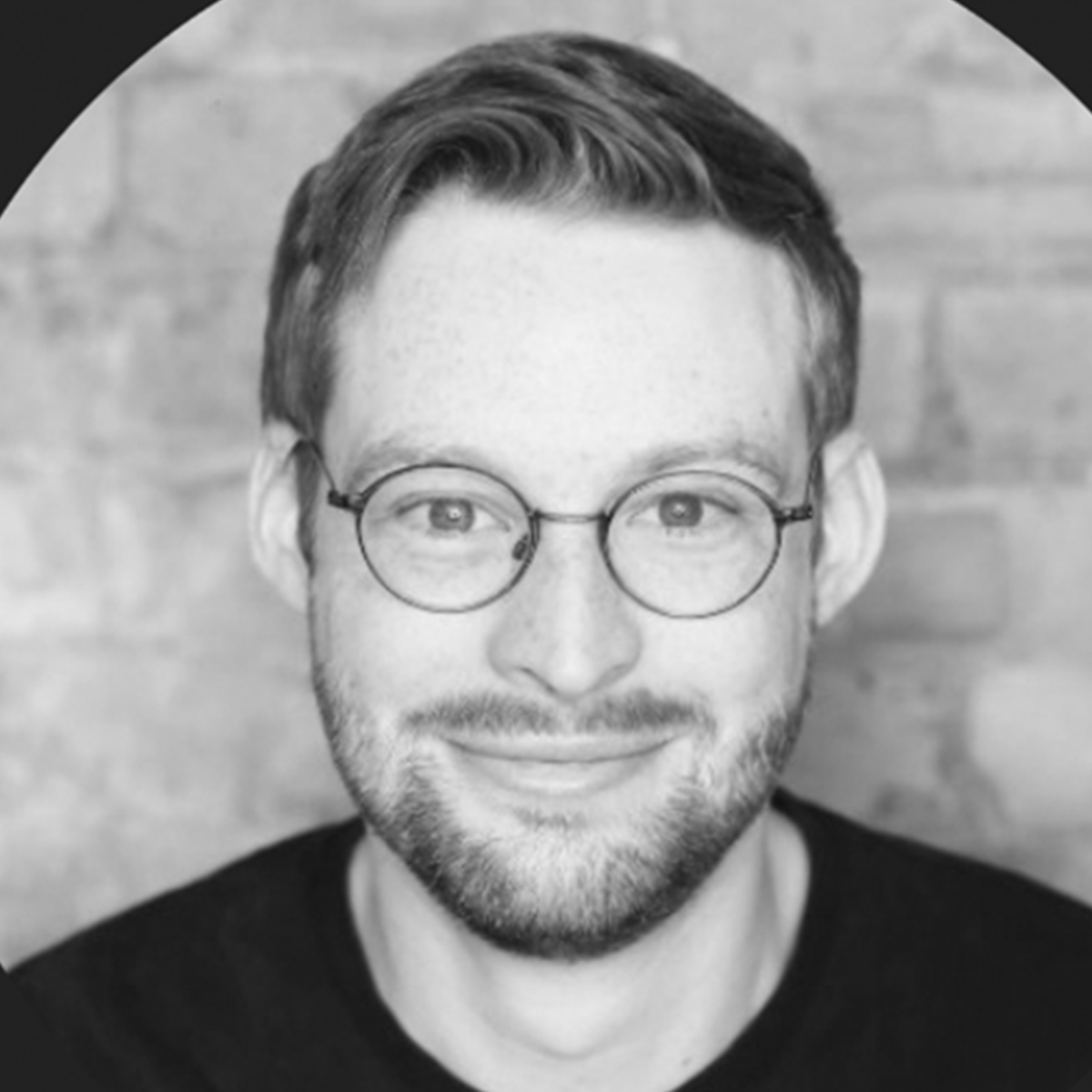 Tom Moffat
Customer Success Manager
Built in the North West, Tom is a self confessed industry journeyman with a passion for people. From illustrator in Manchester to a gaming company in Hamburg, each step has taken him closer to his Fixflo destiny. Better at Crash Bandicoot than he gives himself credit for. Considerably worse footballer than he gives himself credit for.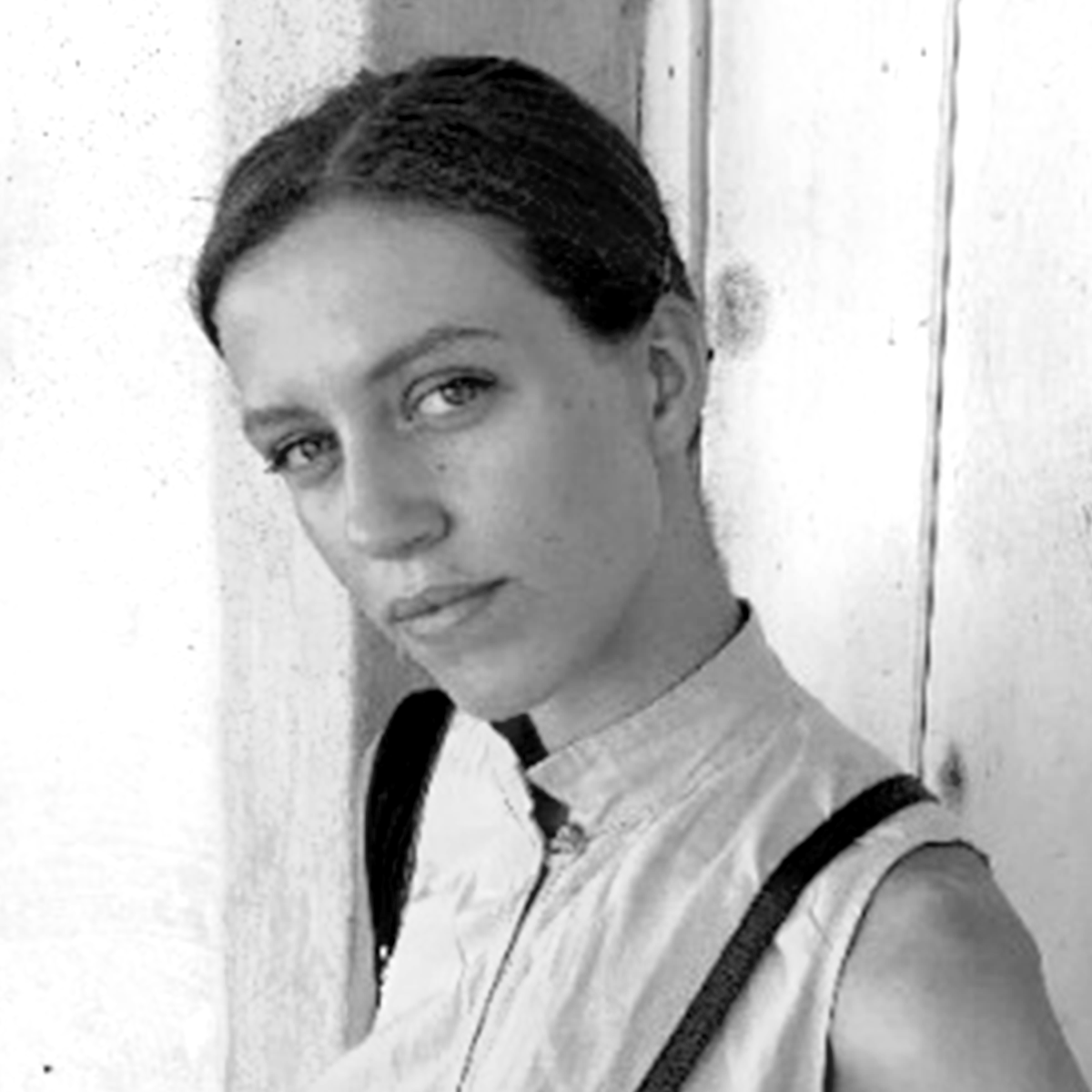 Valentina Moro
Onboarding Executive
Born in the country of pizza and pasta - spent 3 years in Beijing and then finally landed in London. I love art so if I'm not in the office you will find me around the city to discover new exhibitions and cocktail bars!
Marketplace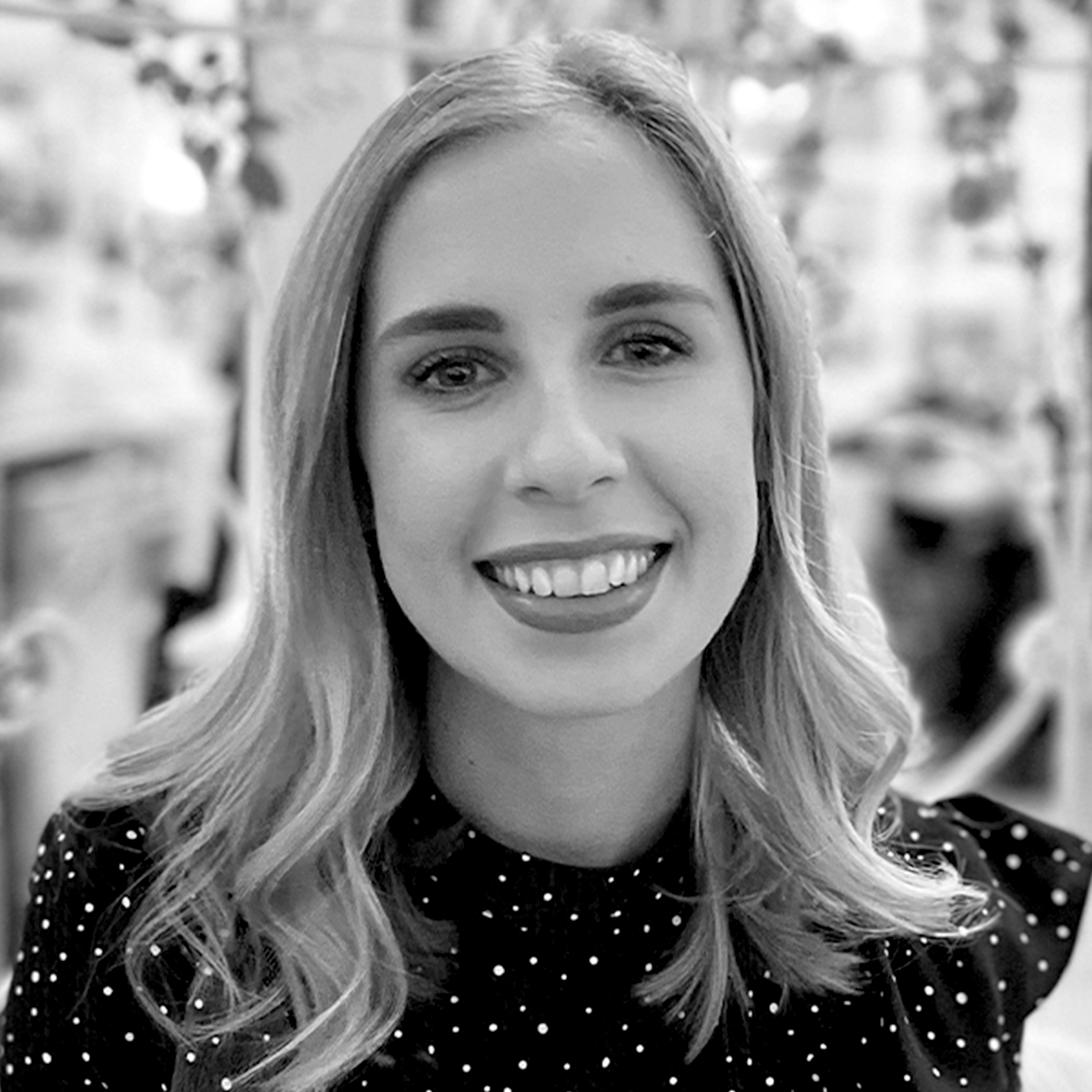 Chloe Ward
Project Manager
Fuelled by pasta. Enjoys cooking, reading, travelling and exploring new things in London. She loves spending the weekends walking around one of commons or sipping on a pint at a local pub.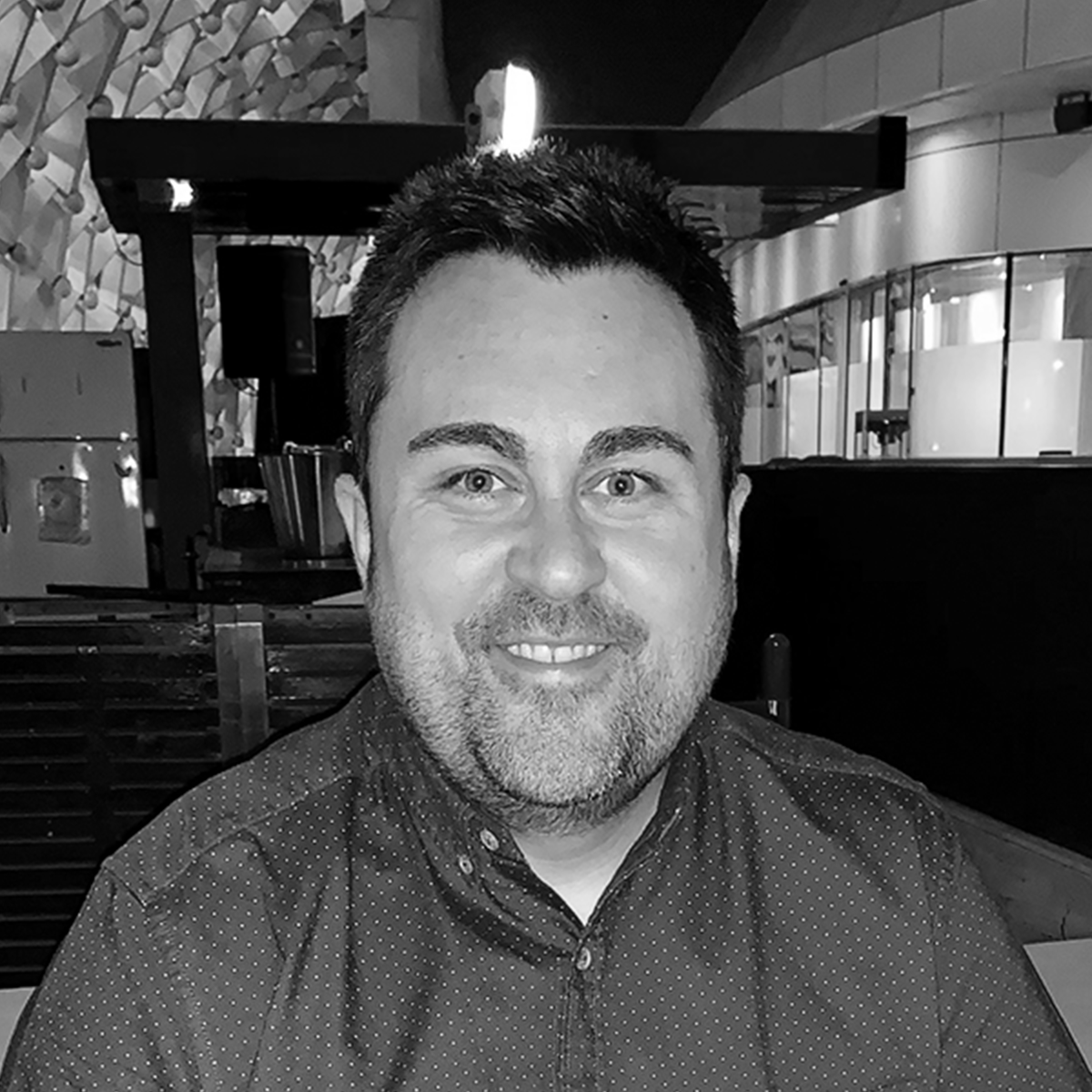 Dean Falvey
Network Manager
Responsible for the ongoing support of Contractors completing jobs on the Contractor marketplace. Dean has managed National Field Service Operations, subcontractor networks and worked with Tradespeople to deliver service excellence and growth, he is well placed to ensure Contractors are making full use of the opportunities the Marketplace provides. He enjoys all things Formula 1, Chelsea FC and Travel during his downtime.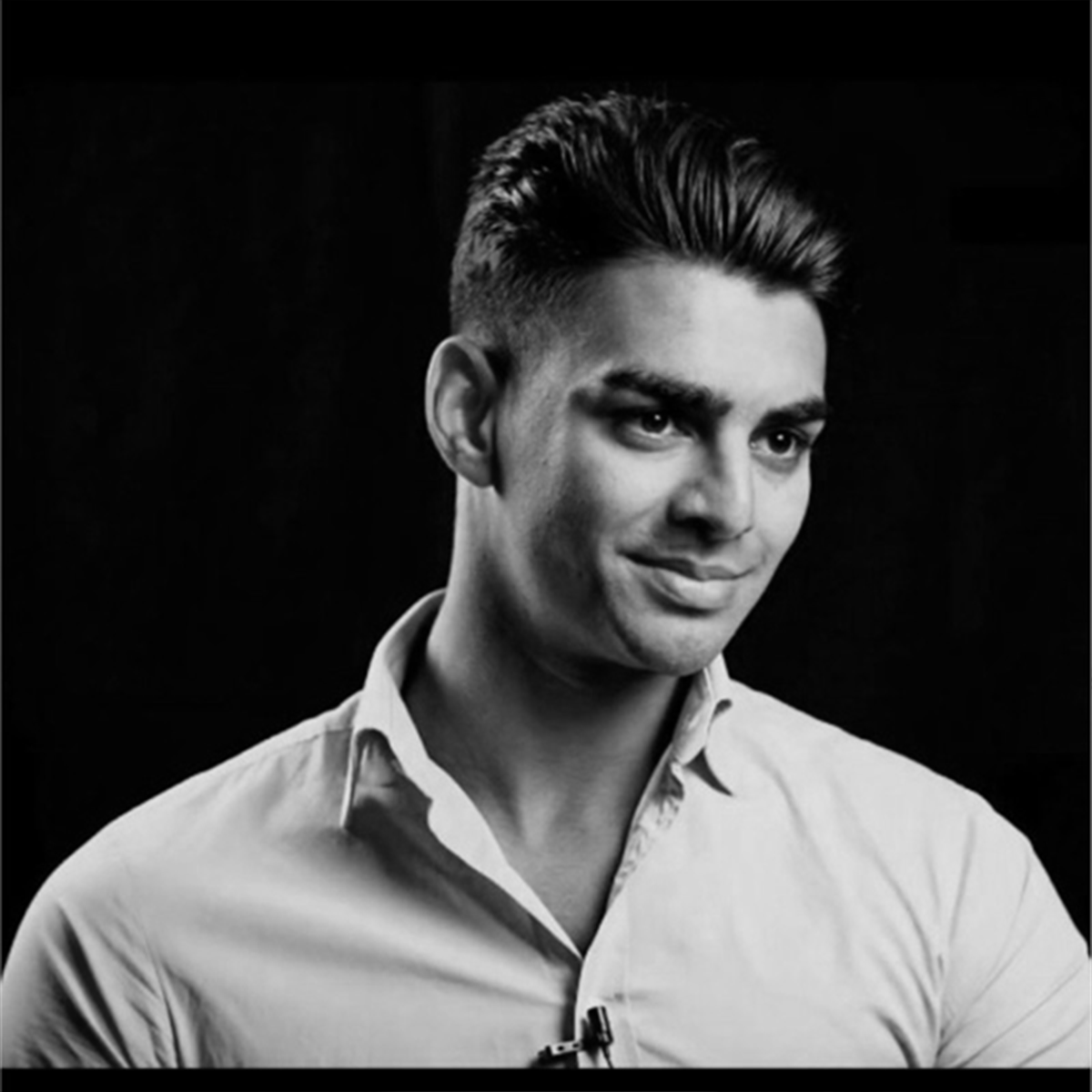 Milan Sud
Head of Marketplace
Responsible for building out the Marketplace business, having worked in technology across: Banking, Insurance and Fitness, Milan is now taking on the challenge of Prop-tech. Outside of work you'll find him on the Golf Course or watching his beloved Coventry City.
Partnerships and Synergies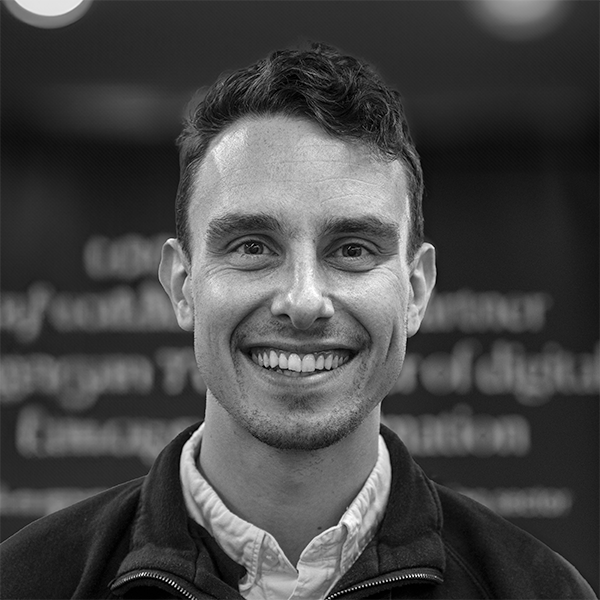 Lewis Bray
Head of Partnerships and Synergies
Lewis spent six months finding himself in South-East Asia and hasn't shut up about it since. Passionate about technology, Lewis's main interests are football and table tennis.
Canine Department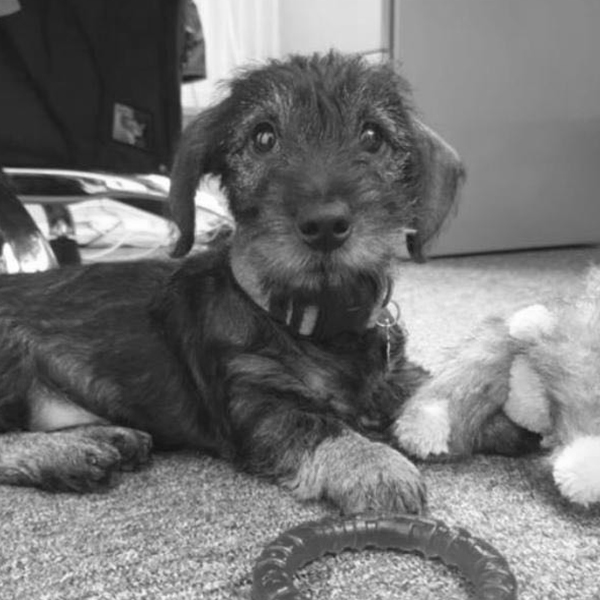 Dali
Junior Canine Executive
Dali is our resident canine. While he has yet to impress any modern art curator, this young pup has won the adoration of everyone from the day his front paw entered the Fixflo headquarters.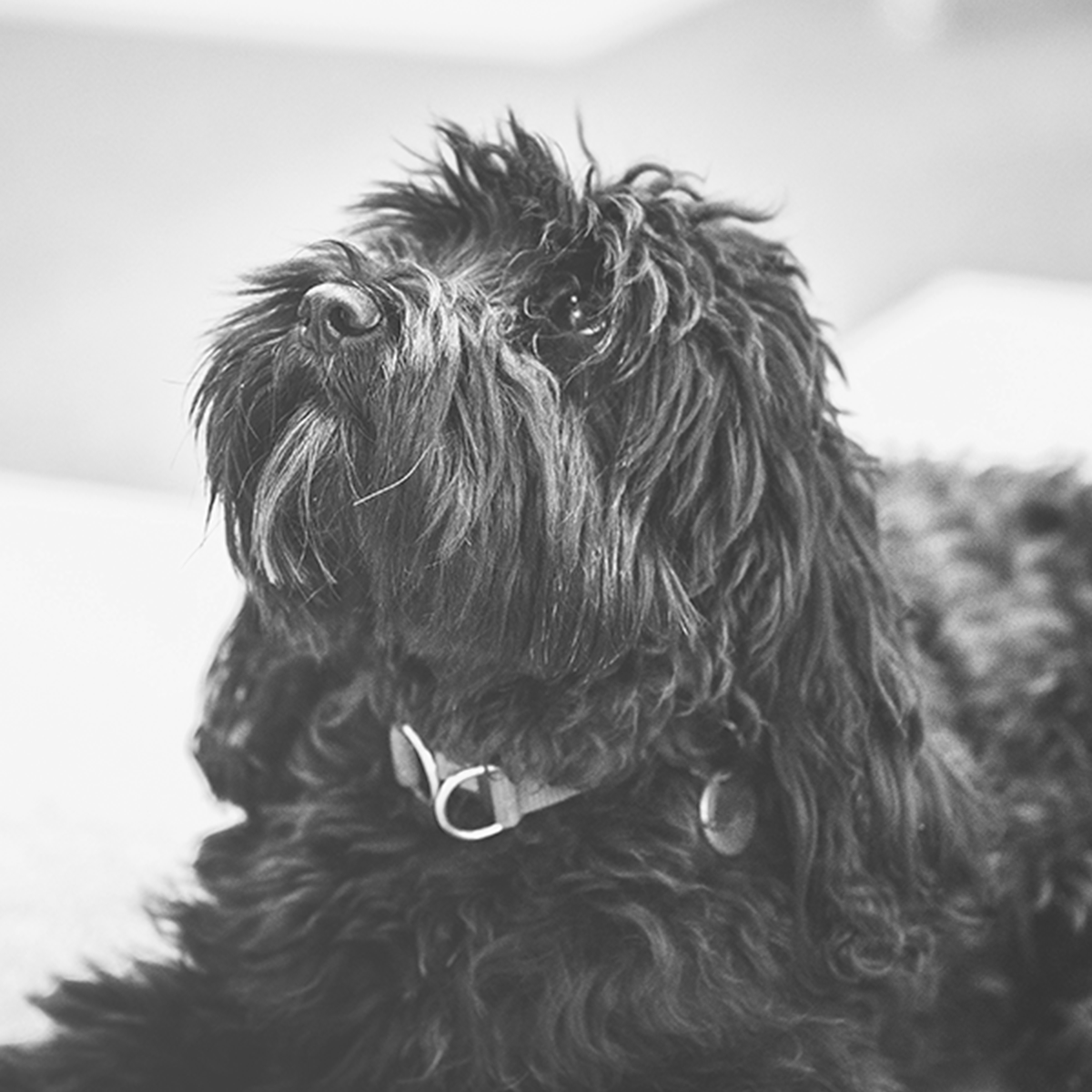 Harper Berkley
Dogsbody
An office dog from early in her life, Harper loves finding new corners to sleep in while making sure her human behaves well. She has a second job as the worlds friendliest guard dog, and her 3 favourite things are belly rubs, squirrels, and being called a good girl.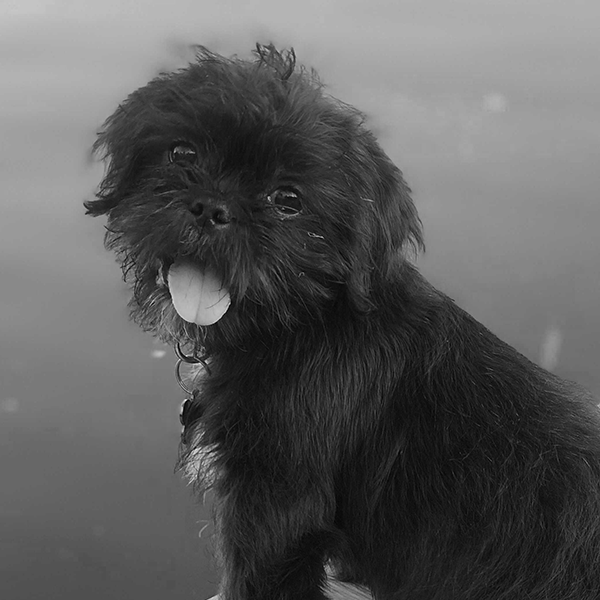 Winston Bray
Junior Canine Executive
Winston is the latest recruit to Fixflo's Canine Team. His goatee makes him appear wise, yet some of his actions and zoomies absolutely dispute this. Despite this, he's still a valuable member of the team and loves his work.