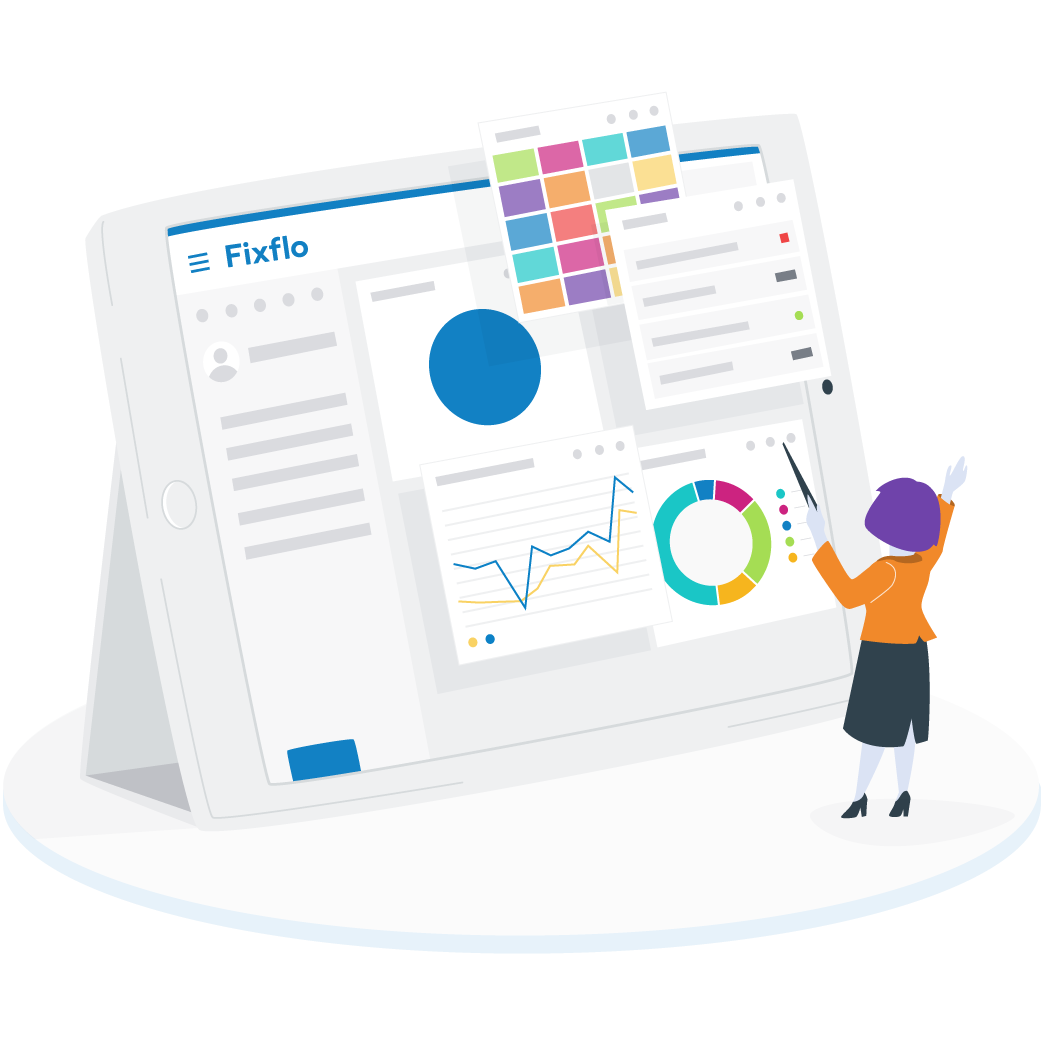 Workflow management
Managing repairs can feel like rocket science. This is your
mission control.
From the first tenant's report to the last invoice paid, manage it all in one place. With a front end designed to help tenants diagnose repairs, it's simple to auto-assign repairs to contractors you know or find new ones, progress issues, and generate invoices. Everything repairs, all in one place.
Picture this: All your work and daily tasks, clearly laid out for you on your dashboards. Issues needing attention? Right there. Incoming invoices? Right there too. Your personal KPIs? Front and centre. Sounds good, right? When your workflow is tailor-made for your needs, it's hard not to be efficient.
You already do everything. Now, with reporting and insights, you can prove it — for yourself and your team. Multitasking has never been easier. This is available in 3 of our 4 packages: Essentials, Professional, and Manager.

From scheduling maintenance to closing jobs,
automate

your entire workflow

With multiple dashboards displaying your metrics, you're in control of your workflow. Get notified as soon as repair requests come in from occupiers, auto-assign issues to your tradespeople, track them as they progress, and receive invoices for work all in one central hub.

There's as much flexibility as you need, so you can examine the details on one specific issue or progress tasks all at once. Plus Fixflo's open API integrates with other property management systems, so you never even have to switch tabs. Get ready for your workflow to blast off.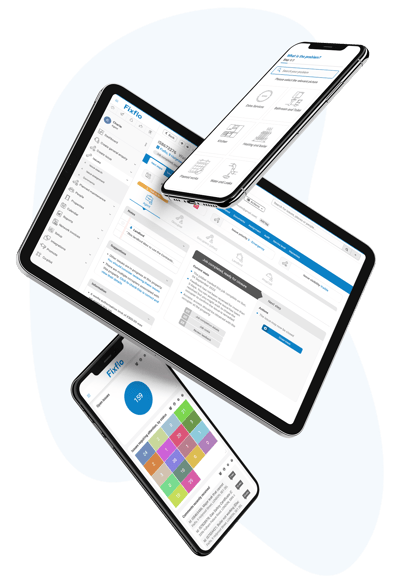 See how Fixflo can help you to...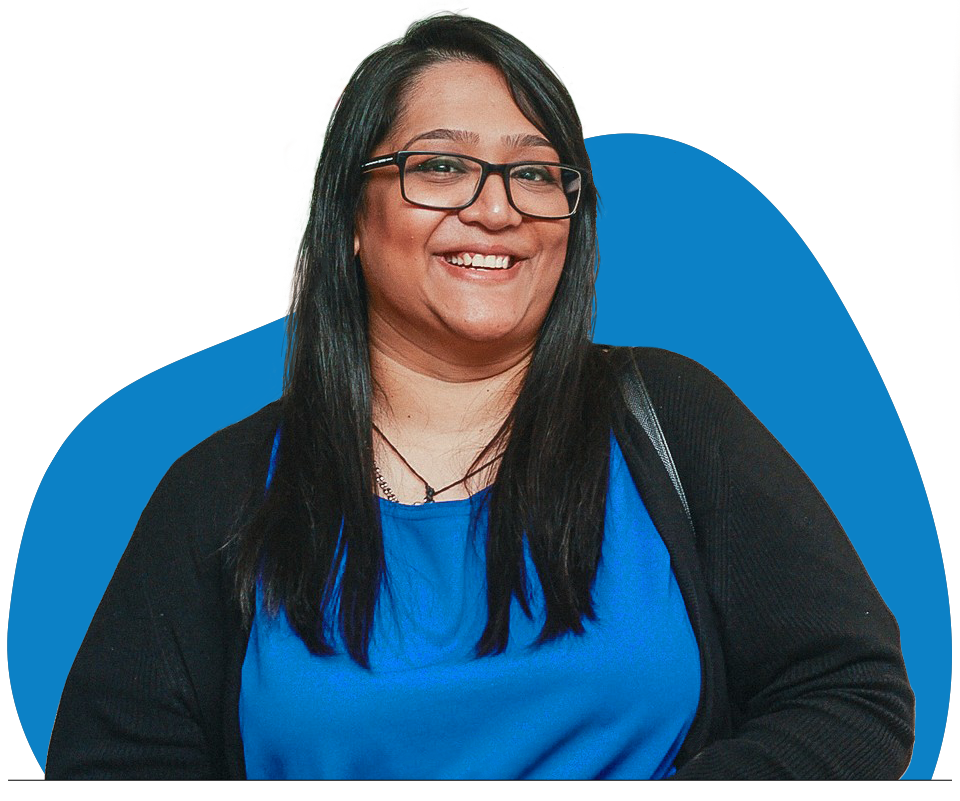 "Let me show you how we're already helping thousands of agents and property managers around the UK streamline their repairs & maintenance process, cut costs and increase their management capacity by over 30%".
Monika Tailor,
Business Development Team Lead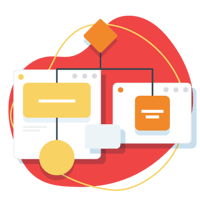 Essentials
All Basic features
+ Workflow Management
Workflow management
Rules-based automation
Contractor app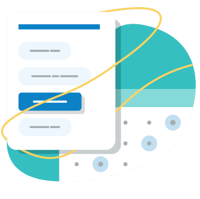 Professional
All Essentials features
+ Planned Maintenance
Compliance matrix overview
Auto-instruct tradespeople for recurring works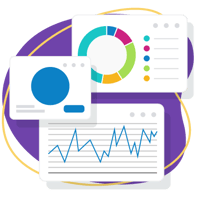 Manager
All Professional features
+ Customisable Dashboards
Customisable dashboards
SLA reporting
Performance monitoring
Tenants, contractors, and landlords can use our software to report repairs, approve costs, and manage certifications. They don't need to call you because the software lets them know when everything has been received. Your phone will ring a lot less and your texts and emails will be reduced too. Our customers have reported an 80% reduction in calls and emails in just their first two weeks using Fixflo.
Yes. You can input your contractors' details into the system and even set up rules to auto-assign them jobs. They can use Fixflo either through email or the Fixflo contractor app to access job details on the go. We have thousands of contractors using the system already, and a help site designed to let them hit the ground running and update jobs throughout the maintenance process.
We can make managing works orders much less complicated. Works orders can be generated automatically using tenant-submitted information, including appliance details and photos, so you and your contractors know exactly what they're dealing with. From there, you can update, progress and close works with just a few clicks.
We'll be with you every step of the way as you set up your Fixflo system, to help you get the most out of every feature. From there, you can use the Fixflo Academy for in-depth explainers to brush up on your knowledge, and reach out to our Support team if you get stuck. With the Manager package, you'll get an even higher level of support.
Helping professionals in...