In 2019, the government declared private landlords will no longer be able to evict tenants from their homes at short notice and without good reason." With this, they made clear their intention to scrap Section 21 notices, and they are likely to be completely outlawed by the end of 2023.
So, all eyes are on Section 8, which requires proof that the tenant has broken their agreement, as the best remaining means of evicting a tenant. At the moment, it's uncommon for landlords to opt for a Section 8 notice over a Section 21. The latter is considered a safer option because there's no possibility of counterclaims, but the shorter notice period (usually two weeks) of Section 8 can be tempting for landlords as it fast-tracks the court process.
But, thousands of Section 8 eviction notices fail each year because tenants offer defences and/or counterclaims with a view to either escaping eviction or obtaining a windfall from their landlords. The nature of a Section 8 notice means there's no going back once you commence legal action, and you must see it through to its decision or pay the other side's legal costs to back out.
So, with options limited, the best way to make sure your Section 8 eviction notice is successful is to adhere to the process correctly and protect against the most common defences and counterclaims.
Below are some of the most frequently occurring blocks to the Section 8 process.
The form was filled out incorrectly
The Section 8 notice is a detailed document which must be completed accurately in order to ensure the notice is valid. Tenants can appeal against an invalid Section 8 notice if (amongst other things) it doesn't contain:
The landlord's title

The tenant's name

The full and correct address of the property

The grounds for possession (why you want the tenant to leave)

The date your notice ends (if the tenant doesn't leave by this date you will need to apply for a possession order).




The notice was served incorrectly
A Section 8 notice must be served in writing.
The reason for eviction is invalid
There are 17 grounds for possession – you should ensure you have evidence of each one that you cite. It's worth checking the wording of your AST before you submit the form – one landlord ran into trouble for citing rental arrears as grounds for possession, but the wording of his AST, which specified the rent be paid every four weeks (rather than monthly), left him open for a counterclaim.
Disrepair on the property not dealt with in a timely fashion
Speaking of counterclaims, one of the most popular ways to escape eviction is to claim disrepair to the property that has not been dealt with in a timely fashion. Landlords should make sure they document all communication around repairs to protect themselves from this counterclaim. Systems like Fixflo ensure landlords have a full audit trail of any repairs and maintenance works performed on their property.
Landlord failed to protect the deposit
Particularly relevant when landlords are claiming rental arrears, is the claim that the landlord did not protect their deposit in a registered government deposit scheme. The penalty for failing to do so can be up to three times the deposit amount, so it's vital you adhere to the law on this; otherwise, not only is your possession order likely to be rejected, you could score yourself a hefty fine in the process.
The eviction was unlawful
Another popular counterclaim is accusing the landlord of attempting to carry out an unlawful eviction or harassment. Though trying to evict an uncooperative or unresponsive tenant can be incredibly frustrating, it's important to trust the process. Section 8 may offer more restricted terms than Section 21, but it's been proven that, if followed correctly, it does work.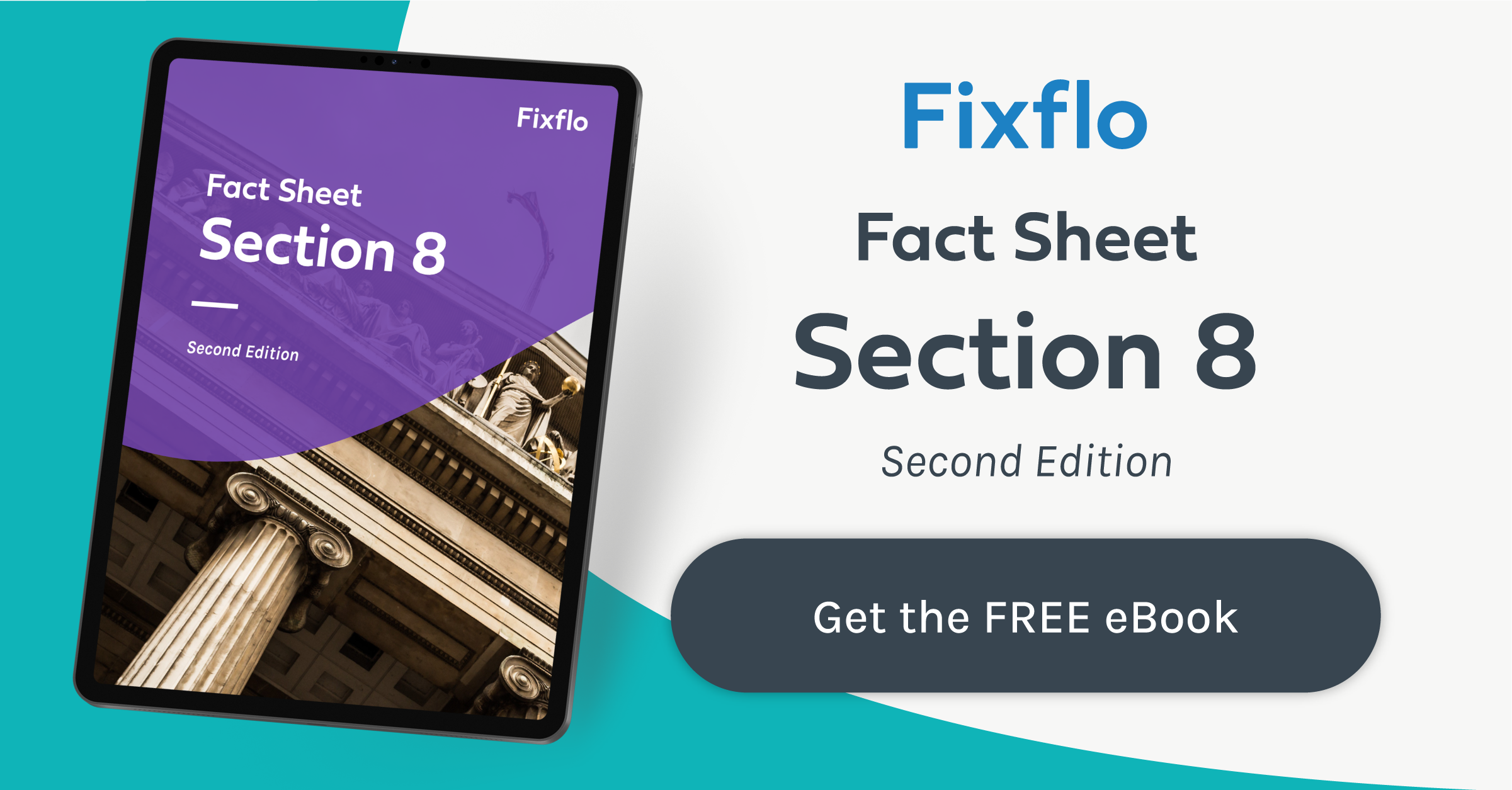 ---
DISCLAIMER: This article was written with reference to case law and legislation, but is only an overview on a complicated legal area. These guidelines apply primarily to England and Wales. Other regions and jurisdictions are similar, but there may be important differences. If you need help with your Section 8 or Section 21 notice, always consult a solicitor for professional advice.