Having an efficient Property Management team and process is key to a successful Letting Agency business. Landlords are won, upsold and lost based on how well their properties are managed, making it a key component to increasing revenue, justifying management fees, and ensuring your agency beats the competition to a landlord's instruction.
In this article, we'll provide a complete guide to property management. We'll be defining what the term actually means and the different types of services letting agents can offer, before highlighting many different ways to ensure your Lettings business stands out from the crowd, allowing you to grow and increase your revenue as a result.
Read on to find out more about how you can digitise your processes to make your business more efficient, and learn industry best practices. We'll be discussing how you can use your Property Management processes to attract more tenants, optimise referencing and deposit handling, and of course, how best to manage repairs & maintenance.
What is property management and why does it matter?
Property management is, as the name would suggest, the managing of any property, whether it's owned by yourself or by someone else. Residential Letting Agents are responsible for managing a portfolio of properties on behalf of their landlords. This means that, depending on the type of service offered, they can be responsible for advertising the property as available for rent, finding the tenants to live in the property, ensuring any deposits and checks are taken before the tenant moves in, collecting rent, liaising with the landlord, and managing maintenance. Not a lot, we know! Alongside all this, there is a minefield of regulation that comes alongside managing a property, which is why a landlord will often instruct a Letting Agent to do this on their behalf.
This gives an insight into why a high-class property management service is so important. Property management services offered by a Letting Agent can be the reason a landlord chooses your business over a competitor of yours. The better you are at managing your clients' properties, the more instructions you'll win, and the more successful your business will be as a result.
Read more about how to digitise your property management process to make it as efficient as possible.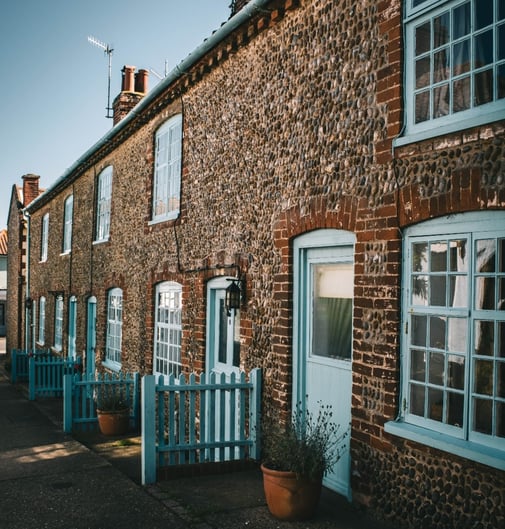 Photo by Bobby Allen on Unsplash
Types of property management services offer by letting agents
Most letting agents offer two types of property management to their landlord clients: let only and fully managed.
A let only service is one in which the agent simply finds and places tenants on behalf of the landlord. The agent is usually responsible for the marketing of the property, carrying out viewings, reference checks, the move-in of the tenant, and finally, the collection of rent and deposit money.
From here, all other aspects of the property management fall under the remit of the landlord. The landlord is responsible for dealing with any repairs and maintenance issues, ensuring any cyclical safety checks are carried out with documentation provided to the tenant, as well as dealing with the move-out process.
Most agents charge for a let only service via a one-off payment at the beginning of the tenancy, making it a more cost-effective solution for a landlord, but with fewer services being offered. There can often be risks involved for landlords with a let only service, depending on their knowledge of property legislation and what's expected of them, meaning many accidental or non-professional landlords may not be comfortable with this.
A fully managed service, on the other hand, is one in which the letting agent carries out all aspects of property management on behalf of the landlord. This includes everything listed above, with the letting agent being the point of contact in all instances for the tenant. Obviously, a fully managed service is more time-consuming in comparison to a let only one, allowing a letting agent to charge a higher fee, and one that is recurring, rather than a one-off payment.
Most agents attempt to upsell their landlords from a let only service to a fully managed one —whilst the manpower and time spent on a fully managed property is greater than a let only one, it is a more profitable service offered to an agency.
Read our bundle about the best ways to upsell your landlords from a let only to a fully managed service.
Different types of landlords
As referenced briefly earlier, landlords can come in many shapes and forms. Some landlords are 'accidental' landlords, where they may have inherited a property or moved in with a partner, and therefore, have a property they wish you to rent out. Others are 'portfolio' landlords, who have specifically purchased properties in order to rent them out (known as buy-to-let. You may even be managing properties on behalf of a developer, known as a build-to-rent provider, who has a large block of flats with rented units within.
As you can imagine, each of these landlords is likely to have different requirements and expectations, so it's important to factor these in here. Some landlords may expect regular catch-ups and reports from you, whereas some may be a lot more hands-off.
Read our blog about property management best practices.
Moving tenants in and taking deposits
So, let's imagine you have spoken with a landlord, and they've agreed to let you manage their property. You've advertised the properties on your website and through various portals and found some excellent tenants who want to rent the property. What next?
Letting agents have to go through a series of hoops before they can move in tenants in a compliant manner. Firstly, the agent must take a deposit from the tenant, and ensure it's placed in a tenancy deposit protection scheme to ensure the deposit can be given back to the tenant once they've moved out of the property.
Secondly, you need to ensure that your tenants have been provided with all the required information before they move in. This is often done in the forms of checklists, welcome packs and information sheets, providing tenants with EPCs, gas safety certificates, as well as relevant contact information and information about their repair responsibilities.
Want to make sure the tenants you're sourcing are 'good' tenants? Read our guide here on how to spot bad tenants.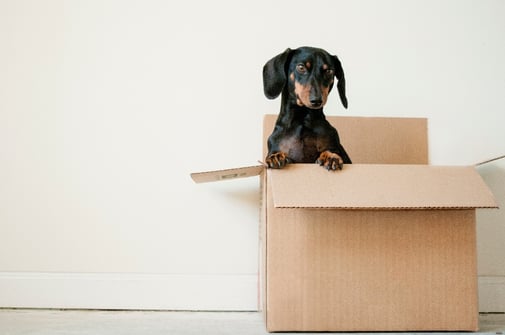 Safety checks
Presuming that the landlord has instructed you to manage the property on a fully managed basis, many of the guidelines and legislative requirements which fall on the landlord will be carried out by the letting agent as part of the instruction.
Before the tenant is moved into the property, a series of safety checks are required by law to be carried out, with certificates given to the tenants as referred to above. A landlord, and therefore, a letting agent who is managing the property on behalf of the landlord, must ensure the property is gas-safe, fire-safe, and electrically safe to make the property fit for rent.
A registered gas safe engineer must be employed to carry out an annual gas safety inspection of the property, as well as every appliance within the property. A gas safety certificate will be created off the back of this, with a record provided to the tenant before they move in, or within 28 days of the check.
With regards to electrical safety, a letting agent must ensure the electrical systems in the property, such as light fittings and plug sockets, are completely safe. All appliances they supply, such as fridges, cookers and kettles, must also be deemed safe. As of April 1st 2021, all private rented properties in England must have an Electrical Installation Condition Report, which, similar to a Gas Safety Certificate, is carried out on a recurring basis and must be provided to the tenant.
Read about how to use Fixflo to carry out EICRs, and manage any remedial tasks required off the back of this.
Finally, regulations must be adhered to when it comes to fire safety. Smoke alarms must be provided on each storey of the property, along with a carbon monoxide alarm in any room with a solid fuel-burning appliance. There must be access to escape routes at all times, and any furnishings supplied must be fire safe. If the property is a House in Multiple Occupation (HMO), fire alarms and extinguishers must be provided.
Source: https://www.gov.uk/private-renting/your-landlords-safety-responsibilities
Mid-tenancy
During the tenancy, if as the letting agent you are offering a fully managed service, you must ensure the property is well managed when it comes to things like repairs and maintenance, organise mid-tenancy inspections, as well as provide great customer service to both the tenants and your client, the landlord, throughout.
It's important to manage maintenance well, providing a good turnaround time for tenants from repairs being reported, providing good value for money for your landlords for the actual work carried out, and ensuring you have a good out-of-hours process in place in case of emergencies.
Your processes when it comes to all the above can be greatly improved through the use of proptech, such as inspection apps, as well as dedicated repairs and maintenance management systems, such as Fixflo. Read more here about how proptech has changed property management.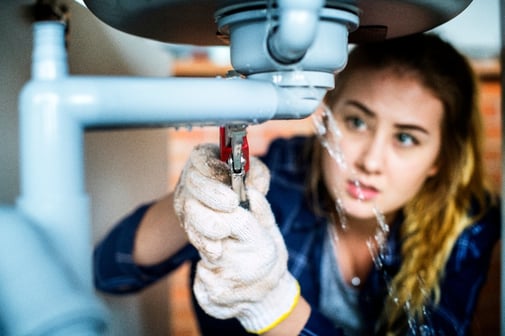 Codes of conduct and legislation you need to be aware of
Alongside the great customer service you have to provide to your customers throughout, there are also a variety of codes of conduct and law that you need to be aware of in order to maintain compliance when managing a property. The penalties for being in breach of many of these can be hefty fines, so it's really important to ensure you're aware of all the relevant acts and to make sure you comply with them.
The Property Ombudsman (TPO) Code of Practice
Every estate and letting agent must be a member of a redress scheme. These are in place to allow customers to complain about services provided to them by agents, in situations that cannot be resolved between the agent and the customer.
The two approved redress schemes in the UK are The Property Ombudsman and the Property Redress Scheme.
As of June 1st 2019, the Property Ombudsman released a new code of practice which is mandatory for all members of the scheme, entitling them to displace the TPO and Approved Code logos. TPO members are expected to conduct the business practices in line with the code of practice, across all aspects of lettings. As can be seen in the blog linked above, there are a number of best practices and legal obligations set out when it comes to repairs and maintenance management, which you need to be aware of.
Section 21
A Section 21 notice is served to a tenant to kick off the eviction process, for when the tenancy is an assured shorthold tenancy (AST). A section 21 notice can be served:
After a fixed term tenancy ends provided there is a written contract
During a tenancy with no fixed end date
Section 21 notices are served when the landlord wants to gain their property back. They may wish to sell the property, live in it themselves, or find new tenants.
There are a number of cases in which a Section 21 notice cannot be served to a tenant, for example, if the tenant was never given a copy of the property's Energy Performance Certificate (EPC), so it's important to be aware of when a notice can be served, and when it can't. If the guidelines aren't followed, it can be difficult to gain the property back when the landlord requires it. Find out everything you need to know about Section 21.
Please note that this only applies to England and Wales.
Source: https://www.gov.uk/evicting-tenants/section-21-and-section-8-notices
Section 8
A Section 8 notice can be served if the tenant has breached the terms of the tenancy. The terms in the tenancy agreement can vary but can include things like the presence of pets, all the way to illegal activities carried out within the property during the tenancy.
Homes (Fitness for Human Habitation) Act 2018
As of March 2019, a new law came into force requiring that a rented property in England, whether through a private landlord or Housing Association, be fit for human habitation, meaning that the tenant is safe, healthy, and free from things that could cause harm whilst residing in the property. It covers 29 topics, including damp and mould, lighting and noise.
The consequences to you as a letting agent are that you need to ensure maintenance is well handled - any complaints from the tenant are dealt with swiftly and safely, as well as all required safety checks are carried out. It's important to have an audit trail when handling any maintenance issues to prevent any disputes.
End of tenancy check-out
Once the tenant wants to move out or the landlord has taken back possession of the property, it's important to ensure the check-out process goes smoothly. The tenant is still your customer, and may be moving to another property of yours, or may indeed become a landlord of yours further down the line, so managing this process well is vital to maintain the growth of your business.
You can even provide a moving out checklist to your tenants to ensure the property is in good, clean condition, and that they've notified who needs to be notified about any change of address (such as the local council).
Void Period
Finally, if you do have a short period of time between tenancies, known as a void period, this can be a great opportunity to carry out any major works on the property. This can be a great way to improve the property, which means higher rent for your landlords, and a higher management fee for you managing it. It can also improve the property's sale value, and make it more marketable. You can read our guide here on how to maximise the value of a rental property.
---
You've thought about how you're going to manage properties, now how will you market yourself? In Revamp Your Marketing Strategy, we show you how to develop your brand, attract landlords, harness the power of reviews and more.