https://www.fixflo.com/blog/all-about-hmos-and-property-licensingAn HMO, or a house in multiple occupation, is a common form of rental property in the UK. By some estimates, there are between 250,000 - 500,000 properties in the UK that could be classified as HMOs. In some bigger cities with a higher cost of living such as London, Manchester and Bristol, HMOs are a common form of property. The opportunity to keep living costs down by splitting the rent is one of the main reasons people choose a shared property, and with Generation Rent being rapidly priced off the property ladder, HMOs are increasingly attractive to demographics beyond the traditional young professionals and students.
For landlords and letting agents, splitting property into shared premises can be a great way to maximise the rental value. But what is the definition of an HMO? And is your property subject to one of these property licenses? Although the legislation is quite straightforward when it comes to mandatory licensing, it can become a little more complex once you start looking at the variables.
In this guide, we'll be looking at the main aspects of licensing a house in multiple occupancy (HMO):
What is an HMO (house of multiple occupancy)?
HMO stands for house in multiple occupation (or house of multiple occupancy). What this means, is that three or more people from two or more different households are sharing facilities in a property.
To understand that statement, we'll break it down to the basics.
A household is defined as a single person unrelated to anyone else in the property, a cohabiting couple or a family unit. So for example, one household could be:
One single person,
A mixed or same-sex couple (married or unmarried)
Siblings or people from the same family, such as aunts/uncles or parents with children
When it comes to the property, it can be either a built for purpose or converted building. An HMO used to be defined as 3 storeys or more, but since October 2018, the threshold has changed and an HMO can be a single storey building or multi-storey block.
With regards to the actual premises, an HMO is most likely to be:
A single house or flat with 3 or more occupants from different households
A house or building that has been converted into individual flats or bedsits
A block of self-contained flats or apartments
A hostel
Shared student accommodation excluding halls of residence
Bed and breakfast premises with long term residents
Any other property with residents sharing facilities
When it comes to the legal side of licensing an HMO, the mandatory licence is for 5 people from 2 or more households. But… It isn't that clear cut, so read on!
HMO exclusions and variables
The above points may seem fairly straightforward, but just to confuse matters there are a few exemptions. Some of the properties that may be excluded from HMO property licensing include:
Premises with shared facilities rented to a single family
Property managed by a local authority, health, police or fire services
Hostels or premises for vulnerable individuals
A property where the owner (and their family) lives with no more than two other households
This is not an exhaustive list and it's always worth checking with an HMO professional or your local authority for clarification. Read our blog on common HMO mistakes people make here.
Why convert a property to an HMO?
One of the most common reasons to convert a property to an HMO is to maximise the rental yields. If you're managing an HMO you could be looking at between 10-60% more in rental yields compared to unconverted premises.
And by adapting some properties, perhaps by creating a new apartment with an extension or loft conversion, you can double or even triple the rental income.
Case study
Family home
Converted to 5 bed HMO
Converted to 6 bed bedsit with shared facilities
Rented for £4,000 per month/£48,000 p/a

£4,600 per month or £52,000 p/a, an increase of £7,200 in profit.

An 8.3% increase.

£6,400 per month or £76,000 p/a, an increase of £28,800 in profit.

A 60% increase.
Another benefit of converting a property to an HMO is that you're likely to experience less time when the property is empty and not making rent. With multiple individual units, even if you have a high turnover of tenants you'll still likely have more time with the property occupied than vacant.
The demand for affordable rental property keeps growing, especially in inner-city areas such as London, Bristol and Manchester. HMO's tend to offer a cheaper option, and a good way for sociable young professionals to get to know people in a new city. This trend for flexible and affordable property in good locations is an upward trend, especially as 'Generation Rent' can't easily buy their own homes. Although not all HMOs are house-shares, converted flats and self-contained bedsits are often cheaper than comparable flats and apartments in some areas.
Student properties are probably the most obvious form of HMO that springs to mind. A typical student pad in the UK has 5 people sharing facilities, and we all know what that can end up looking like. But, it's worth noting that student houses and student halls are not the same thing. In fact, halls of residence are often excluded from HMO licensing. However, shared student houses or flats probably do meet the requirements for HMO licensing.
From a landlord's perspective, there are also some tax advantages to investing in an HMO. Most costs associated with the conversion and maintenance are income-tax deductible, especially when it comes to structural re-designs, decorating and adding extensions or other features.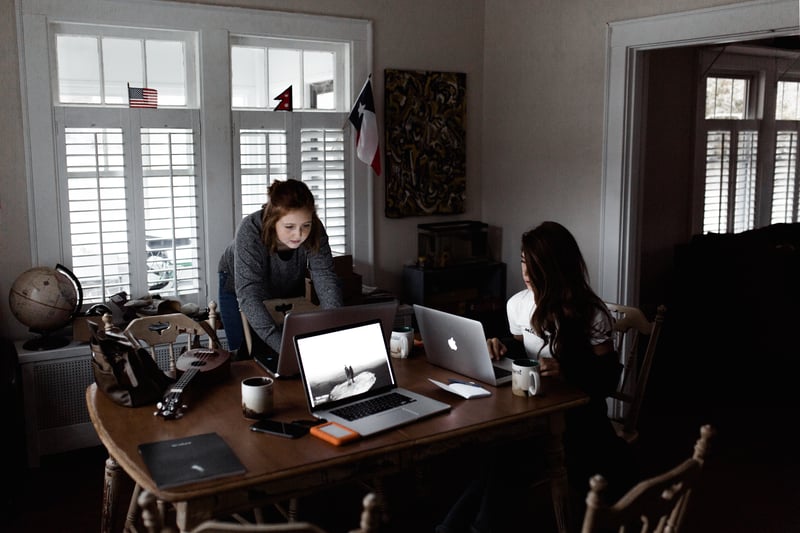 House in Multiple Occupation/HMO Requirements
Before you can apply for your HMO property licence, you'll need to ensure that your property meets a few requirements. Most of these prerequisites are to ensure that the property is safe for multiple occupancy and that it meets the HHSRS (housing health and safety rating system) standards.
The key requirements for your HMO before you apply for the licence include:
Fire safety
Fire precautions including smoke detectors and fire fighting equipment such as extinguishers or fire blankets
Fire doors installed in the property where required
Adequate fire escape provisions
A valid gas safety certificate
You can read more about the HHSRS fire and burn hazard requirements in our free guide.
Space and facilities
Bedrooms need to meet a minimum size
Property should have sufficient toilets and kitchen space for the number of tenants
When it comes to bedrooms, there are minimum specifications for the size of the space.
One person over 10 y/o - 6.51 sqm
Two people over 10 y/o - 10.22 sqm
One person under 10 y/o - 4.64 sqm
Although the main legislation does mention 'floor area', there is no reference to 'usable floor area'. However, certain local authorities may take factors like skirting, built in wardrobes and alcoves into consideration.
The ceiling will also need to be at least 1.5 metres high, as anything under this is not considered usable living space.
We also have a free guide to the HHSRS requirements around crowding and space.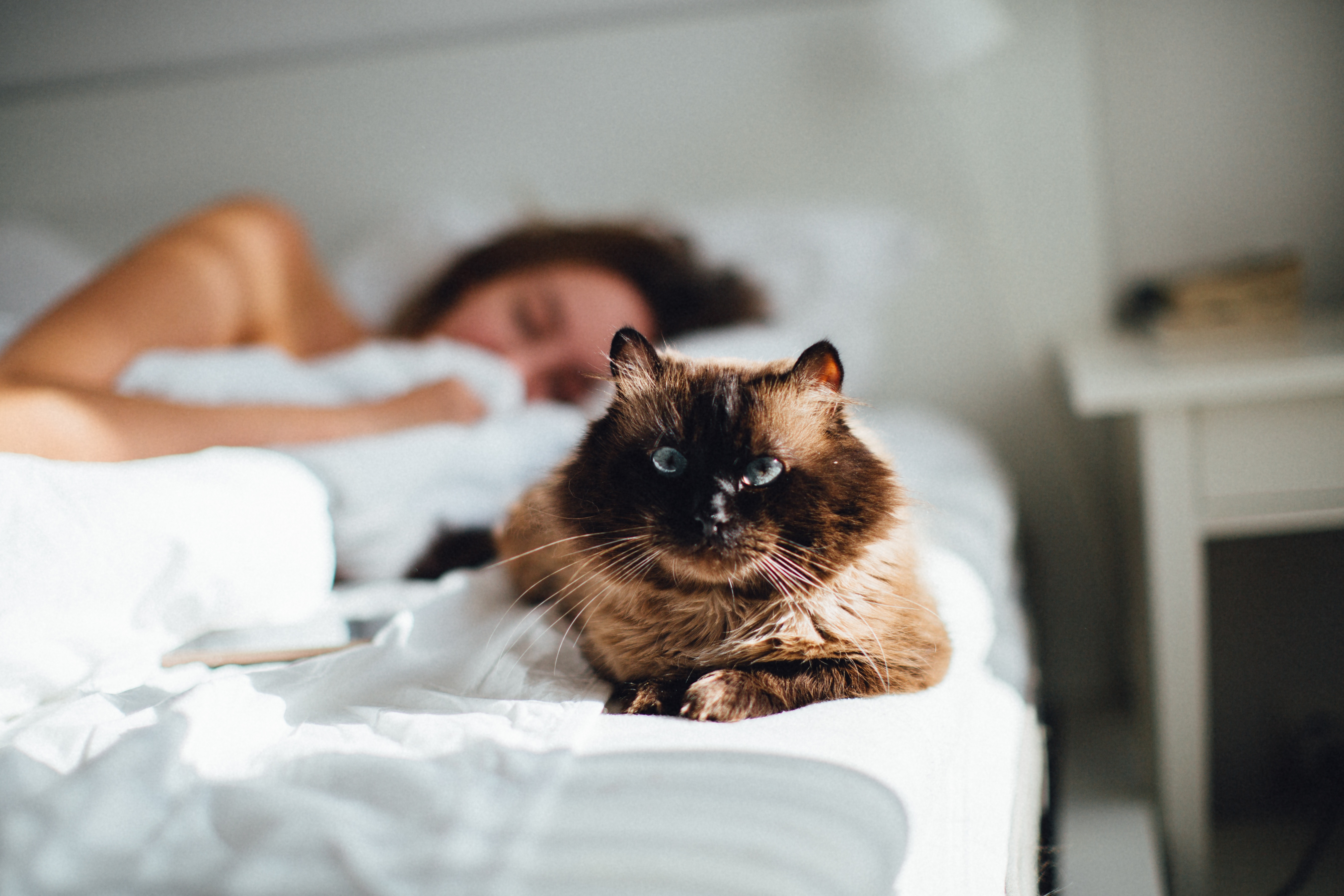 Floor plans
Most local authorities will require a floor plan with the HMO property licence application. It's best to get this done professionally as errors on the floor plan can be seen as falsification of information, which could cause issues if inspected at a later date.
Inspection reports
Maintaining records of all inspections and certifications is a legal requirement for any property managers. So if you're applying for property licence, having the inspection reports as proof of your due diligence could be useful.
The different types of HMOs
To confuse matters slightly, and to take into consideration requirements in different areas, there are three different types of HMO licence. These fall under the headings of mandatory, selective and additional licencing.
Mandatory licence
This is the vanilla HMO licence, the one that applies no matter where you are in England. At the absolute minimum, if your property meets the following criteria, then it is an HMO.
Any number of storeys
5 or more people
More than one household
Additional licence
A local council can add extra requirements for certain properties to be licenced. This could be HMOs of any size, such as two people living in a two bedroom flat. In theory, any extra requirements on top of the mandatory licence is an additional licence.
Selective licence
Councils tend to apply selective licensing in areas where there have been complaints or concerns over the standard of accommodation, or problems with rubbish or anti-social behaviour.
You can find out more about HMO licensing in our ebook, Property and HMO Licensing in England and Wales.
How do HMOs vary across the country?
The standard definitions of HMOs will remain the same across the country, but different councils may have varying requirements based on what needs to be licensed. For example, a local authority in one borough may require all houses of multiple occupancy to be licensed, no matter the number of tenants.
Councils can also use Article 4 Direction, which requires anyone applying to change the use of premises (such as to an HMO) to apply for planning permission. This gives councils greater power over the location and the amount of HMOs in the area. Often the Article 4 Direction is activated to preserve the character of an area, or as a result of poor waste or property management, or anti-social behaviour.
When it comes to the fees for HMOs, these also vary greatly, with prices going from £200 to over £1000. These are completely independent of government legislation and are set by the local council.
How do I apply for an HMO licence?
Your HMO licence application should be done through the local authority where the property is located, for example, Lambeth, Barnet, etc. Most of these authorities will ask you to complete a form and make a payment, usually online. At this point you will most likely be asked for the proof of certifications (such as gas and electrical inspection).
The application can be quite complex, so if you're unfamiliar with the process it is advisable to hire a professional. They can make sure you have all the correct certifications and that the form is filled out correctly. Bear in mind also that HMO licence applications are different between councils, so having completed an application under one local authority doesn't mean it'll be the same process under another
Once the application is made the council doesn't actually need to inspect the property to issue the licence. But, if needed, the council can contact you to make an appointment to inspect the property any time within a 5 year time frame.
The council will give you notice of an inspection and you'll need to make sure the property is fully accessible on the day. This includes access to all parts of the living area, as well as attics and crawl spaces if needs be. If the property isn't fully accessible or if an appointment is missed, the council can bill you for the time and reschedule if needs be.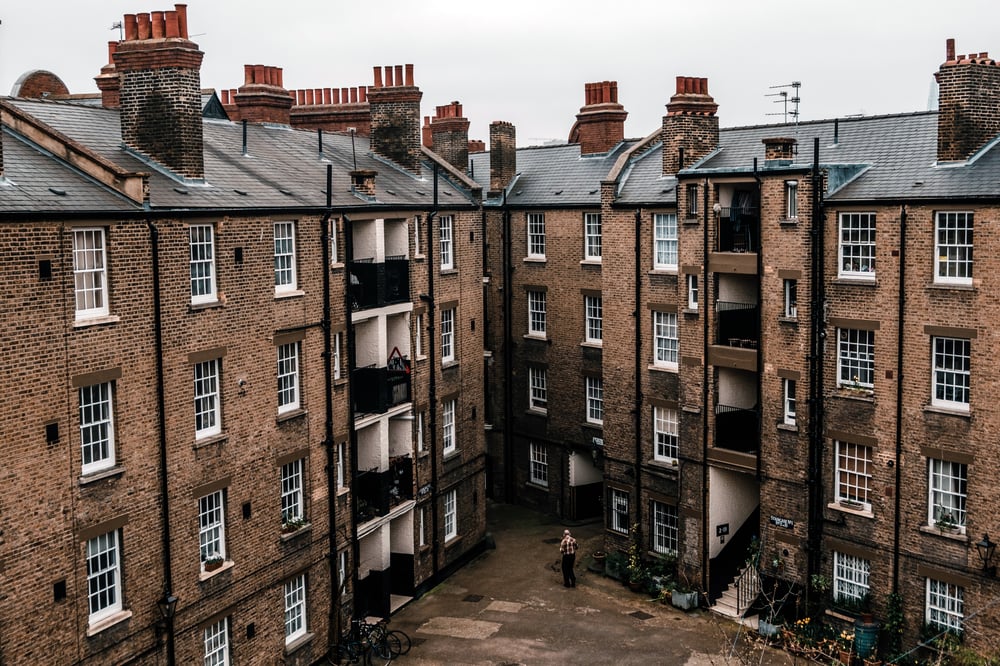 What happens next after you have applied?
Normally when you apply for your HMO licence, if all is done correctly, you should get a Notice of Intention (aka a proposed licence). The Notice of Intention will include all the details about the mandatory and specific conditions, and a draft of your HMO Licence. At this point, you can contest any issues with the licence for up to 21 days, although it is strongly advised that you use a competent property licensing professional to state any case on your behalf. The reason for this is that they will be able to identify areas for alternative measures and they will know how to pitch this to the relevant authority. You don't have to accept every HMO licence requirement the council asks for.
Once this stage has passed you'll be the owner of a brand new HMO licence and you'll be subject to the mandatory requirements around it.
If you need to make any material changes, like the number of tenants or layout of the property. This will need to be carried out via a variation of the licence, again you should get a competent professional to help you.
The local authority can refuse to grant an HMO licence, or to revoke it if certain terms of the licence are not met.
Limited provisions for fire escapes
Substandard amenities such as bathrooms or kitchens
Structural issues or general fitness for occupation
Fire or gas safety
Overcrowding with regards to the number or sizes of rooms
Poor management standards
What happens if I don't get an HMO licence?
The responsibility for the correct licensing of a property falls to the landlord, or a relevant person acting on their behalf. Apologies for the long winded law reference, but under the Housing Act 2004 (part 7), section 255, (12 a & b), the relevant person (i.e; those who are responsible for the property) includes:
"...Any person who to the knowledge of the local housing authority is -
(a)a person having an estate or interest in the building or part of the building concerned (but is not a tenant under a lease with an unexpired term of 3 years of less), or
(b)a person managing or having control of that building or part (and not falling within paragraph (a))."
Put simply, letting agents are also responsible for ensuring that any property they are letting is correctly licensed.
For landlords or lettings agents who operate an HMO that is unlicensed, the penalties can include:
An unlimited fine
Being ordered to repay up to 12 months rent to tenants, or replay up to 12 months housing benefit to the council
For breaches of licensing terms, a fine of up to £5,000 could be payable
Landlords or agents of unlicensed property used to be subject to up to £20,000 in fines, but the October 2018 updates changed this. Now, property managers of any unlicensed HMO could be subjected to a fine of any amount.
If you collect rack rent (i.e; annual rent) then you can be seen as equally responsible for the property as the landlord and liable to a fine of anything up to £30,000.
Since HMO laws was changed in October 2018, many feel that the changes and the importance of the legislation has gone unnoticed by many. And, as a by product of this, many people are unaware that they might now be responsible for getting their property licensed. Seeing as local authorities can conduct spot checks and issue unlimited fines for non compliance, understanding how your property is affected by HMO legislation is more important than ever.
If you think that some of your property might be subject to HMO licensing, it's highly advisable to seek professional advice.
---
You can also take a look at our library of free guides for property managers and letting agents.