Planned Preventative Maintenance (PPM) is a vital and unavoidable part of a letting agent's week. Doing it manually can take hours, but by automating PPM you can win your time back and put it towards more rewarding tasks.
Western Lettings, an award-winning letting agency based in Glasgow, has spent the last three years successfully automating its PPM processes, turning what used to be a tedious time-sink into a landlord-winning attraction.
Read on to find out how Fixflo's PPM module helped Western Lettings reduce administrative time by 40% and grow 82% in just three years.
Streamlining PPM
Prior to adopting Fixflo, Western Lettings needed help with its existing system for managing planned maintenance tasks. It had over 900 properties in its portfolio and at least six statutory PPM tasks per property. The agency had to manually instruct compliance tasks to contractors, maintain complex records of certificates and reports, and handle constant communication with residents, resulting in a significant administrative burden. The repetitive nature of these tasks also increased the risk of human error.
Switching to Fixflo transformed the way Western Lettings managed planned maintenance. The agency automated its entire process within the Fixflo platform, eliminating the need for manual intervention.
The five steps to winning with PPM
Fixflo allows agents to create recurring service events for tasks which need to be renewed periodically, such as Gas Safety Certificates or Electrical Installation Condition Reports.
Fixflo sends automated notifications to contractors and property managers as service events approach. This ensures that contractors are informed well in advance, allowing them to plan their schedules accordingly.
Contractors can access service requests through the Fixflo Contractor App, accept jobs, and update the status of tasks. They can also upload certificates and invoices directly to Fixflo, streamlining communication and record-keeping.
Fixflo attaches certificates and invoices to the property's file, providing property managers with easy access to all relevant documentation in one place.
Real-time issue notifications: If any issues arise during the maintenance process, property managers receive immediate notifications, enabling them to address problems promptly.

With these five features, Western Lettings' agents saw their time dealing with PPM plummet, giving them more freedom to pursue tasks that really mattered to them.
Everyone benefits from PPM
Western Lettings reported high levels of satisfaction with their new system from all of their stakeholders.
Contractors told them that they appreciated how simple the system was. They no longer need to rely on constant contact with agents and can upload certificates directly to the platform. The contractor inbox allows them to submit invoices and certificates seamlessly, ensuring nothing gets lost. Contractors also have access to a dedicated help site and video library for additional support.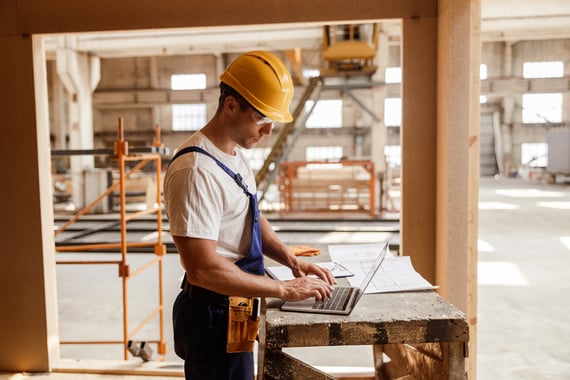 Their landlords are happier with the reduced number of overdue compliance tasks. Landlords can view all their property certificates and assess the compliance status through the Compliance Matrix on the platform.
Tenants have benefited from improved communication and fewer missed appointments. Fixflo's system attaches individual tenants to properties, enabling them to stay informed about appointments and ensuring their safety and well-being.
Western Lettings' successes
The entire team at Western Lettings found Fixflo's user-friendly interface quick to learn and easy to use. The Fixflo Academy's video tutorials ensure continuity even when staff members are absent.
By automating planned maintenance tasks, Western Lettings saved 40% of time spent on repetitive administrative work. This newly improved efficiency and reputation for effective maintenance management gave them the ability to attract new landlords and grow their portfolio. The agency can now confidently discuss its streamlined processes, including using Fixflo, during client meetings. As a result, Western Lettings has grown by an impressive 82% in just three years.
With Fixflo, Western Lettings revolutionised its planned maintenance process, enabling the agency to thrive in a competitive market. The success story of Western Lettings exemplifies the transformative power of technology in the property management industry.
Find out how Fixflo's Planned Preventative Maintenance module can supercharge your business. Book your demo now.