In late March, The Telegraph reported rumours within the UK Government that the current requirement for private landlords to ensure their properties have an Energy Performance Certificate of band C or higher is set to change.
The current legal deadline suggests landlords will have just two years to make sure their properties are up to date for new tenancies. However, the newly-proposed deadline of 2028 would give them an extra three years to make the changes.
Today, we're taking a look at how these proposed changes will affect property managers right now.
What are EPC ratings?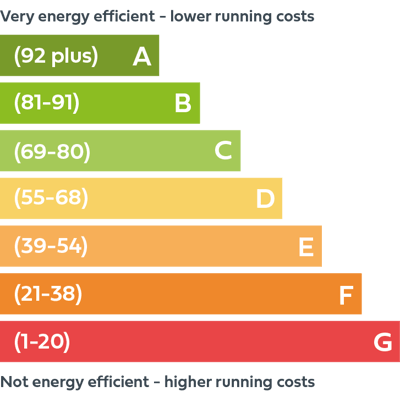 EPC stands for Energy Performance Certificate. In the UK, the energy efficiency of properties is rated on a scale from A to E, with A being the highest.
Right now, a property can legally have any rating on the scale. However, as part of the UK Government's decarbonisation plan and net-zero targets, properties are legally required to upgrade to band C or above.
What has changed?
The original proposed deadline for upgrading properties to EPC band C or above was the end of 2025 for new lettings and the end of 2028 for existing lets.
Landlords would be subject to a fine of up to £30,000 for failing to comply with this requirement. This is seemingly about to change.
As of March 2023, it's been reported that the new Department for Energy Security and Net Zero has proposed to
move the deadline up by three years, making 2028 the new deadline

for all rental properties.
What does this mean for property managers in 2023?
According to a report by the Mortgage Advice Bureau, are under the misconception that the upcoming EPC requirements are guidance rather than law.
This means that although the deadline has been pushed, giving them more time to upgrade their properties, this still may be vanishingly little time for those landlords who don't yet realise they have to act.
Moreover, retrofitting properties to make them more energy efficient is very expensive. A sudden hike in service charges will lead to very unhappy residents, and as more properties begin to upgrade in a short period of time, available contractors may be in very short supply.
It's the property manager's responsibility to be the intermediary between all these different stakeholders. Being aware of the upcoming changes to legislation will help, but it's only the first step towards upgrading the properties themselves.
👉 Not sure how to communicate with your tenants about oncoming changes to their service charges? Read our blog for all the best tips and tricks to keeping everybody informed and happy.