Rockett Home Rentals is an independently owned residential letting agent and since 2003, has built its reputation on a mixture of industry knowledge, unique local insights and an unrivalled passion for providing quality homes for people living in and around North Staffordshire, specifically in Stoke on Trent and Newcastle Under Lyme. We spoke to Bill Rockett, the company's Director, to find out why they chose Fixflo and how the company has benefited as a result.
The problem
"We have been trading for 15 years. The company is an ARLA-accredited independent agent which solely does lettings and property management. We tend to aim at the more professional market and deal with lots of interesting customers such as Premier League footballers, military personnel and so on.
We were using CFP but it was a nightmare as far as maintenance was concerned, as CFP had no maintenance features, so we were forced to use spreadsheets and wipe boards. It was nigh-on impossible to manage maintenance across our portfolio effectively because it was a constantly moving target."
"The main benefit from our point-of-view has been the time saved on the phone."
Rockett Home Rentals
The solution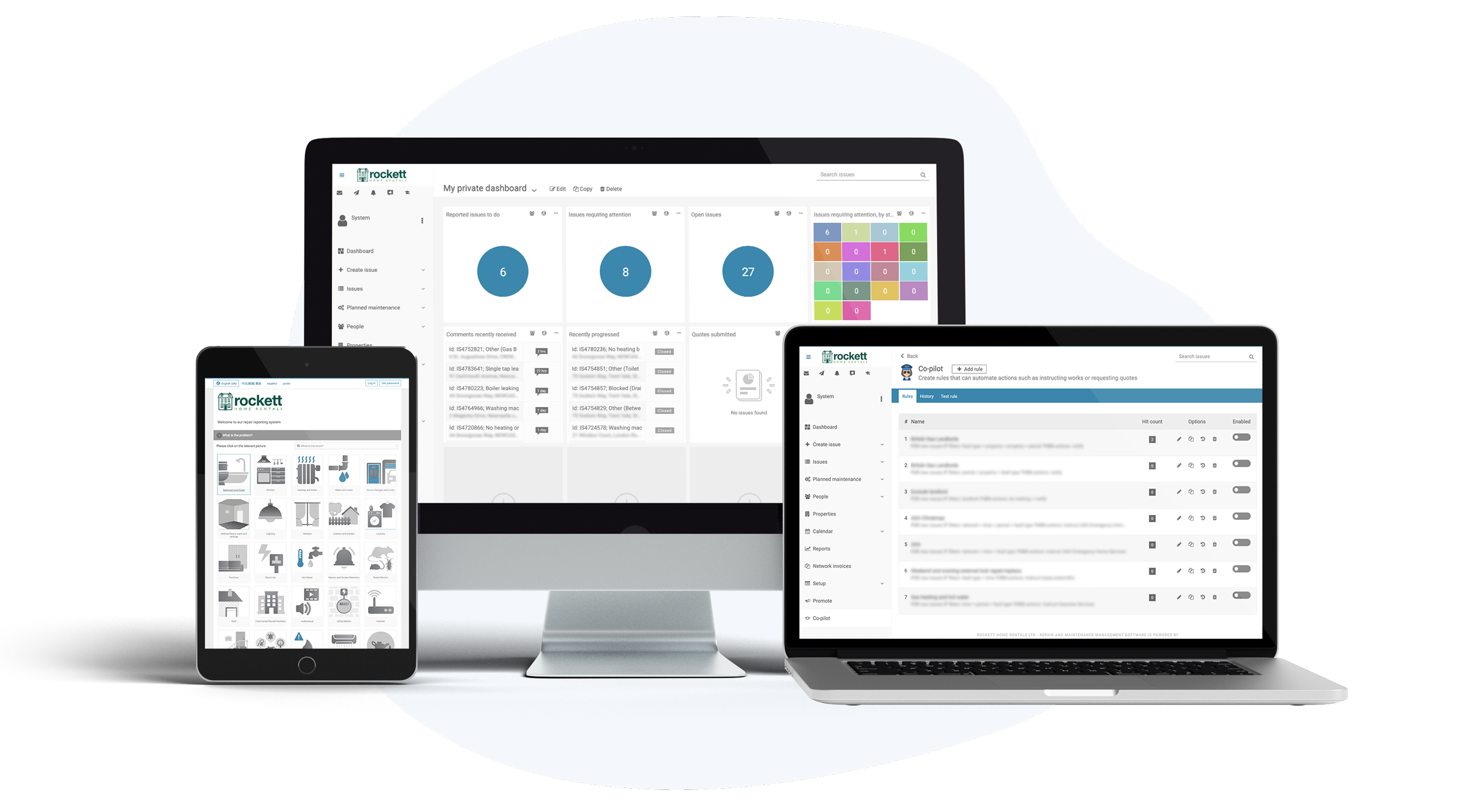 The outcome
The business as a whole has benefited from using Fixflo:
It has tightened and sped up maintenance, which was the main issue we were having
It has reduced complaints from tenants and landlords
The dashboard graph breaks down issues into categories, which makes it easy to chase issues up
We even use Fixflo as a sales tool when seeing new landlords, meaning that the system is having a direct impact on the winning of new instructions