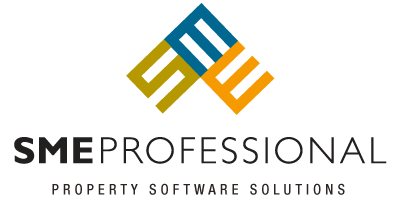 Over 90% of customers presented to move to SME Professional – leading provider of cloud property management software. SME Professional is designed to save you significant time and reduce operational expenditure. We also offer contemporary website design, graphic design and digital marketing services specialising in the property industry.
SME Professional Integration
Your all-in-one property management solution
Integration features
Tenant repair reports are automatically logged in SME Professional under the correct property file *

Automatically push works orders, quoted costs and final invoice costs from Fixflo to SME Professional

Seamless synchronisation of active property data along with owner, supplier, landlord and occupier/tenant records
* Also available to Fixflo Basic users
One single source of truth, accessible everywhere
With Fixflo, you will be easily alerted to a tenant repair request, without even having to pick up the phone. The integration will mean that these repair reports are automatically synced into the correct property file within SME Professional, whilst providing details of the works order created within Fixflo. This means your Property Managers and Accounts team have all the right information, without having to manually input any data.
With automatic synchronisation you can say goodbye to conflicting data — SME Professional becomes the single source of truth, and your agents will have all the information they need within their SME Professional system.
All this means you can use Fixflo to streamline your entire maintenance process, whilst everything you need is still viewable in SME Professional.
Pricing
Complete this form to book your free demo today