Fixflo and Reapit Integration
Unify your tech to experience efficiency you've never seen before
The Reapit and Fixflo integration can change the way you work by eliminating duplication and putting you in control of repairs & maintenance.
The Reapit Sales and Lettings product, RPS, encompasses all the tools you need to market, sell or let and manage a property. Whether you are letting a new-build one-bedroom flat on a short-lease or selling a period listed country house, our uniquely customisable product allows you to target your marketing and selling process. The system is easy to use, saves you time and cuts down on administrative tasks freeing you up to concentrate on your agency.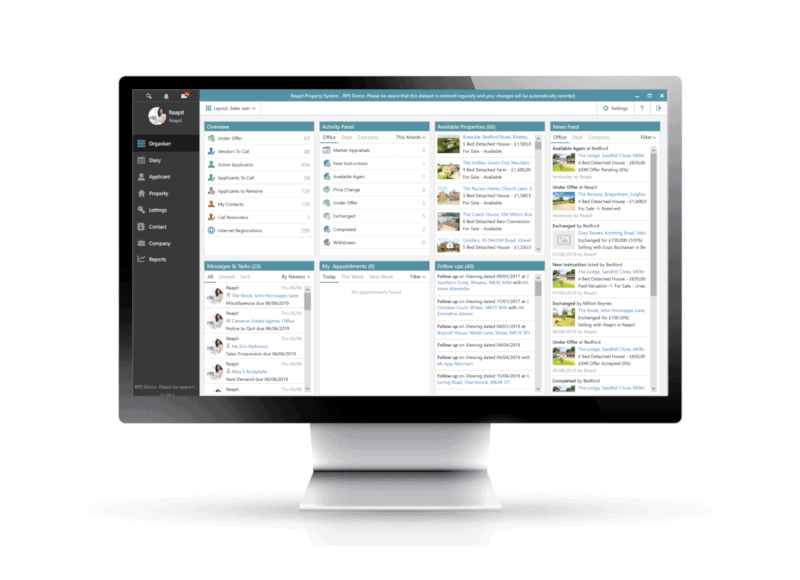 Integration features
Our repair reporting helps tenants make accurate reports while popups encourage them to resolve minor issues.
All your communications, information, and documents about a repair are fully trackable and in one integrated system your stakeholders can also access. Updates appear in Reapit.
All planned preventive maintenance can be synced into the system and never overlooked again.
Repairs & maintenance invoices appear in the correct ledger in your Reapit system.
Benefits
Reduce maintenance costs and callouts when tenants can report repairs accurately and popups help them fix minor issues without a callout.
End back-and-forth and confusion by letting contractors manage their documents, and giving all stakeholders access to a single platform for communications.
Enjoy transparency with all reports, estimates, work orders, and invoices in one auditable system.
Gain peace of mind when all planned maintenance is synced in a system, and no Gas Safety Certificate or EICR is ever missed.
Eliminate confusion and waiting when invoices are immediately sent to the correct ledger.
Repairs & Maintenance Process
Yes, you can track the status of repairs in real time through our integrated platform – you have instant visibility into ongoing repairs.
Yes. All your maintenance invoices can be automatically reconciled in the Reapit software, eliminating the need for manual matching.
Absolutely! All communications related to the job are captured and stored in the system, providing you with a comprehensive and transparent audit trail.
No, there is no time lag. Our integration ensures that updates happen in real-time, so you can access updates immediately without any waiting.


Integrating Fixflo with Reapit is a straightforward and user-friendly process. Our dedicated team can guide you through the integration, making sure you experience a smooth transition without the hassle.
With our integration, contractors can upload their certificates and proof of insurance into the system where you can review them.
All stakeholders can communicate via the Fixflo system using 'Comments'. All communications are stored in the respective job so it's simple to search later on.
Integrate

with Reapit now