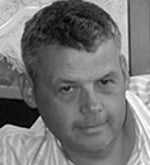 Director of Scanlans Property Management, Ian Magenis, managed to launch a successful property career spanning both the public and private sectors all while on his gap year! In an exclusive interview, Fixflo's Sales Team Lead, Will Arrowsmith spoke with him to unveil how he did it and what he would say to property managers looking to reach similar heights.
The first thing that is immediately apparent about Scanlans' Partner, Ian Magenis, is how down-to-earth he is. Whether he's talking about the future of the industry or how he came to lead Scanlans through 20 years of success, humility punctuates his every observation, only serving to highlight the excellent career he has had.
"I had a place at Birmingham University to do Town and Country Planning, but I deferred it for a year, '' he laughs. "I felt I was probably not old enough or wise enough for self-directed study. So I went to work in a dole office in Fulham in the 1980s, which was an eye-opener for a lad from a rural Essex village. I ended up doing that for two and a half years before I got a job as a Housing Officer directly in a housing association. From that point on, I never looked at another industry."
Birmingham University's loss was the property industry's gain; from his stint in the dole office, Ian never looked back. After three years as a housing officer, he went to work for a private property management company in Richmond for what can only be described as a baptism of fire.
"I'd only been there six months when my immediate line manager had a breakdown and walked out. Having only been in the job for six months, I was then in charge of a team of 9. I was 24, and there was only one person above me – the owner of the company!"
Again, Ian's trademark humility comes to the fore. The man, who describes himself as 'being in the unfortunate position of being born a Scouser and growing up in Essex', says: "I look back, and it was absolute madness. You couldn't do it now, but it was pre-internet. Everything was done by post, and the whole industry was very, very different. Leaseholders had very few avenues of dispute, which made the job considerably easier. Not necessarily good, but easier."
Quite the happy accident, but Ian proved to be more than a match for the role. He spent nine years at the company, the final four of which were at the associate level, before having a young family made him decide a move out of the capital was on the cards. He took up a role in Manchester, which Scanlans' heavyweight and former chairman Ian Stanistreet created just for him.
"He gave me a job before he'd actually considered what I was going to do, and for that, I am eternally grateful,' Ian says. 'Ian had the foresight to see the Manchester market was growing considerably."
When Ian joined Scanlans in Manchester, there were only a handful of dedicated property management companies in the region with thousands of units in development. The early 2000s were boom time across the North West, with companies growing at an exponential rate, something he describes as a steep learning curve.
"We grew as a company, perhaps too quickly, if I'm honest. There weren't enough people with experience in the industry, and while we continued to grow, we lost sites on the way, and we deserved to. You've got to consolidate the business you've got before you start marketing. When you're starting out in business, it's difficult to say no. But you've got to ensure you have the processes and resources in place – don't be seduced by turnover."
Ian is the first to admit he's made mistakes. Of his job in Richmond, he says: "I was naïve. I should have banged on the door and asked for a slice of the pie. But it was a good lesson for me, one that I took to Scanlans."
Learning how to say no is the biggest piece of advice Ian can give to those looking to get into the industry. "Learn to say no or be bullish on your fees," he says. "The fees we [this industry] charge now on a per-unit rate are equivalent to the fees charged in 2000. Since then, our responsibilities have increased tenfold, but the fees have not."
While increased legislation may be behind the multiplication of those responsibilities, Ian is extremely keen for the industry to be properly regulated.
"At the moment, anyone can become a property manager, which means that cost becomes the biggest driver, instead of quality." Ian, who emphasises the importance of professional bodies like RICS and trade bodies such as ARMA, thinks the industry needs regulation to provide the outside world with the reassurance that property management firms are professionals in line with solicitors, accountants and engineers. And he believes it's just as much the responsibility of the individual as the firm.
Demonstrating the single-minded determination that's seen him through his career, he concludes: "Anyone who is not pursuing the IRPM qualifications needs to take a good look in the mirror. We are going to be regulated. And that's the only game in town."