As climate change and sustainability become more pressing issues, attention is turning towards recycling and the need to minimise waste. Britain's recycling rate fell from 45.5% in 2019 to 44% in 2020 as a result of Covid's disruption to services. Yet even at 45.5%, it was well below the 50% by 2020 target set by the government. And now, local councils are getting involved, with one London borough urging landlords and agents to sign a pledge to encourage occupiers to use the local recycling regime and others proposing to charge for recycling gone wrong.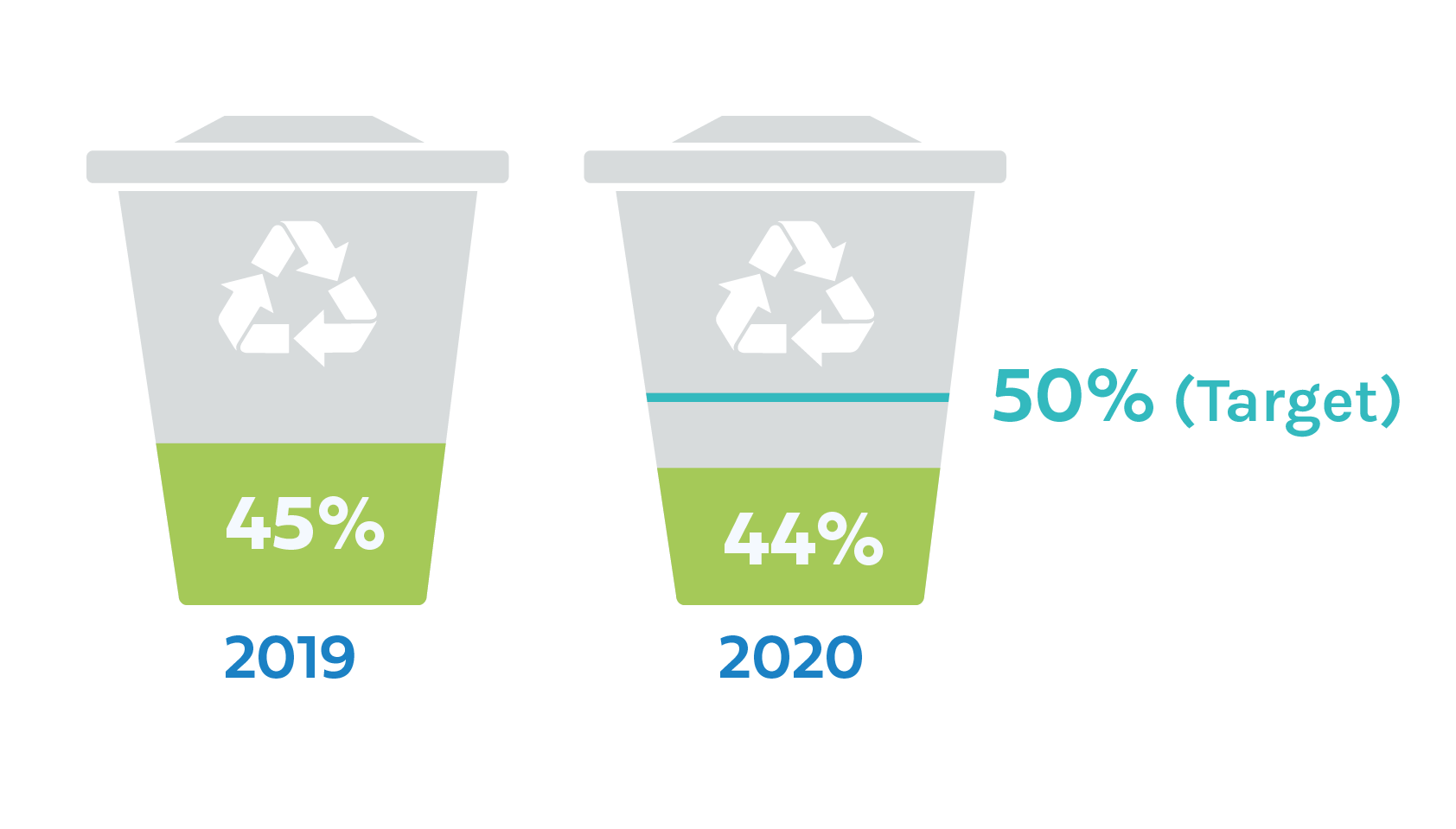 Britain's recycling rate in 2019 vs 2020
While different councils have different procedures (as well as rules and regulations about what rubbish they will and won't take), it's clear that we're seeing a renewed effort by local authorities to encourage residents to go green. What's more, not only are landlords and agents expected to do their bit, they may well be liable for their occupiers' failings.
Why should landlords and agents get involved?
If saving the planet isn't enough of a motivation, landlords and agents should be aware that some councils charge for incorrect recycling. Islington council reports that 125 recycling bins are contaminated with rubbish that can't be recycled every month. In 2021, it began to charge £50 per contaminated container, with other councils expected to follow suit. Similarly, County Durham Council issued 7,795 notices for contaminated bins in 2021, with 35.8% of recycling bins being contaminated, costing taxpayers thousands in fines from waste companies. Moreover, many of the waste disposal issues impacted multiple residents within blocks or buildings. If one occupier is disposing of rubbish incorrectly, the smell of uncollected refuse or the sight of large items left out in front can impact resale value and resident quality of life.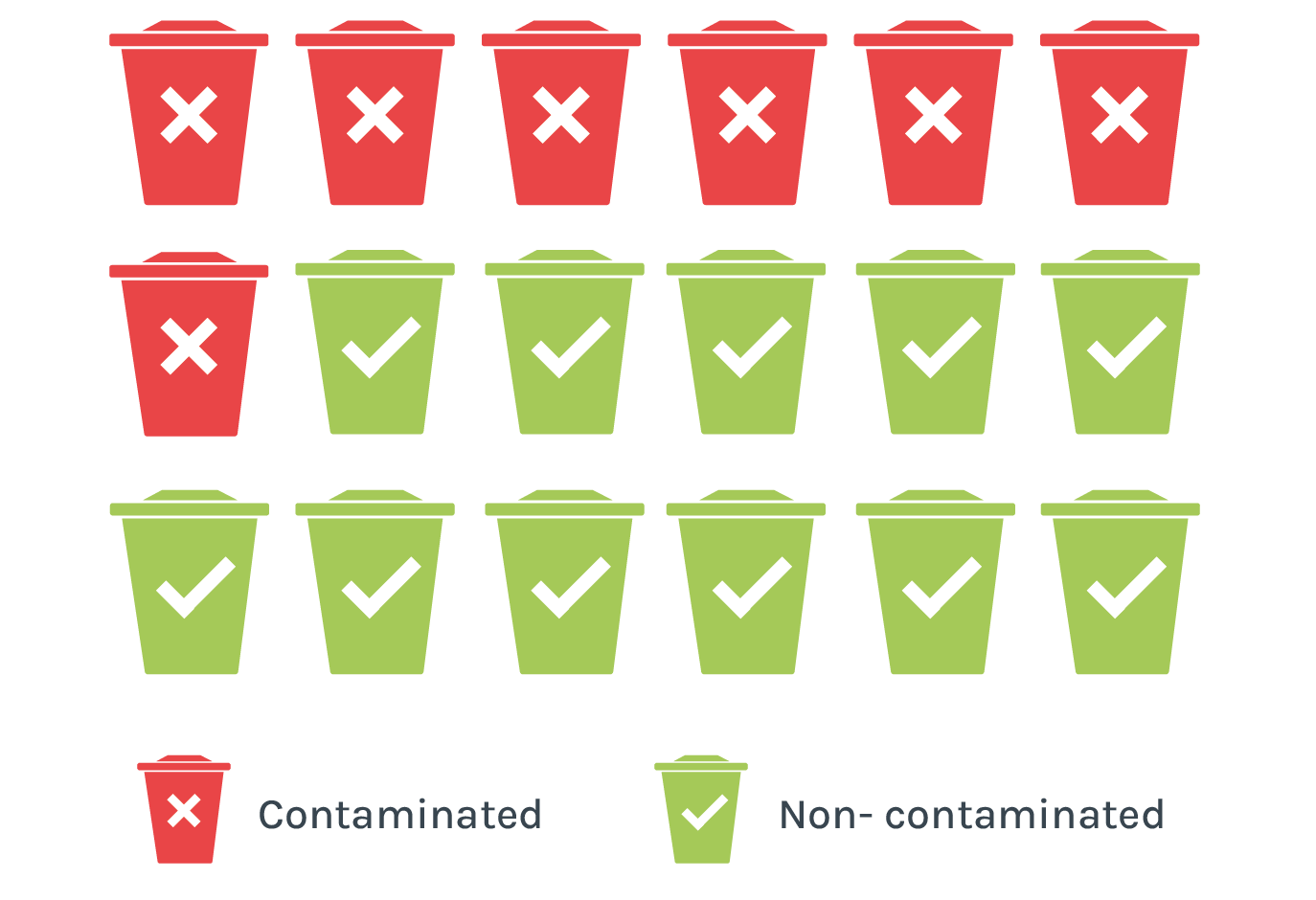 35.8% of recycling bins in County Durham were contaminated in 2021
What are the potential problems with increased recycling?
While the concept of recycling is simple enough, there are several complicating factors. The first one is that, like many other services, recycling in the UK is a postcode lottery. BBC analysis in 2018 showed that there were 39 different sets of rules in England alone for what types of plastic can be put in recycling collections. While most local authorities collect plastic bottles, few collect plastic pots and trays and hardly any collect plastic wrapping. The disparity in rules makes it hard for residents to keep up. This could result in extra hand-holding from agents, taking up even more of their limited time.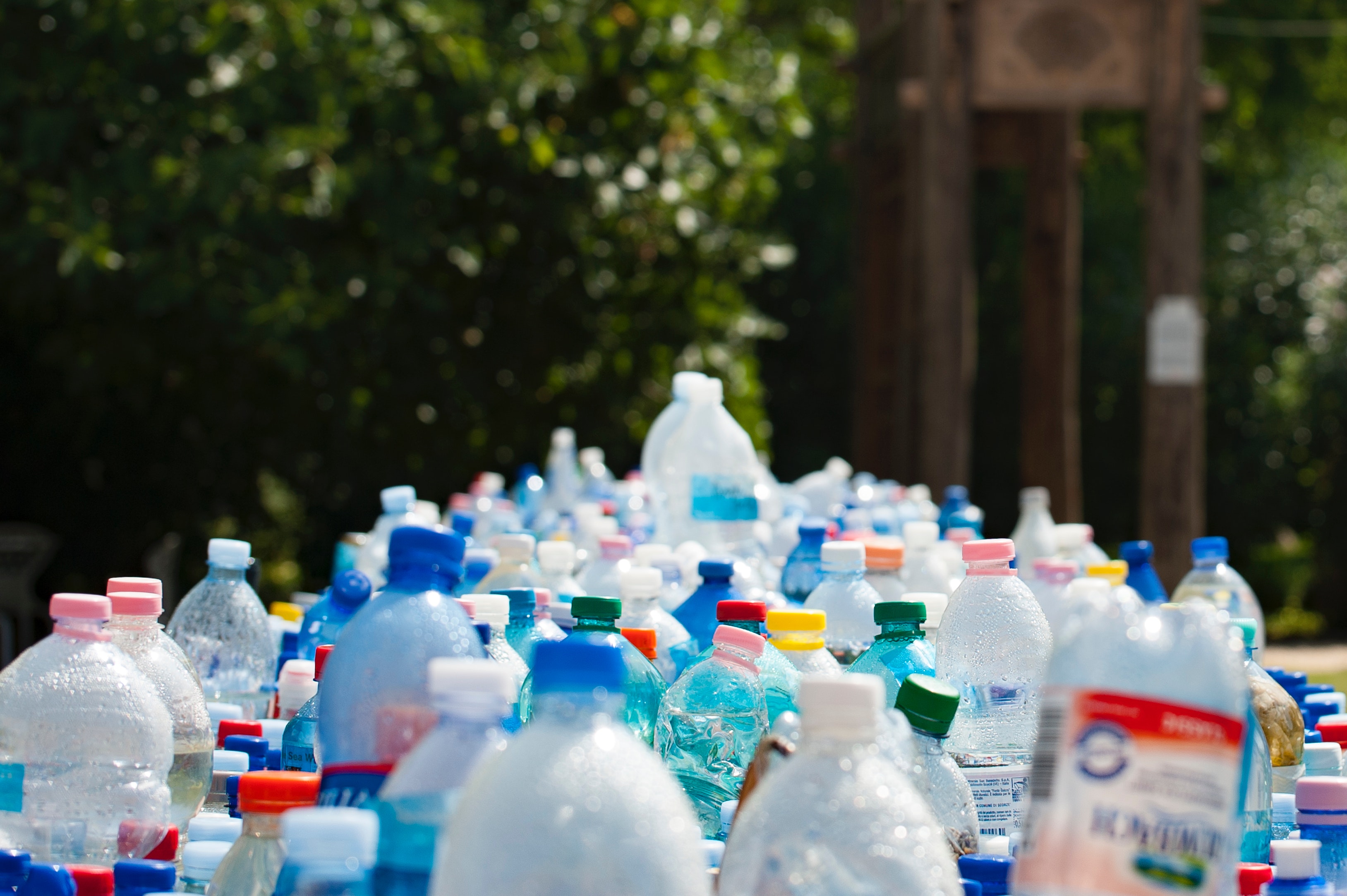 Critics have also pointed out that while private landlords are being encouraged to sign the pledge, the same requirement is not being made for social housing. There are also concerns over how properties that are used for short-term lets (AirBnBs) contribute to recycling contamination and whether the waste they generate can be classed as commercial waste.
What do occupiers need to do?
Put the right items in the right bins.
Dispose of large items correctly (booking accredited professionals for collection).
Put bins out at the right times and report any missed collections to the council.
Donate items to charity shops.
Sell or give away unwanted items online.
Fix broken items rather than throwing them away
Dispose of large items properly – bulk items like mattresses or sofas can't just be left out.
Suggest that occupiers donate unwanted items to charity shops or sell them online.
Take unwanted clothing to clothes banks.
What should agents and landlords do?
Ensure occupiers are aware that they must put the right items in the right bins and know what days their bins are being collected. Local requirements can be found online on your council's website.
Make use of the resources councils provide. Send occupiers their flyers about correct practices and what can and can't be recycled in their area, or create your own.
Some councils offer downloadable or printable bin stickers to make it even easier for residents to see what rubbish goes where.
Provide details of local recycling centres and information about what occupiers can do with excess rubbish.
In blocks and HMOs, display information prominently in communal areas.
Print and provide bin schedules in a welcome pack before occupiers move in.
Be aware that anything left behind at the end of a tenancy will be classed as commercial waste and must be arranged to be collected and disposed of by accredited professionals.
At the beginning of the tenancy, make sure that the occupiers have the appropriate type and number of bins, according to household size. This may vary between tenancies.

Ensure that both the occupier and bin collectors know where bin storage is and have easy access to it.
Make sure you include clauses about the separation and collection of waste in the tenancy agreement.
During routine inspections, check how waste is being stored and prepared for collection and take this opportunity to fix any issues with bin collection as and when they come up.
What does the future look like?
With the UK not on target to meet its recycling commitments, it's possible the government will put more stringent measures in place to get the country back on track. Councils may also follow the example of Wandsworth and set explicit requirements to encourage recycling and correct waste disposal. Whether the recycling responsibilities for landlords or occupiers change, it's still the responsibility of every landlord or letting agent to ensure their occupiers are recycling correctly.
While the extra admin can be frustrating for time-poor agents and landlords, repairs and maintenance solutions like Fixflo allow you to set periodic inspections as service events within your calendar, giving you the opportunity to check how occupiers are getting on with their waste disposal. The intuitive repair reporting platform lets occupiers instantly report any issues with their bins or bin storage areas, reducing one of the key factors in contamination and ensuring they and their landlords meet their recycling commitments.