With a global presence across London, Manchester, Birmingham, Liverpool, Berlin and Hong Kong, Complete Prime Residential manages the lettings services for sister company IP Global's investment properties. They offer an end-to-end service with all re-lets and sales processed through the company.
The problem
"Before Fixflo we found it difficult to keep track of all the ongoing maintenance. We sent work orders to contractors through our own software system and dealt with tenants via email. It was really hard to keep track of what was outstanding and we would constantly have to reach out to contractors to find out their progress and then close the work order manually our end."
"I think all our property managers are happier using Fixflo. Once we got the hang of it, it's been extremely useful – it means that we can pick up on anyone else's work at any time."
Sky Mansfield - Senior Property Manager of Complete Prime Residential
The solution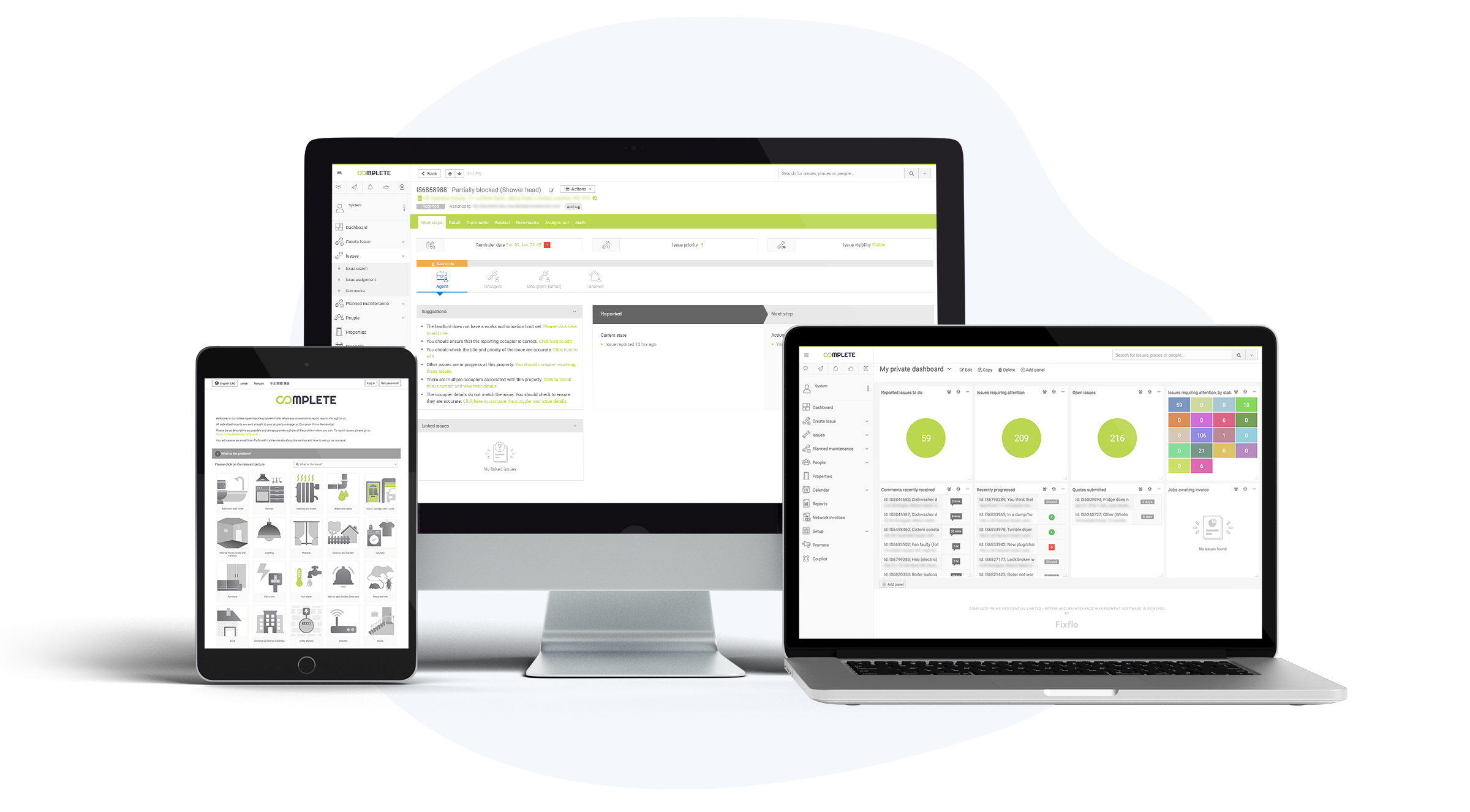 "Fixflo now does it for us. The contractors can go on there and deal with tenants directly and notify us that the job has been done. All of our contractors do that. We can then go on and pay the invoice once they've uploaded it on there. It's definitely made it easier to follow upon maintenance.
The private note feature is particularly useful as it allows us to take on the job if a team member is away so we can ensure that everything gets done no matter who is away and no tenant is left waiting. Having an audit trail of the property's history keeps everything together."
The outcome
"We're saving so much time on phone calls – our contractors are able to communicate with the tenants via Fixflo so we don't have to do that much chasing.
As a consequence, the job duration has reduced from 20 days to 15. 80% of issues for Complete Prime Residential now come through the software which means our tenants are using it really well.
Because it's helping the management of our maintenance issues, we're able to keep an eye on all of our jobs and stay on top of our work. We get more satisfied tenants as a result – Fixflo has definitely been a positive."
-25%

Time taken for issue requests to close reduced from 20 to 15 days

80%

Issue requests submitted by occupiers via Fixflo