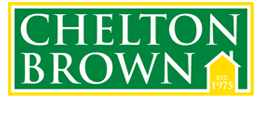 Chelton Brown is a sales and lettings agency based in Northamptonshire and has been running since 1975. Their services cover all aspects of residential property and they have offices in Northampton and Daventry.
The problem
"Occupiers would call our office phone and we would manually create to-dos and works orders in our property management software. We also used Evernote to share job details with contractors and track their progress. We were always busy managing a huge volume of repairs for a large portfolio of properties so streamlining the repairs & maintenance process was key to us. We wanted to reduce phone calls, keep all parties updated from start to completion. Ultimately, we hoped to spend less time managing repairs and improve our customer service."
"Fixflo has been a good selling point when getting new landlords on board. Definitely recommend it!"
Chelton Brown
The solution
"We use CFP alongside Fixflo and this combination has helped us streamline our processes. We no longer manually input notes, tasks or email threads into CFP and we do not need Evernote anymore. We can add comments in Fixflo and these get logged automatically with time- and date- stamps. We use CFP to process all of our payments and we can simply post property expenses on a contractors profile, quickly add invoice information and update expenses. We don't have a problem with using two standalone systems - it is also super quick and easy to add new properties onto Fixflo.
We also pull reports regularly to check our performance and make sure that things are getting done. By building these into team KPIs we can consistently track and review our performance, and give team members the accountability and transparency they need."
The outcome
"Fixflo has made day-to-day repair handling more efficient for us. We purposely didn't replace a property manager after they had left our company as we expected Fixflo to speed up our processes and help us manage more properties with reduced staff levels.
The self resolution guidance and advice pop-ups have prevented 16% of repairs from being reported which has helped us to save our landlords £75,000 (based on an average call out of £65 per job at our agency)."