With uncertainty impacting rental markets everywhere, agency owners and leaders have an uphill battle coming for them. Apart from knowing what's in your arsenal, you should also be aware of the dangers that lie ahead.
This masterclass led by well-known industry trainer Iain C White will help you identify the threats you might face and provide you with practical tips to mitigate these risks.
Topics
Top business risks for letting agencies and how to mitigate them
Preparing for an economic downturn
Key things you should do now to enhance resilience
Disclaimer: All content presented in this webinar is intended for general information purposes only and should not be considered as legal advice or official guidance.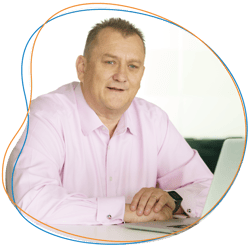 Speaker
Iain C White, CEO, Iain C White Business Consultant
Iain White has had an exciting and successful career in the property industry that has spanned over 30 years. He has a proven track record of supporting and improving businesses within the Estate Agency sector and sits on the board as a Non-Executive Director for multiple companies.

Iain has comprehensive knowledge of the property industry and offers expert advice to Property and PropTech businesses. He is also CEO of a Recruitment Agency that works specifically with Estate Agencies to engage new talent, and he is Director of a mentoring business that coaches, mentors and trains sales people to deliver results.