Fixflo won the gold award for Best Supplier at The Lettings Agency of the Year Awards 2014 in association with The Sunday Times and The Times and sponsored by Zoopla Property Group.
What the judges said…
Fixflo provides an innovative product with no direct peers and is enjoying a rapid take-up for such a young company. Its system allows properly qualified reporting of property management issues within a regulatory compliant framework, which can be amended and tailored according to the agency's own best practice guidelines.
View the full judges report on why Fixflo was selected as Gold Winner – Best Supplier Lettings Agency of the Year 2014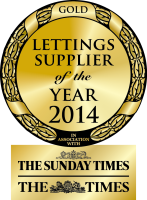 About the event
On Friday 20th June, over 500 leading lettings agents from throughout the UK attended a glittering ceremony at The Lancaster London Hotel opposite Hyde Park where the winners of the only dedicated awards for the lettings agency industry were revealed. The winners were presented with their awards by Katie Piper, the best-selling international author, inspirational speaker, TV presenter and charity campaigner who has rebuilt her life after surviving a brutal attack in which she had sulphuric acid thrown in her face, with renowned journalist, author and newsreader Penny Smith acting as compere.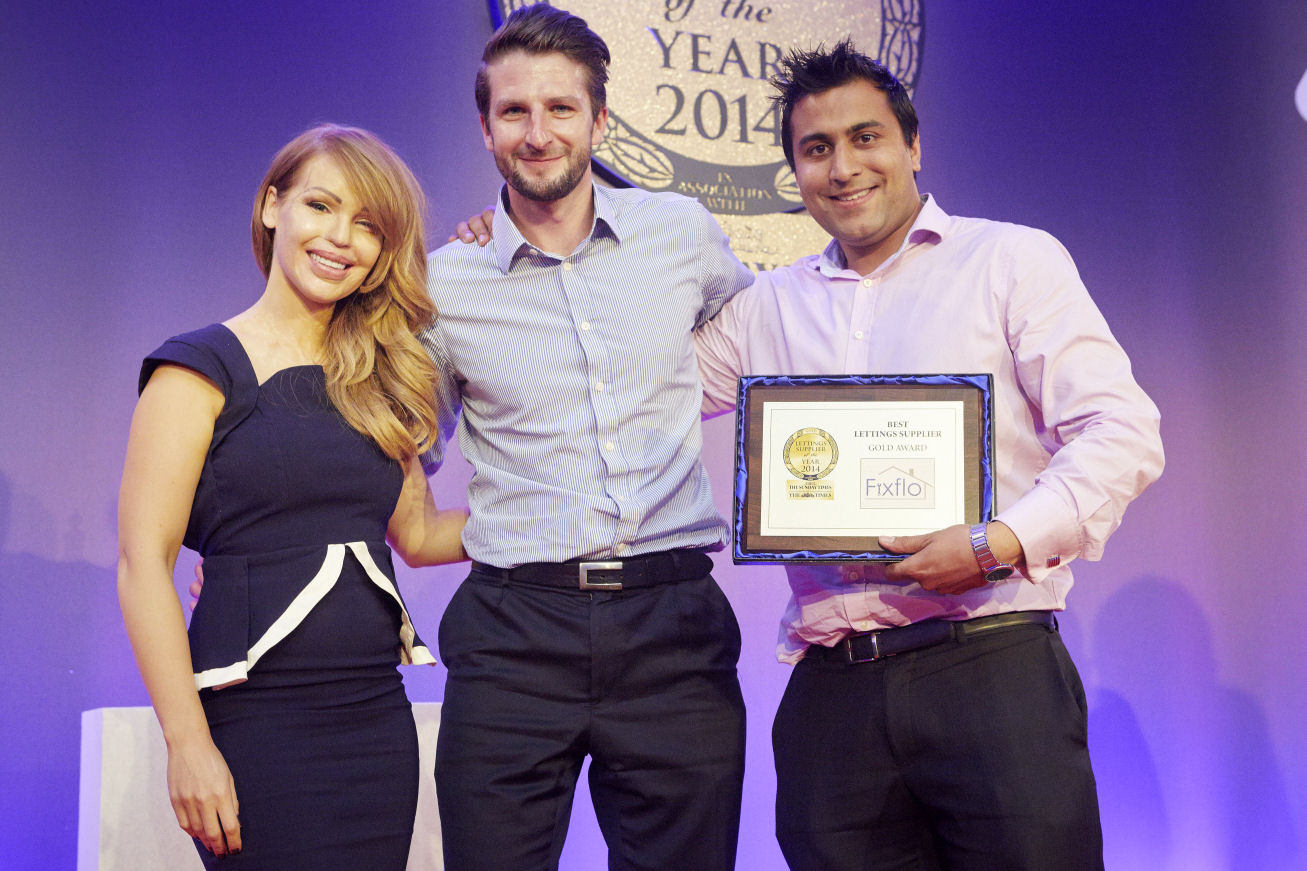 The awards ceremony was the culminating event of a rigorous and thorough judging process by a panel of 21 industry experts who assessed initial entry submissions before conducting an extensive review of the entrants, which included over 12,000 minutes of telephone interviews and mystery shopping exercises. The whole of the judging process was overseen by The Property Ombudsman; Christopher Hamer,
Now in its fifth year as a dedicated competition, these awards have become widely recognized as the most prestigious and difficult to win. With more entrants than ever before, nearly 6,000 offices were represented this year, but only the very best of the best were crowned as winners.